Recorded Webinar by the Fiscal Policy Agency: "Private Sector Involvement in Mobilising Climate Change Adaptation Funding"
Recorded Webinar by the Fiscal Policy Agency: "Private Sector Involvement in Mobilising Climate Change Adaptation Funding"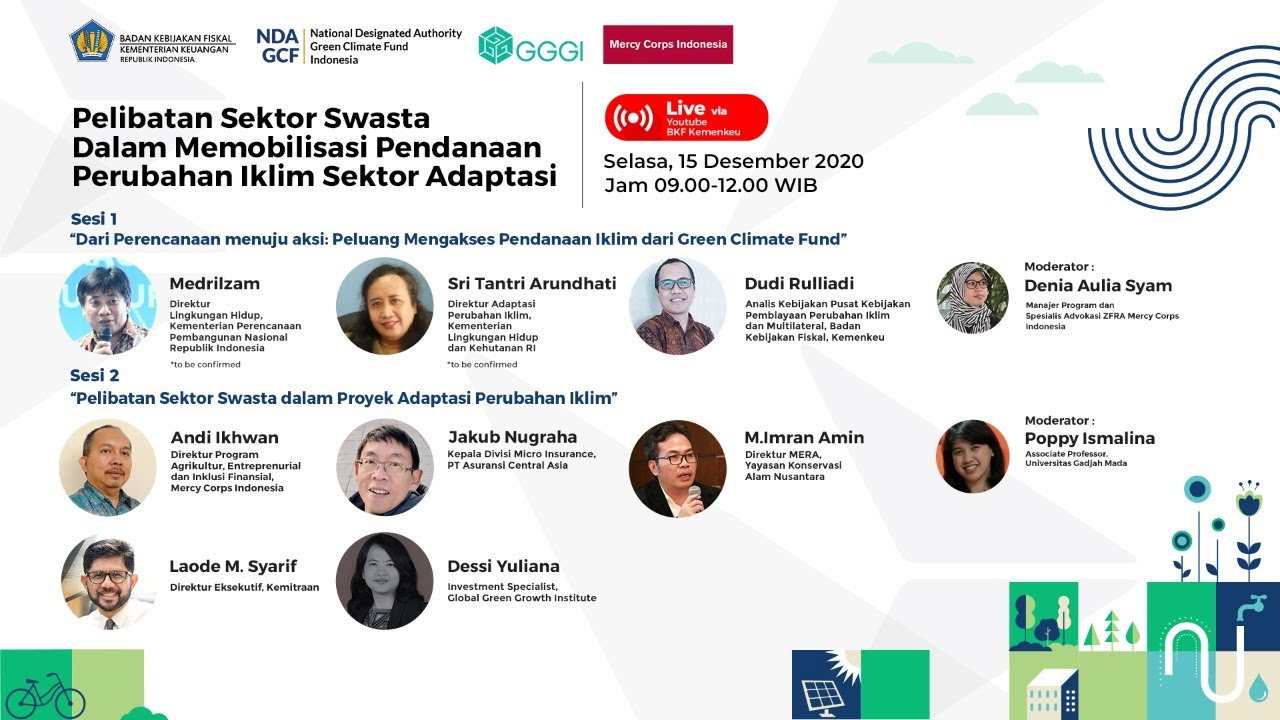 Last December, the Fiscal Policy Agency held a webinar titled "Private Sector Involvement in Mobilising Climate Change Adaptation Funding" – aiming at sharing information in accessing climate change adaptation project funds from various sectors to improve economic, social, livelihood, ecosystem and landscape resilience in Indonesia..
The Fiscal Policy Agency as the National Designated Authority for GCF (Green Climate Fund) in Indonesia, opened a Call for Project Concept Note to increase access to climate change finance – to find answers for questions including: What are the opportunities for accessing climate finance from the Green Climate Fund? What are the challenges in private sector involvement in climate change projects?
The GCF is an entity implementing the UNFCCC financial mechanism which was established to provide financial support so that developing countries such as Indonesia can achieve their emission reduction targets and increase climate resilience. The private sector is also an important partner in providing effective cooperation on climate change issues in Indonesia. However, despite interest in adaptation projects is increasing globally – in Indonesia, the adaptation projects proposed to the owner of the funds (for example the GCF) are not as high as the mitigation projects.
Watch this recorded webinar here, and discover insights from many expert speakers including OzAlum Laode M Syarif, the Executive Director at The Partnership for Governance Reform in Indonesia.