Virtual Tour at the Islamic Museum of Australia
Virtual Tour at the Islamic Museum of Australia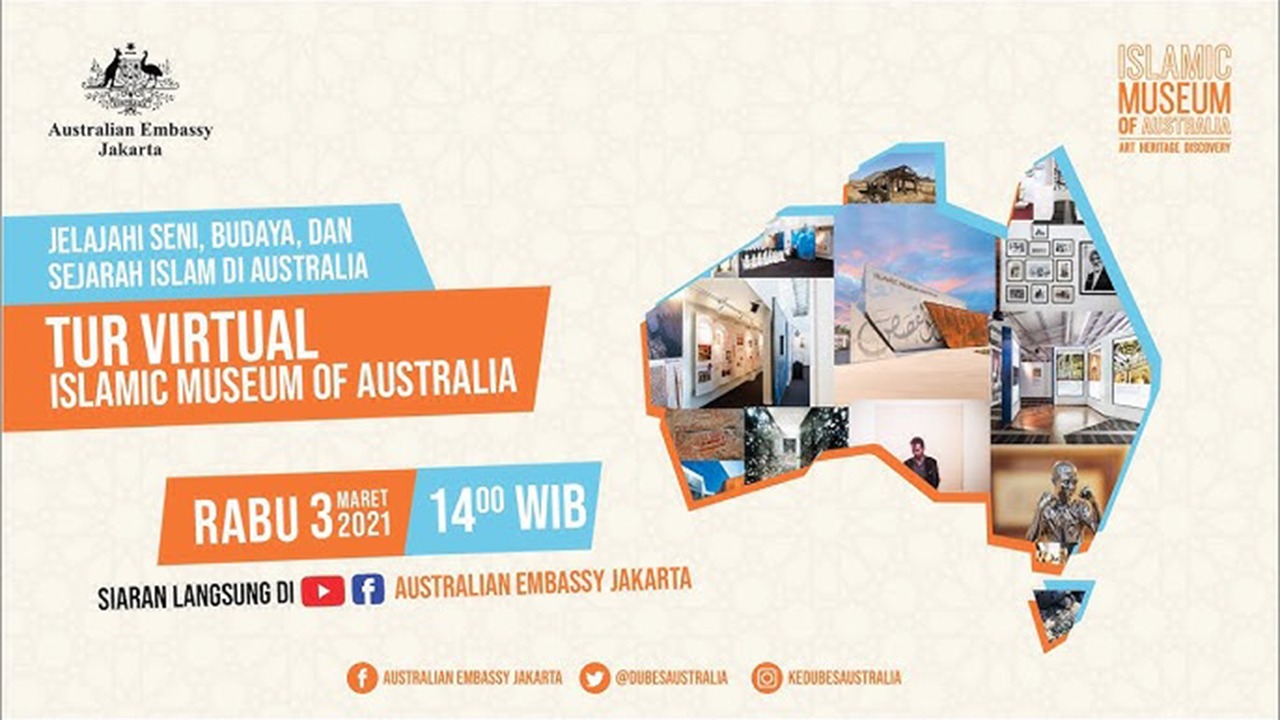 Earlier this month, the Australian Embassy in Indonesia held an exclusive virtual tour to explore the Islamic Museum of Australia (IMA) in Melbourne. If you missed the live tour, you can now watch the recorded version on YouTube!
This virtual tour enables you to explore IMA's collection of Islamic art and artefacts, and learn about the significant contributions Islamic societies have made to Australia's history and culture.
This tour also explored the historic connections between fishing communities from South Sulawesi and Australia's First Nations People.
Watch here.