Ngabuburit with Chef Hoda Hannaway
Ngabuburit with Chef Hoda Hannaway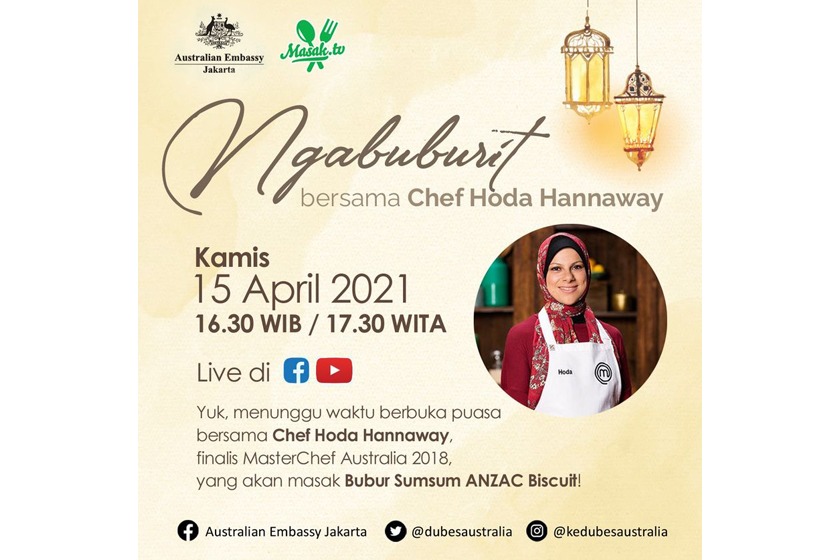 What is your family's special meal for breaking the fast during Ramadan?
Watch this ngabuburit with talented Australian chef Hoda Hannaway, on Thursday, 15 April 2021 to prepare a traditional Indonesian buka puasa dish with an Aussie twist.
Get your apron ready as Hoda reveals the secret ingredients to make ANZAC biscuit inspired bubur sumsum!
Join this exclusive Ramadan event live on the Australian Embassy Jakarta Facebook and YouTube channels.
This event is proudly supported by Masak.TV