CUACI Open Donation for East Nusa Tenggara (NTT)
CUACI Open Donation for East Nusa Tenggara (NTT)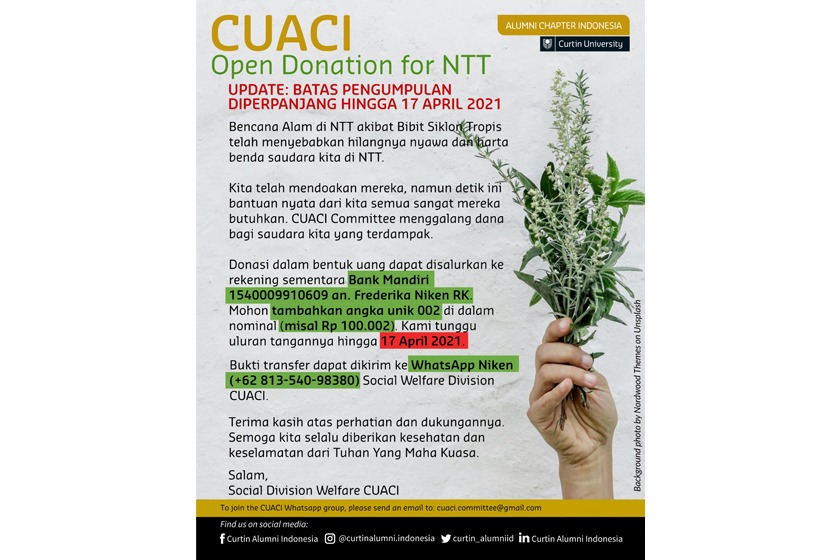 Natural Disasters in East Nusa Tenggara due to Tropical Cyclone Seeds have caused the loss of life and property of our friends – and right now they really need real help from all of us. Therefore, the Curtin University Alumni Chapter Indonesia (CUACI) Committee would like to raise funds for citizens affected by the tragedy there.
Donations in the form of money can be distributed to a Bank Mandiri account of CUACI Social Welfare Officer: Frederika Niken RK – 1540009910609. Please add the unique number 002 in the amount (for example Rp. 100,002). We look forward to your help until 13 April 2021.
Proof of transfer can be sent to Niken (WhatsApp: +62 813-540-98380).
Thank you for your involvement in joining this initiative. You may want to consider contacting them if you would like to participate.