Congratulations to These OzAlum for Their Achievements
Congratulations to These OzAlum for Their Achievements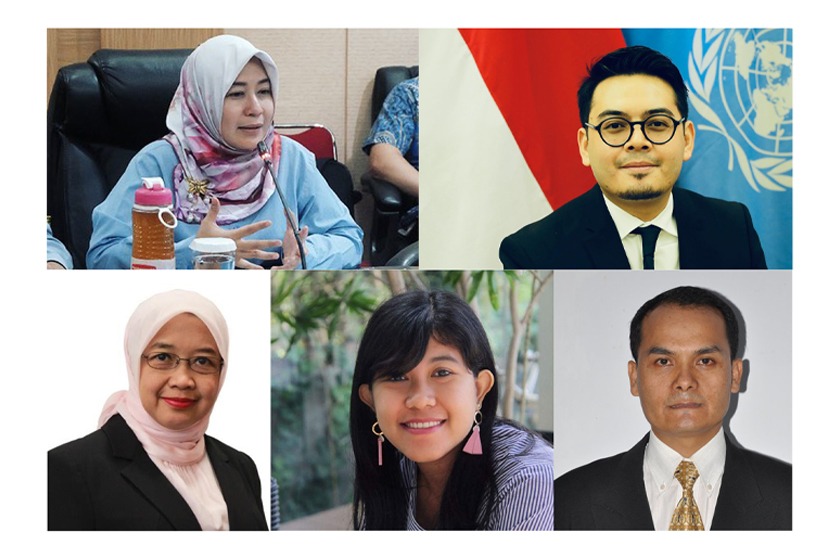 Congratulations to these five OzAlum – Dr Estty Purwadiani Hidayatie, Dr Ahmad Almaududy Amri, Ms Yunita Resmi Sari, Ni Komang Ayu Suriani, and Dr Tatang Muttaqin for their recent achievements!
Dr Estty Purwadiani Hidayatie was appointed by the Minister of Finance as an Appraiser for Apparatus Resources at the Secretariat General of the Ministry of Finance. She obtained her PhD degree from Victoria University.
Dr Almaududy scored the MURI (Indonesian World Record Museum) record as the youngest international law doctor from an Australian university. He obtained his PhD in International Law / Law of the Sea from the University of Wollongong at the age of 26 years 9 months.
Ms Yunita was appointed as the Head of MSME Development and Consumer Protection Department at the Central Bank of Indonesia (BI), by the BI Governor. She obtained her MBA degree from the University of Melbourne.
Ni Komang Ayu Suriani is a Short Term Awards alumna for the Startup Program, and Founder & CEO of Difalink.com. She received an award from Queensland University of Technology as one of the Impact Stories in February 2021.
Dr Tatang Muttaqin was appointed as Director of Higher Education & Science and Technology at BAPPENAS (the Ministry of National Development Planning, Republic of Indonesia). Previously he served as Director of the State Apparatus of BAPPENAS. He graduated from Curtin University in Perth for his Master's Degree.
Once again congratulations to these OzAlum, and wish you every success in their further career journey.