Queensland Hour – Indonesia Webinar: Skills for the Future
Queensland Hour – Indonesia Webinar: Skills for the Future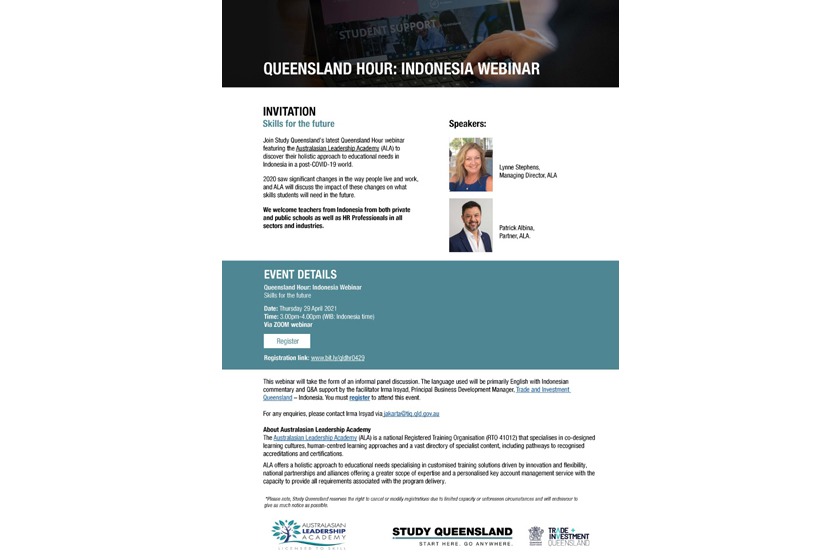 Join this Queensland Hour – Indonesia webinar series on "Skills for the future" held by Queensland Government Representative Office in Indonesia featuring the Australasian Leadership Academy (ALA) – with guest speakers Lynne Stephens, ALA Managing Director and Patrick Albina, ALA Partner – who will introduce ALA's holistic approach to educational needs in Indonesia and explore how they specialise in customising training solutions to suit individual and organisational needs.
The webinar will be held on Thursday 29 April 2021 at 03.00 PM – 04.00 PM WIB, and welcoming teachers from Indonesia from both private and public schools as well as HR professionals in all sectors and industries.
It will be a casual panel discussion conducted in English with Indonesian commentary from facilitator: Irma Irsyad, Principal Business Development Manager at Trade and Investment Queensland.
If you have any questions, please send an email to Ms Irma Irsyad at Irma.irsyad@tiq.qld.gov.au.
Register here.