Recorded Discussion on Special Needs Education in Australia
Recorded Discussion on Special Needs Education in Australia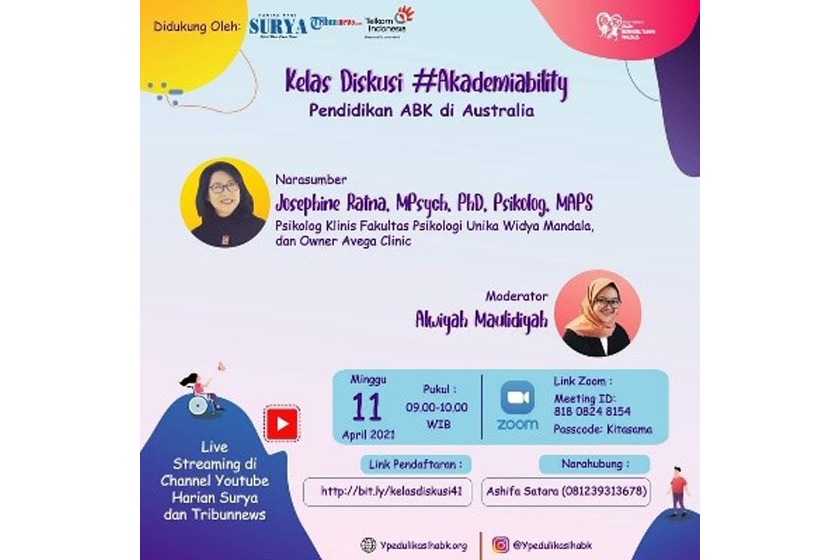 Indonesia provides education specifically aimed at Children with Special Needs (anak berkebutuhan khusus/ABK). It is no different from other countries, including Australia that also provides education for ABK. There are certainly some distinctions between Indonesia and Australia in providing education for ABK – so what are the differences between the two countries?
Watch this recorded #Akademiability discussion with OzAlum Josephine Ratna, a Clinical Psychologist at the Faculty of Psychology, Unika Widya Mandala and Owner of Avega Clinic.
The recorded webinar is available here.