International Seminar on Women and the Earth
International Seminar on Women and the Earth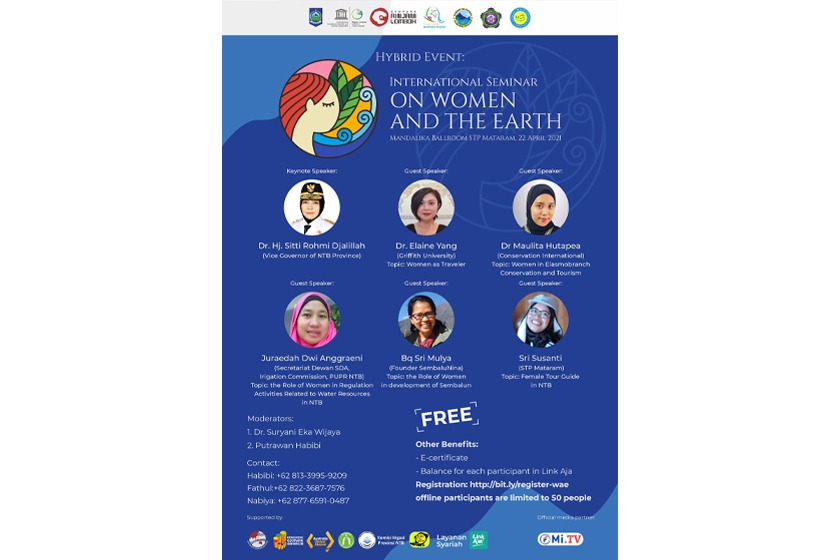 Join the "International Seminar on Women and the Earth" held by Geopark Rinjani, and supported by Australia Global Alumni and Asia Pacific Geoparks Network – in commemoration of Kartini Day and Earth Day, on 22 April 2021 at 09.00 AM WITA.
This event will be located at STP Mataram by following health protocols, and as a Pre-event of the 2021 Geotourism Fest & International Conference, and part of the second APGN Geoparks Week activities. The seminar will be divided into 2 sessions (morning session and afternoon session) with interesting speakers, including Dr. Elaine YANG (Griffith University), Dr. Maulita Hutapea (Conservation International), Juraedah Dwi Anggraeni, ST., M.Sc. (NTB SDA Council Secretariat), Bq Sri Mulya (Founder SembaluNina), and Sri Susanti (STP Mataram).
Learn more about this event at this link, and register here.