Coping with COVID-19: A Study on the Impacts of the Pandemic and the Coping Strategies of Women and Men Living with Disability in South Sulawesi
Coping with COVID-19: A Study on the Impacts of the Pandemic and the Coping Strategies of Women and Men Living with Disability in South Sulawesi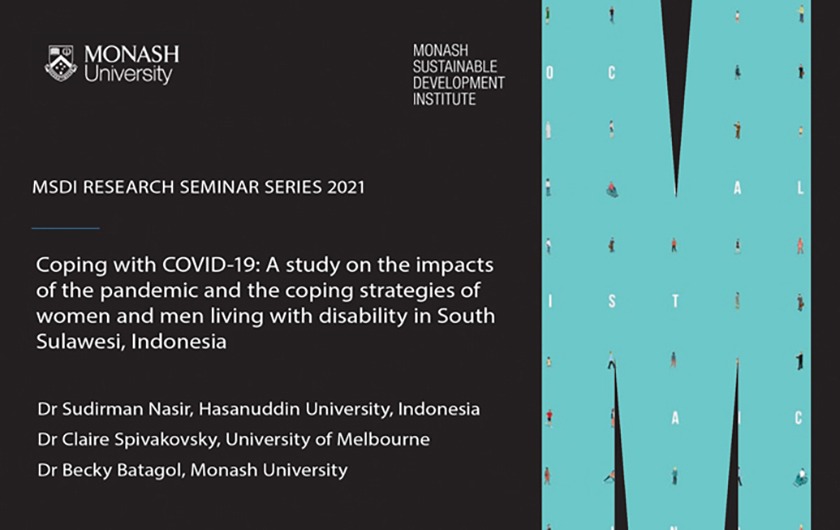 Join Monash Sustainable Development Institute (MSDI) research seminar on 13 May 2021 at 12.00 PM Melbourne time, and get an in-depth look at the impacts of COVID-19 on the daily lives of people living with disability, including the varied experiences of women and men, in South Sulawesi. Makassar, South Sulawesi's capital, is the largest epicentre of the COVID-19 pandemic outside Java with exponential transmission.
This seminar will feature Dr Sudirman Nasir from Hasanuddin University, Dr Claire Spivakovsky from University of Melbourne, and Dr Becky Batagol from Monash University – and the research was funded by the Australian Government through the Australia-Indonesia Centre under the PAIR Program and was conducted by a team of researchers from the three universities.
Click here for more information to join.