Recorded Alumni Grant Scheme (AGS) Online Talk
Recorded Alumni Grant Scheme (AGS) Online Talk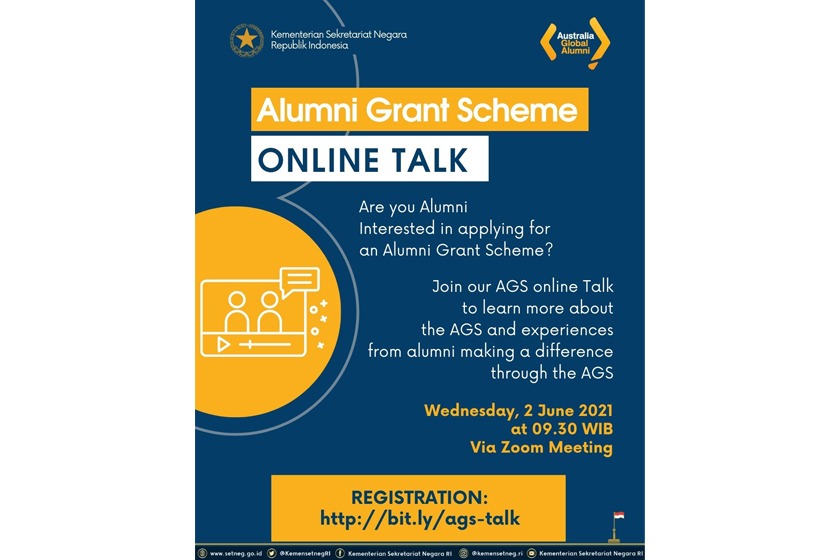 Watch the recorded Alumni Grant Scheme (AGS) online talk by the Ministry of State Secretariat of the Republic of Indonesia and Australia Global Alumni in Indonesia, to learn more about the AGS and discover inspiring stories from previous AGS winners.
The AGS helps OzAlum create real impact – supporting innovative projects that contribute to professional field, organisation, and community. If you have a bright idea or initiative, apply for funding by 28 June 2021.
Find more information about AGS here, and watch the recorded talk here.