Festival Sinema Australia Indonesia 2021
Festival Sinema Australia Indonesia 2021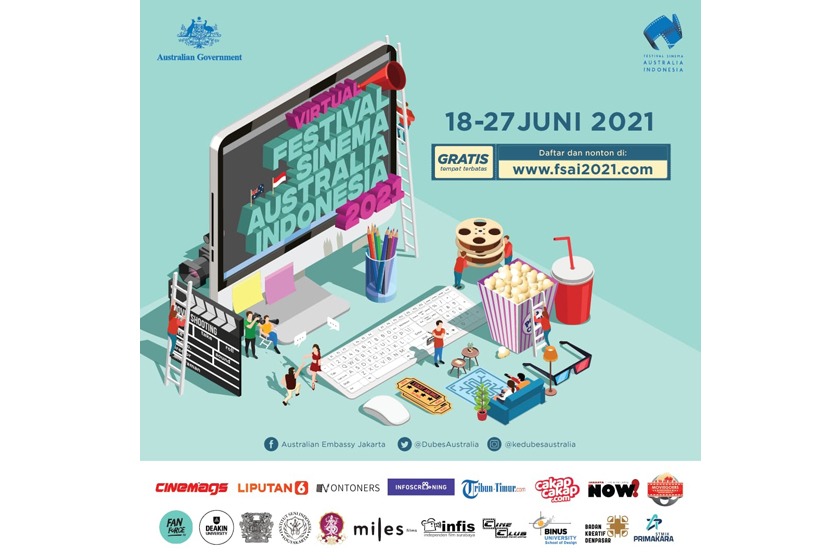 The Festival Sinema Australia Indonesia (FSAI) is back! Bringing the best Australian and Indonesian films to audiences across the archipelago from 18 – 27 June, FSAI spans a diverse range of genres – and this year's virtual film line-up is a celebration of stories that highlight Australian history, diversity, and creativity.
FSAI will open with the Indonesian premiere of The Furnace, highlighting the story of Australia's 'Ghan' cameleers from South Asia, who traversed the unforgiving Australian desert during the Australian gold rush.
This year's line-up also features hit movies by Indonesian Australian alumni, including the critically acclaimed martial-arts saga, Pendekar Tongkat Emas, and feel-good romantic comedy, Milly & Mamet.
Tickets to all FSAI film screenings and events are free and available now to Indonesia-based guests here.