Makassar International Writers Festival 2021
Makassar International Writers Festival 2021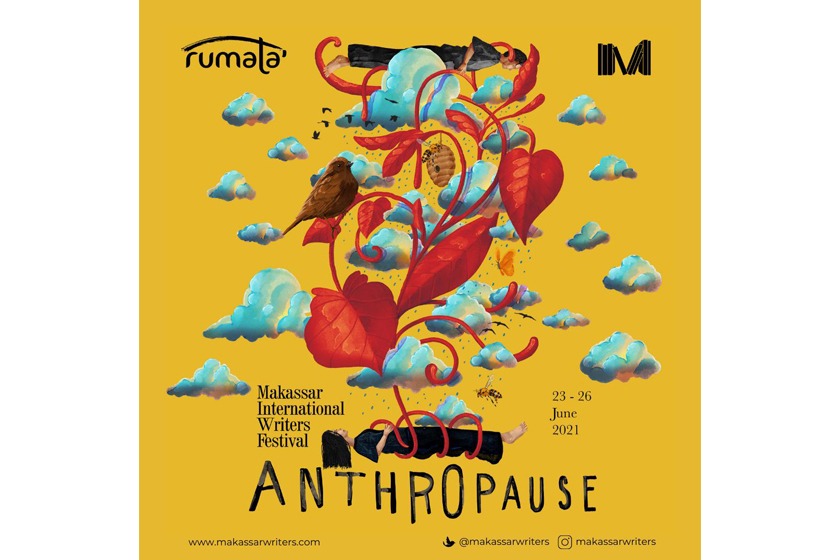 Makassar International Writers Festival is back! Founded by OzAlum Lily Yulianti Farid, the festival this year will include several events that will be conducted virtually and free of charge. These events are also going to be broadcasted through Rumata' Artspce YouTube from 23 – 26 June 2021.
In Makassar International Writers Festival 2021, Nicholas Saputra will take you to experience the journey and see the bound between nature and humans. You will also see how Marina Mahathir deals with her memoar writing during the lockdown in Kuala Lumpur. And who does not even know Sayaka Murata? Her famous novel "Convenience Store Woman" has been translated into 36 languages and we will hear her story in defining this great success here.
Have you heard about the less-developed infrastructure and the living conditions in Papua, the most eastern part of Indonesia? Gody Usnaat, a Papuan poet will take us to see how he tries to deal with the hardships while continuing writing even with the unstable internet connection.
Moving back to Sulawesi where they hold this Makassar International Writers Festival, Emil Amir will present his exploration on the relation between culture and gender.
What else are you waiting for? Register yourself and check more details here, and greet them at the festival!