Inspiring Session: Road to IDF 2021
Inspiring Session: Road to IDF 2021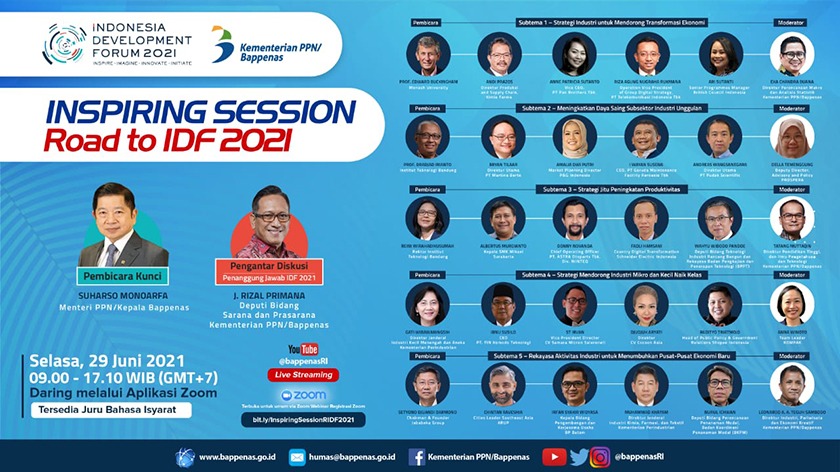 The Ministry of National Development Planning/Bappenas will hold an Inspiring Session Road to IDF as part of the Indonesia Development Forum 2021 on Tuesday, 29 June 2021 at 09.00 AM WIB (GMT+7).
In this session, there will be a discussion with development practitioners in the public, private, and non-profit sectors on reviewing success stories and best practices. The result of the discussion will be summarised into main takeaways to be conveyed to President Joko Widodo and the Minister of National Development Planning/Head of Bappenas, Suharso Monoarfa.
Join this discussion by registering here, and you can also watch it live on BAPPENAS's YouTube channel.