AIYA Connect: How to Build Your Network in the Australia-Indonesia Space
AIYA Connect: How to Build Your Network in the Australia-Indonesia Space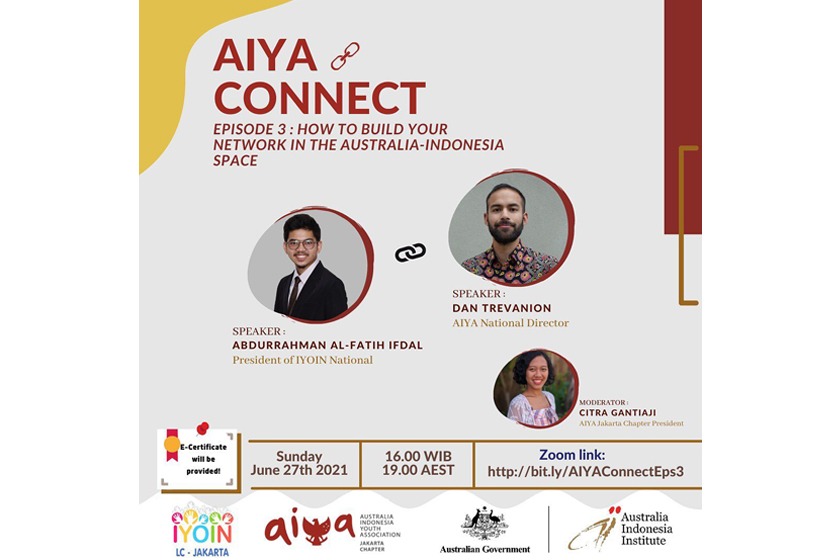 Are you keen to build network in the Australia-Indonesia space, but you are not sure where to start? Join this third episode of AIYA Connect on Sunday, 27 June 2021 at 04.00 PM WIB / 07.00 PM AEST!
In this episode, you will learn from IYOIN – represented by Abdurrahman Ifdal and Dan Trevanion about their inspiring experiences in building international network. This event will be moderated by our Citra Gantiaji, the Chapter President of AIYA Jakarta, and is FREE! You will also get an e-certificate after the event!
Join through this Zoom link.