Creative Approaches to Tourism (Melbourne-Bandung Innovation Series) by SPARK Deakin
Creative Approaches to Tourism (Melbourne-Bandung Innovation Series) by SPARK Deakin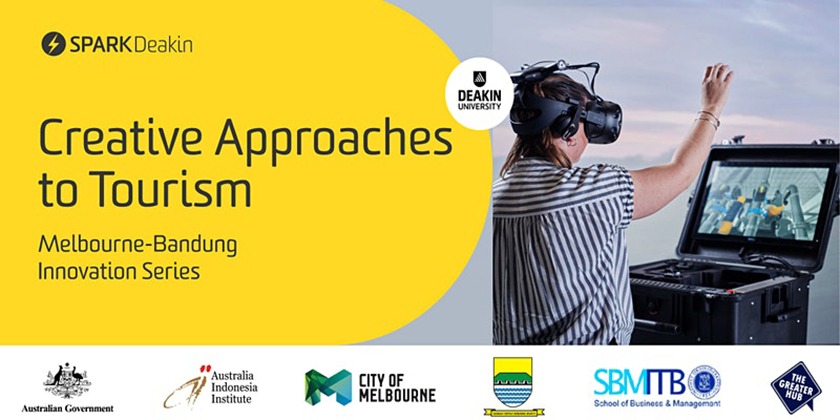 Join SPARK Deakin and the City of Melbourne in collaboration with The Greater Hub for an event titled "Creative Approaches to Tourism" on Wednesday 7 July 2021 at 01.00 PM WIB, where you will hear innovation stories from entrepreneurs in each city, and be inspired by their successes, as well as learn from their challenges.
The Melbourne-Bandung Innovation Series explores how leaders and innovators in both cities have tackled Shared City Challenges and adapted to rapid change in city ecosystems.
Free tickets are available (limited spots remain). For more information and to register, please visit this link.