Go-Fashion Webinar: Sustainable Fashion during the COVID-19 Pandemic
Go-Fashion Webinar: Sustainable Fashion during the COVID-19 Pandemic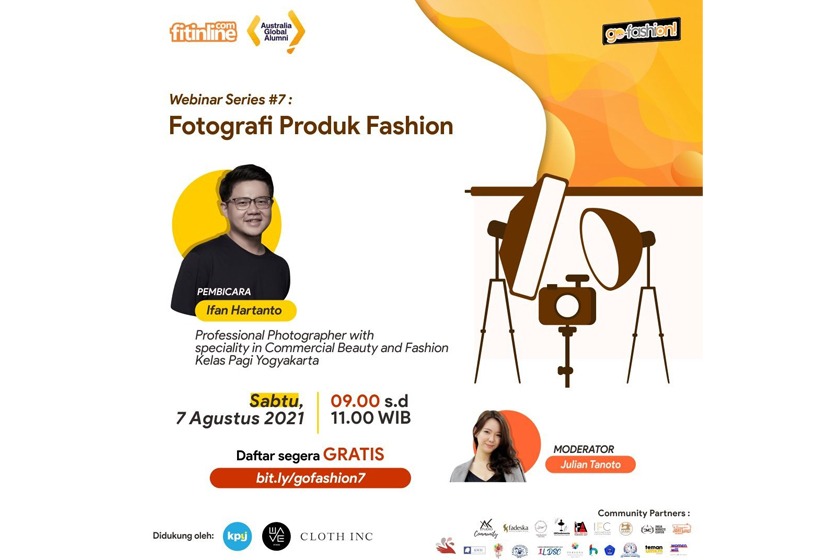 Join the Go-Fashion Webinar #4 to learn how the concept of sustainable fashion can be a solution and provide added value for fashion businesses during the COVID-19 pandemic – on Saturday, 10 July 2021 at 09.00 AM – 11.00 AM WIB.
This event will feature OzAlum and Alumni Grant Scheme recipient, Ms Janet Teowarang. Janet is , a Fashion Designer, Fashion Writer and Fashionpreneur with the brand 'Allegra' as well as a lecturer at Ciputra University (Surabaya) in the major of Fashion Product Design & Business
This program is supported by the Australian Government through the Alumni Grant Scheme, which is administered by Australia Awards in Indonesia.
Register for this free event here.
E-certificates are available for participants who register, attend, and fill out the survey, and get the chance to win the Grand Prize of 3 portable sewing machines by participating in the entire series of Go-Fashion events!