Go-Fashion Webinar #5: Production Management and Human Resources in Fashion Business
Go-Fashion Webinar #5: Production Management and Human Resources in Fashion Business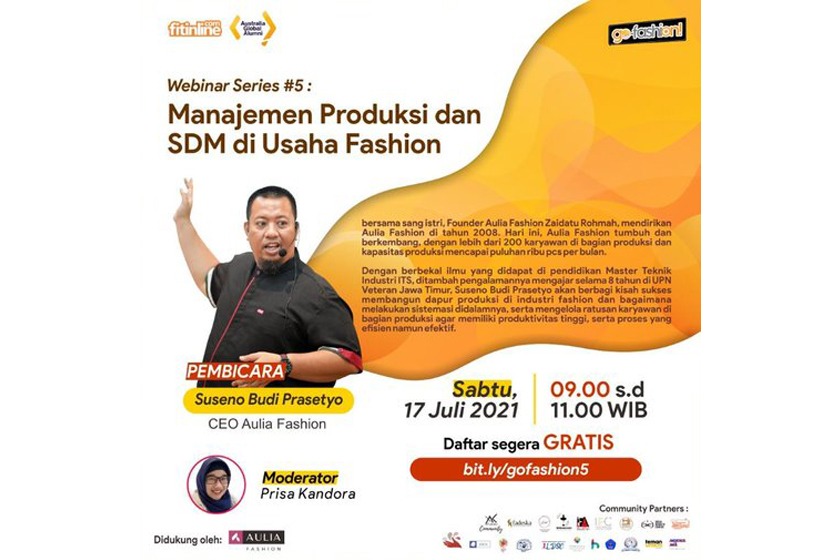 Join the Go-Fashion Webinar #5 to learn how to plan and manage a fashion business production – on Saturday, 17 July 2021 at 09.00 AM – 11.00 AM WIB.
This event will feature Mr Suseso Budi Prasetyo, CEO of Aulia Fashion who founded this business together with his wife, Zaidatu Rohmah in 2008. Today, Aulia Fashion is growing with more than 200 employees in the production department, which the production capacity has reached tens of thousands of items per month. Armed with the knowledge gained in the ITS Industrial Engineering Master's education, plus his eight years of teaching at UPN Veteran East Java, Mr Suseso will share the success story of building and systemising a production "kitchen" in the fashion industry as well as managing hundreds of employees in the production department in order to have high productivity with an efficient process.
This program is supported by the Australian Government through the Alumni Grant Scheme, and administered by Australia Awards in Indonesia.
Register for this free event here.