Go-Fashion Webinar #6: Marketing and Branding Management for Fashion Products
Go-Fashion Webinar #6: Marketing and Branding Management for Fashion Products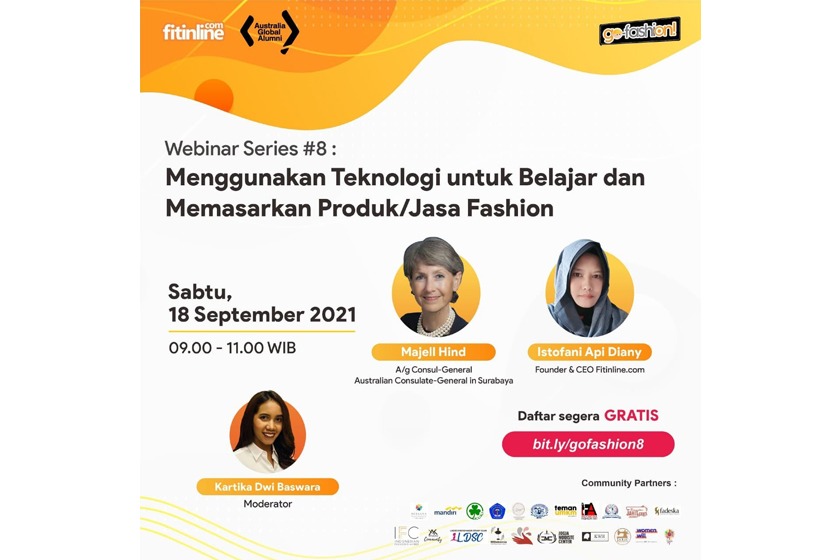 Join the Go-Fashion Webinar #6 to learn how to effectively manage the marketing and branding for fashion products. – on Saturday, 24 July 2021 at 09.00 AM – 11.00 AM WIB.
This event will feature CEO of RiaMiranda, Mr Pandu Rosadi. RiaMiranda is a fashion brand that has branches in 26 cities in Indonesia, SOGO, and Galleries Lafayette, which has consistently held annual shows for seven years, and has more than 7000 loyal customers throughout Indonesia.
This program is supported by the Australian Government through the Alumni Grant Scheme, and administered by Australia Awards in Indonesia.
Register for this free event here.