Type of Awards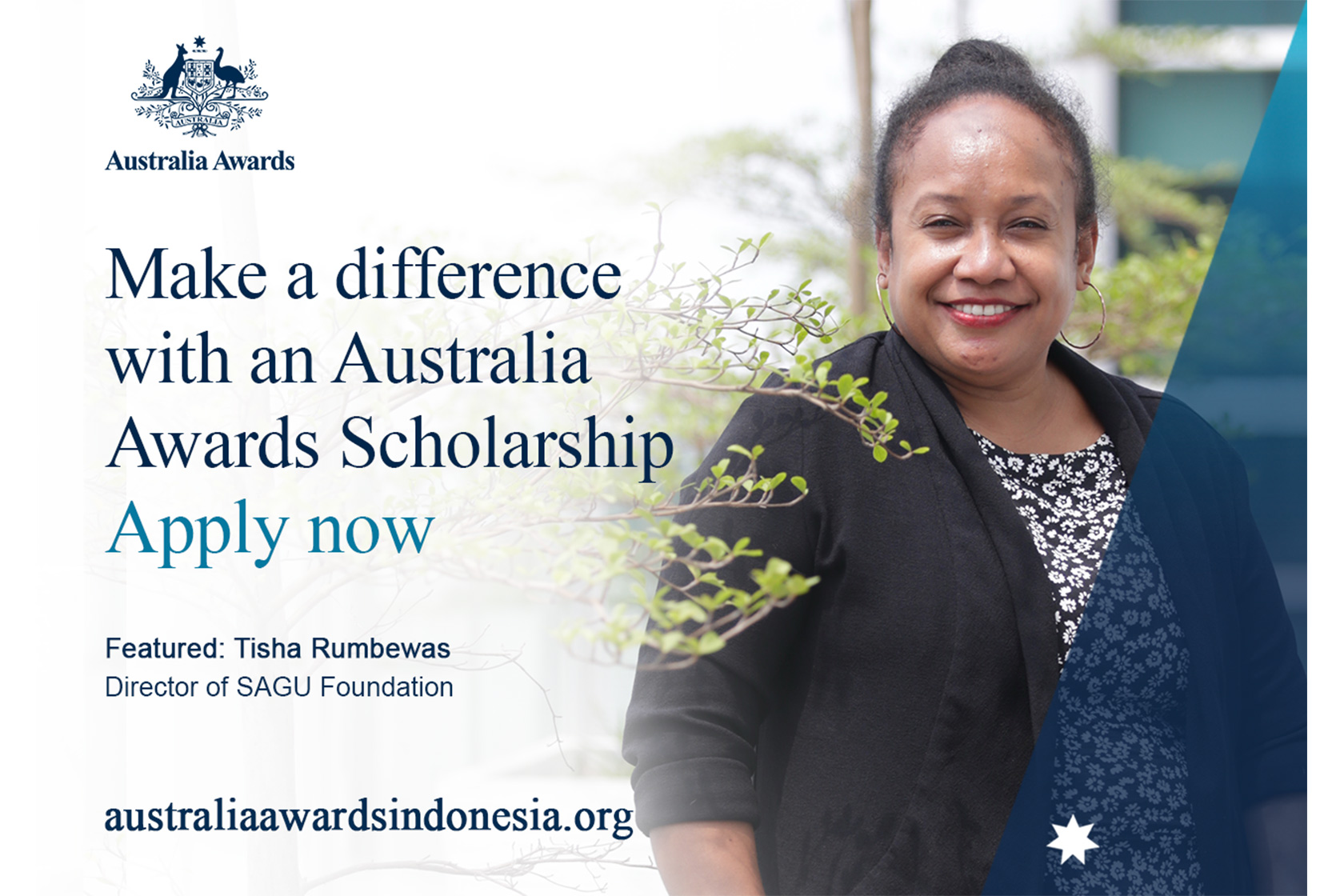 Australia Awards Scholarships provide citizens of Indonesia with the opportunity to obtain a Masters or PhD/Doctorate degree from an Australian tertiary institution.
Masters Degree
The maximum duration for a Masters degree program is two years.
Masters degree programs may be offered by coursework, by research or by a combination of coursework and research. Masters by research or a combination of coursework and research should be offered only to those applicants who have demonstrated the need for high-level research skills in order to undertake research or teaching or to supervise researchers upon their return home.
Double Masters degrees are permitted only when both are included in the institution's original offer and both courses can be completed within two years.
Applicants wishing to undertake a Masters by research must investigate an appropriate supervisor. Australian university websites identify the institution's areas of research strength. Applicants should supply evidence of past research undertaken and highlight outcomes.
PhD/Doctorate Degree
The maximum duration for a PhD is four years.
Study for the doctorate degree (PhD) may be subject to partner government approval. Normally, approval is given only where the applicant occupies or is expected to occupy a senior position requiring individual research or the supervision and training of other researchers in a research organisation (e.g., a university or research centre) in the applicant's home country.
Length of Study and Course Options
Scholarships will be available for full-time study of an Australian post-graduate qualification for the minimum period required to complete the award through the relevant Australian university, selected from Australian Government contracted universities.
Supplementary programs
There are a number of supplementary programs associated with Australia Awards Scholarships in Indonesia including the Allison Sudradjat Prize and Hadi Soesastro Prize.