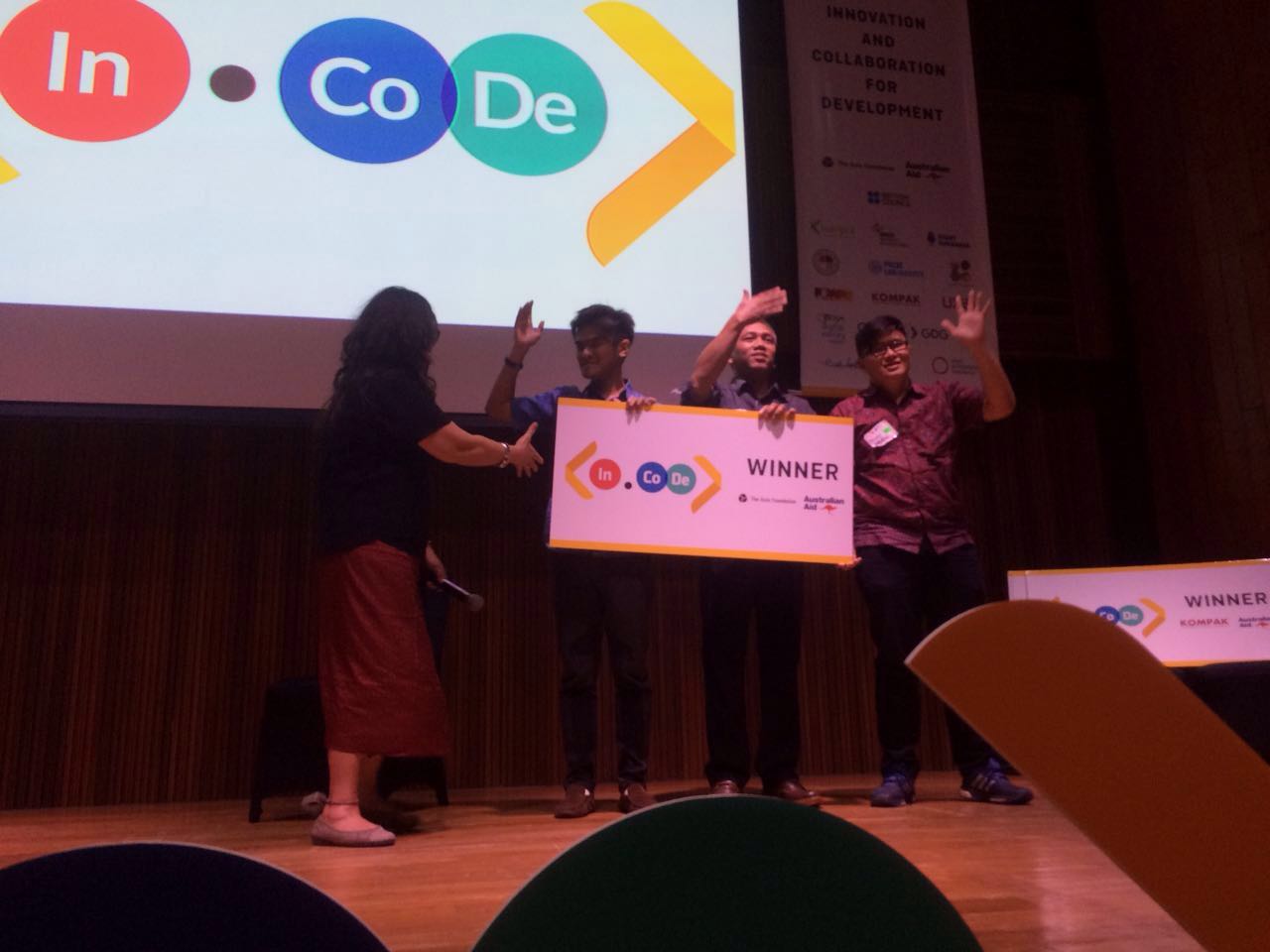 18 May 2016
A Sign Language App for a Better Inclusive Society
Australian alumnus Mohammad Ismail is developing Signteraktif, a sign language service app, after winning first place at the In.CoDe Top Ten Prototype Pitches 2016. In.CoDe - short for Innovation and Collaboration for Development - is a competition to advance innovative technologies that solve development challenges.
"I was inspired to submit the idea for the app because as a deaf person myself, I know the difficulties faced by the deaf community in public," the Media Coordinator at Sasana Integrasi & Advokasi Difabel (SIGAB, the Institution for the Integration and Advocacy for People with Disability) said.
During In.CoDe, shortlisted ideas were paired with software developers and other relevant stakeholders to pitch the concept.
"My experience during the Australia Awards Short Term Awards played a key role in the In.CoDe event, in particular the skills to pitch and how to put together a creative presentation," Ismail added.
As Project Manager for Signteraktif, Ismail and his team of three—who also won Favourite Team and consists of Ismail, Rizky Ario from Dreambender as System Analyst, and Phieter Angdika from the Sign Language Interpreter Service Center as Business Analyst—will be developing the app within the next year.
In.CoDe was initiated by The Asia Foundation and has been made possible by the support of the Government of Australia. The Asia Foundation also partnered with the British Council AmCham Indonesia, Google, Pulse Lab Jakarta, Twitter, Open Government Indonesia, Binus University, and KOMPAK to run the program.
Share this article on:
---
Related News

Back to Top