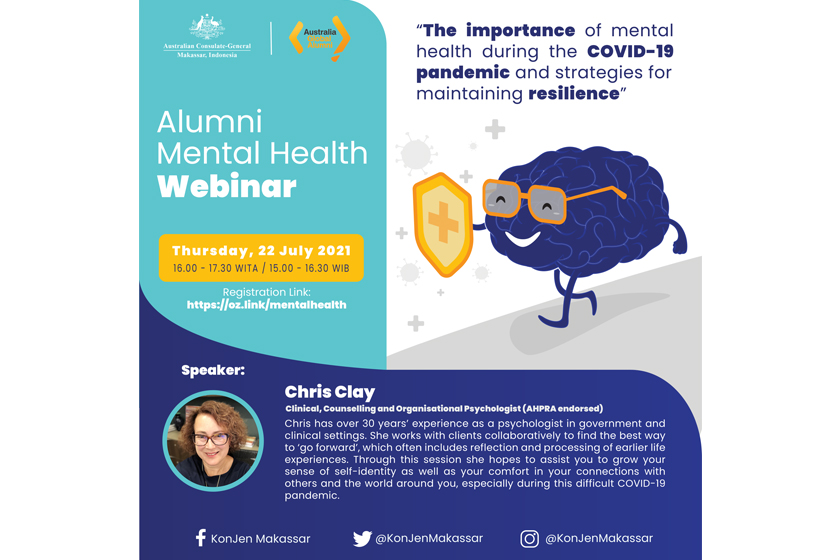 30 Jun 2021
Join us in the Alumni Mental Health Webinar
Join our webinar on Thursday 22 July at 15.00 WIB or 16.00 WITA to hear from Australian Psychologist, Chris Clay, as she shares her expertise on the importance of mental health during the COVID-19 pandemic and strategies for maintaining resilience.
Chris has over 30 years of experience as a psychologist in government and clinical settings. Through this webinar she will assist you to grow your sense of self-identity as well as comfort in your connection with others during the pandemic.
This webinar is organised by the Australian Consulate-General in Makassar and supported by Australia Global Alumni in Indonesia.
Please register here by 20 July 2021.
Share this article on:
---
Related News

Back to Top