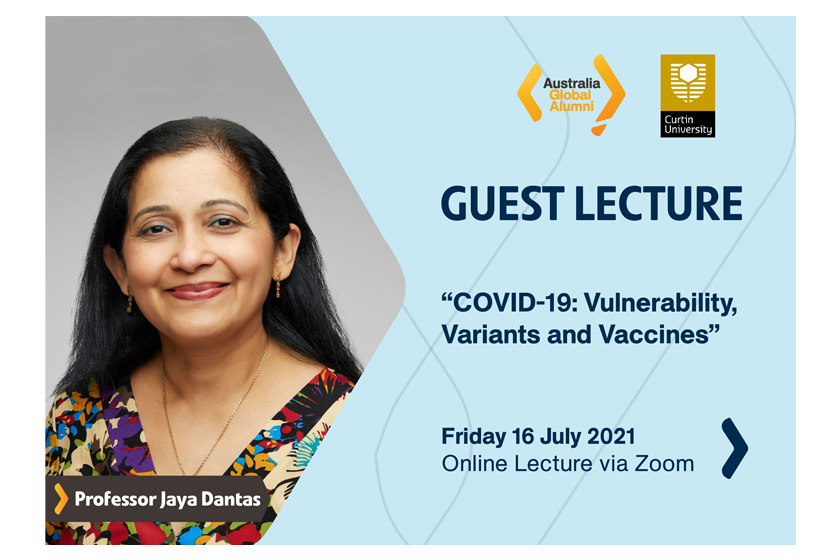 02 Jul 2021
Join us in the Guest Lecture on COVID-19: Vulnerability, Variants and Vaccines
Join our online lecture on "COVID-19: Vulnerability, Variants and Vaccines" featuring Professor Jaya Dantas from Curtin University on Friday, 16 July 2021 at 2.00 pm Jakarta time.
In this lecture, Professor Jaya Dantas will provide a global perspective of the COVID-19 pandemic, 18 months after the outbreak of the new virus was detected. Prof Dantas will share examples of global public health responses, and the impacts of COVID-19 on vulnerable populations in both developed and developing countries. As health authorities around the world adjust their COVID-19 responses to the more transmissible Delta variant, Prof Dantas will discuss the latest developments and the impact of vaccines – their development, safety, efficacy and hesitancy of uptake.
The e-certificate for participation is available. If you are interested in attending this event, please register yourself by 15 July at 3.00 pm Jakarta time to this link. Click here to get more information about the lecture and Professor Jaya Dantas.
Share this article on:
---
Related News

Back to Top