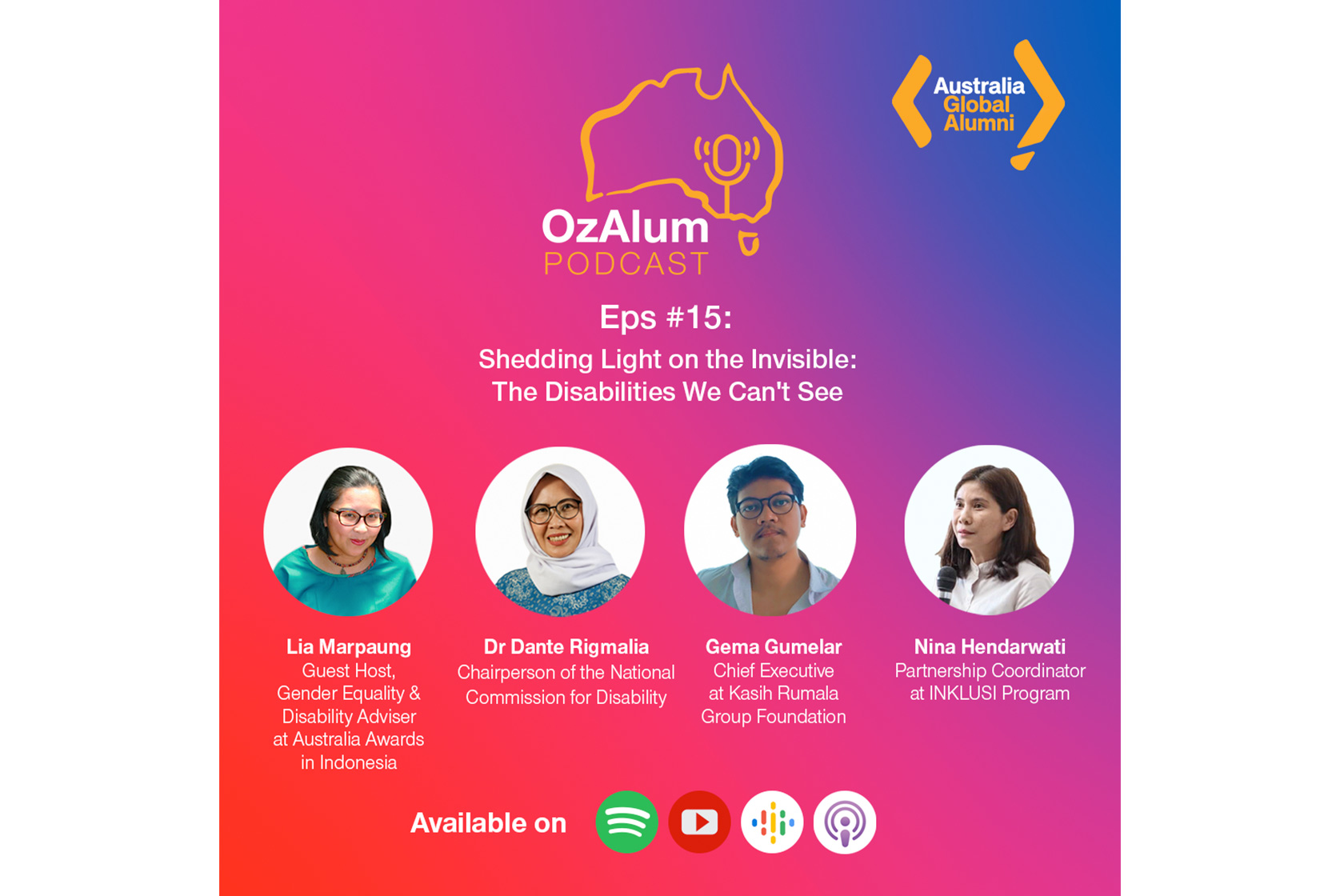 01 Dec 2022
OzAlum Podcast Eps #15: Shedding Light on the Invisible: The Disabilities We Can't See
If you see someone using a wheelchair, wearing a hearing aid, or using other types of assistive devices, you are likely aware that the person has a disability. But not all disabilities are obvious to the eye – just because you can't see it doesn't mean it's not there. Any physical, mental, or neurological impairment that goes largely unnoticed is known as an invisible or hidden disability. The reality of individuals with these disabilities can be difficult for others to recognise, and they often face specific challenges and discrimination in their communities and workplaces. However, the more we learn about a broad spectrum of hidden disabilities, the better we can understand what people with invisible disability go through on a daily basis.
To celebrate the International Day for People with Disability, our fifteenth podcast episode dives into the hidden disability. Our Guest Host #OzAlum Lia Marpaung, Gender Equality & Disability Adviser at Australia Awards in Indonesia, chats with fellow #OzAlum Gema Gumelar, Chief Executive of Kasih Rumala Group Foundation, Dr Dante Rigmalia, Chairperson of the National Commission for Disability Committee, and Nina Hendarwati, Partnership Coordinator at INKLUSI, a DFAT–funded program. They explore what we can do to promote accessibility, equality, and inclusivity and break down the barriers for people with invisible disabilities. And what can we learn from Australia to build an inclusive community and ensure that ''No one is left behind''?
Listen to our OzAlum Podcast on Spotify, Apple Podcasts, Google Podcasts, YouTube, and the OzAlum website. Don't forget to leave a rating and review!
Share this article on:
---
Related News

Back to Top