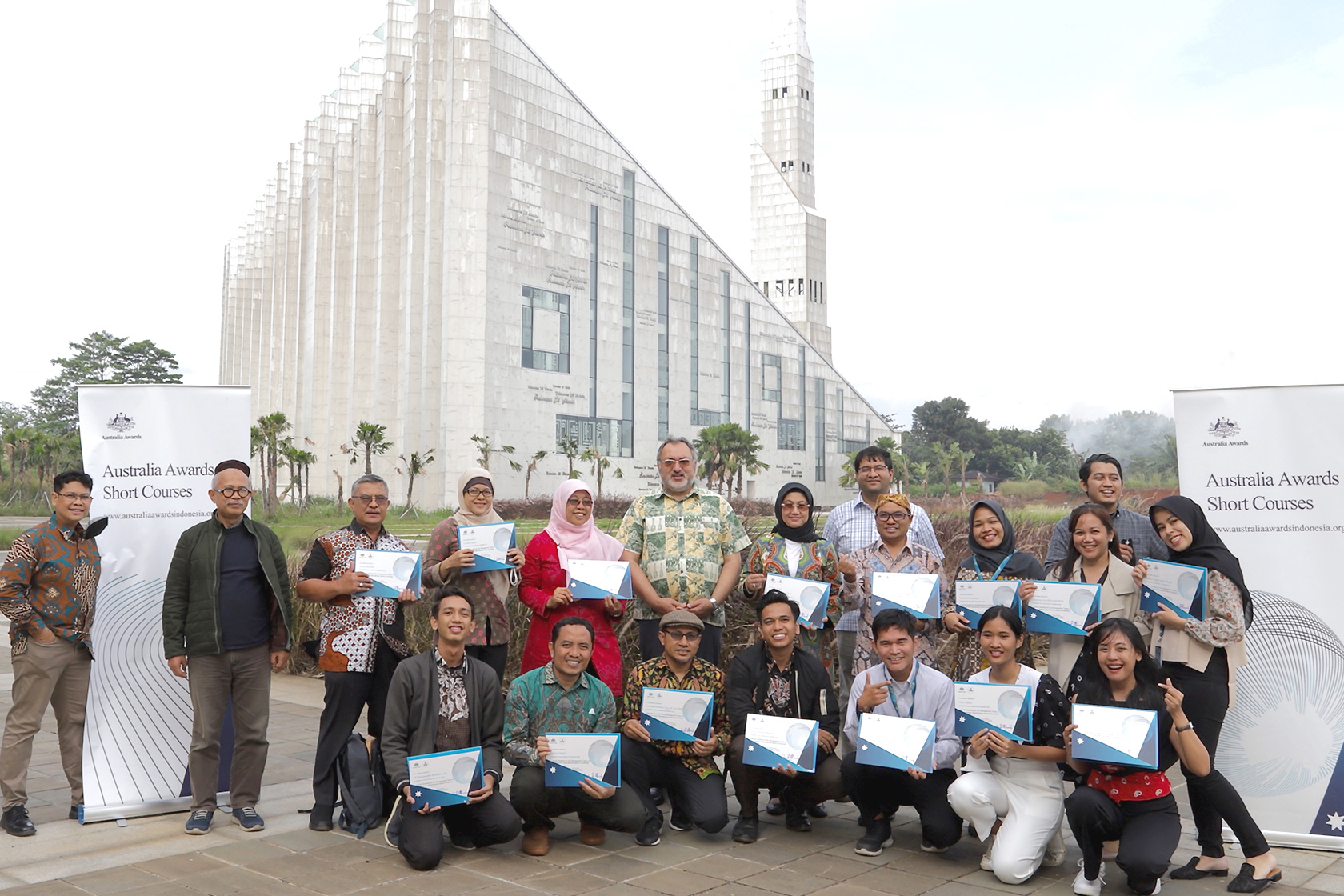 17 Jan 2023
Australia Awards Post-Course Workshop on Building the Capacity of IIIU Management Team
Many ideas, innovations, and collaborations came from the administrators and management team of the Indonesian Islamic International University (IIIU) when they attended a recent Australia Awards post-course workshop in Depok. They enthusiastically shared their projects, presented creative plans for managing the university's internationalisation, financial management and IT, and received the certificate of completion – officially became Australia Awards alumni.
These participants previously participated in a two-week Australia Awards Short Course in Australia in August 2022, delivered by Deakin University. They learned from the experts at campuses and institutions in Melbourne, Canberra, and Sydney how to develop strategic planning and budgeting; effective and efficient financial management systems; digital technology-based campus; and lessons learned on the universities' internationalisation efforts. The course also allowed them to explore Islamic studies providers, networks, and programs in Australia and identified lessons learned in collaboration between universities.
Thank you for participating in the course, and good luck in implementing the knowledge you gained at your campus!
Share this article on:
---
Related News

Back to Top