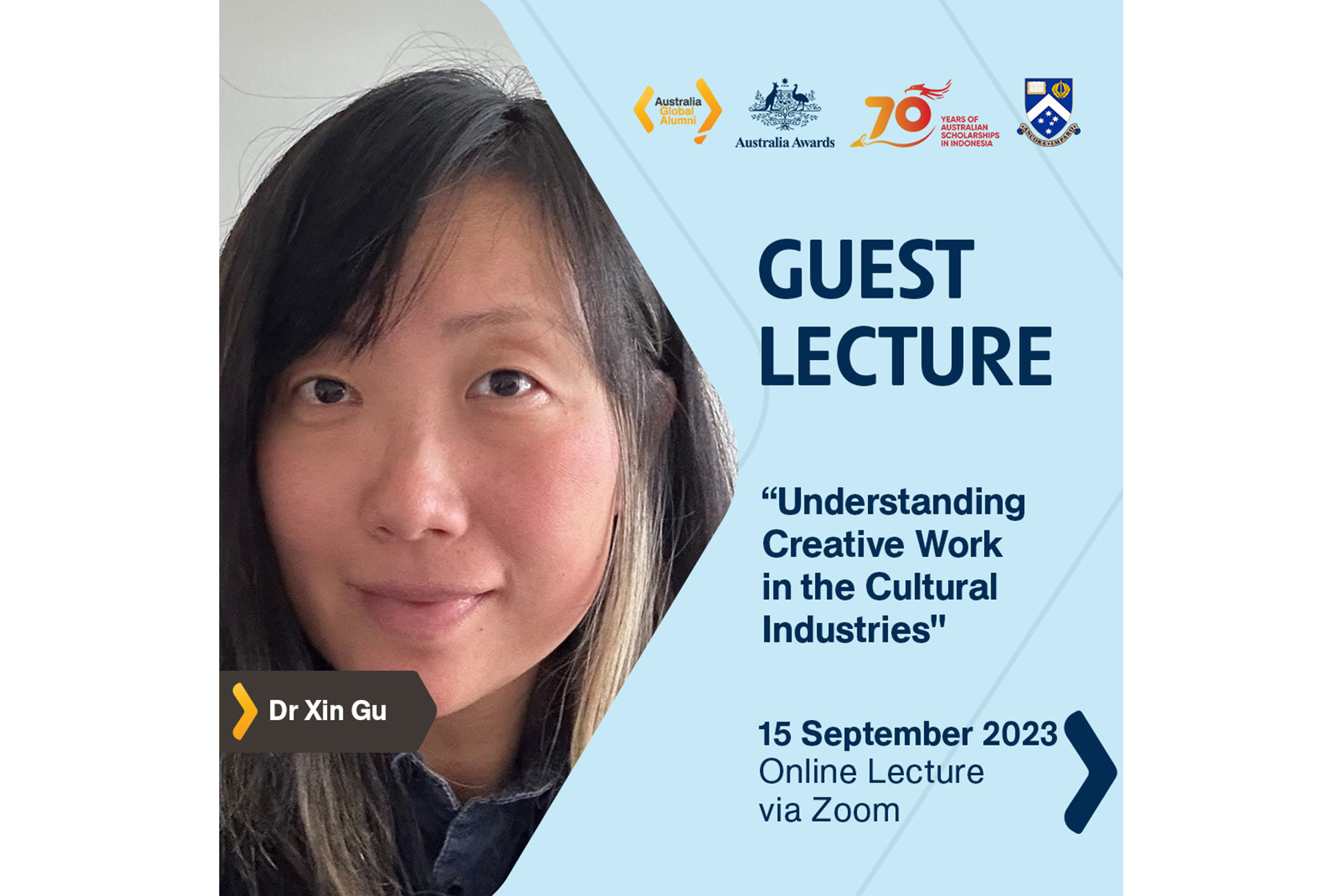 01 Sep 2023
Join Our Lecture Titled "Understanding Creative Work in the Cultural Industries"
Are you passionate about the creative industries? Do you want to learn more about social protection for creative workers? Join us for an online lecture on "Understanding Creative Work in the Cultural Industries" with Dr Xin Gu from Monash University. Dr Gu is an expert on the cultural industries and social protection. She will discuss the challenges and opportunities for social protection in the creative industries and how to ensure creative workers can access the necessary benefits. The lecture will occur on Friday, 15 September 2023, from 2:00 pm to 4:00 pm Jakarta time.
The precarious nature of creative work is now widely acknowledged. But as the International Labour Organisation's 2021 working paper pointed out, there was a real gap in policymakers' understanding of employment and working conditions in the cultural sector.
This talk will focus on the issue of social protection in relation to the cultural and creative industries. Dr Gu shall start by referring to different terminologies given to workers in the sector – creative labour, cultural work, creative class, and cultural and creative work. Despite subtle differences, these terms all tried to capture the unique working conditions in the sector.
To all graduates and scholars of Australian tertiary institutions from Indonesia who wish to participate in this event, please RSVP by Wednesday, 13 September, using this link. You can click here for more detailed information about the online lecture and the speaker, Dr Xin Gu. We eagerly anticipate your meaningful participation and involvement in this enlightening session.
Share this article on:
---
Related News

Back to Top