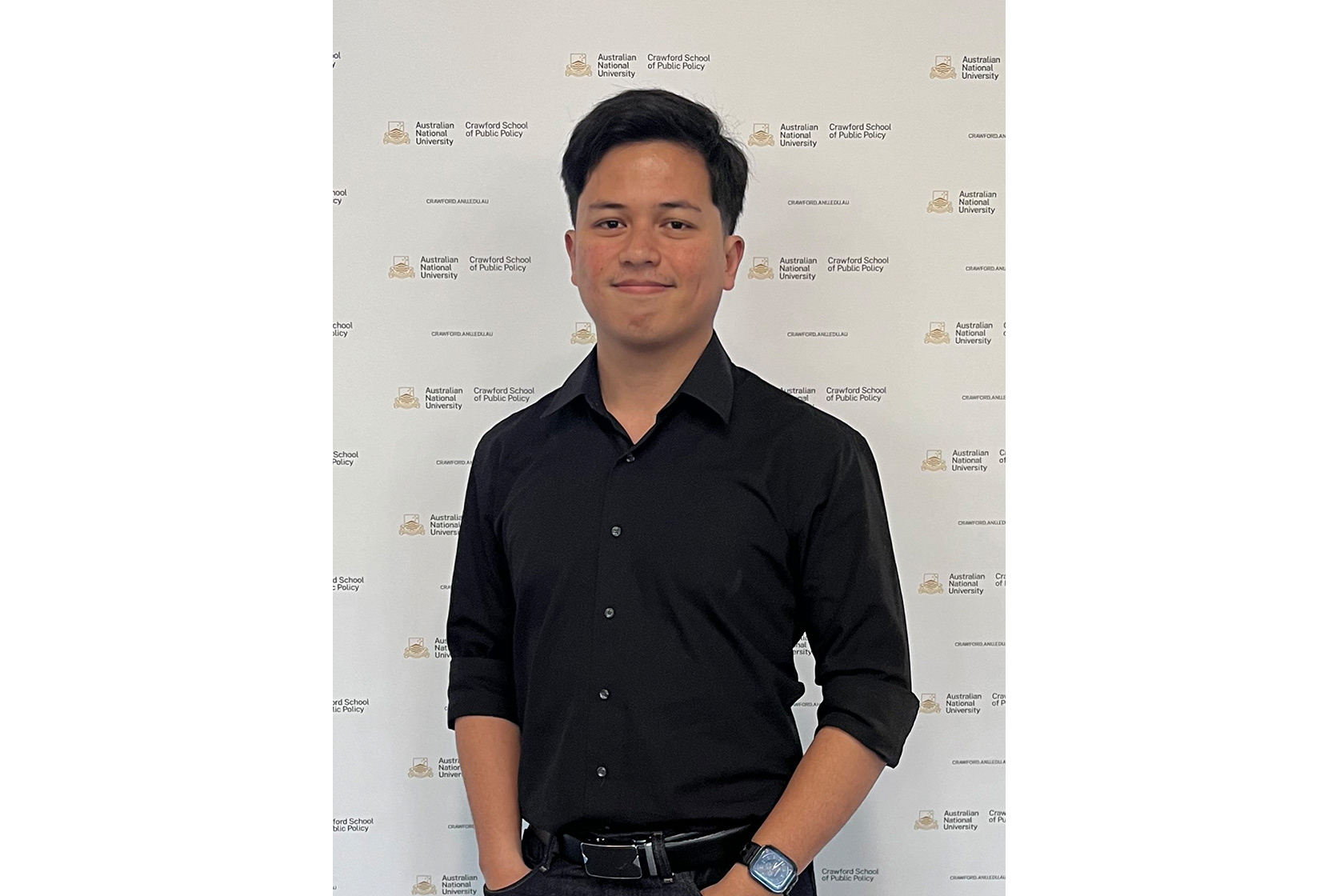 13 Nov 2023
Andi Rachmatulla Zaenal: Building Connections to Achieve Peace
Using his architectural expertise and communication abilities, Andi Rachmatulla Zaenal attempts to realise his aspirations and those of the youth in his hometown, Palu, Central Sulawesi.
Andi is pursuing a Masters of Engineering Management at the University of Melbourne through the G20 "Recover Together, Recover Stronger" Scholarships, relating to Indonesia's G20 priority of digital transformation.
"I have three goals in life," said Andi, who has an architecture degree from Universitas Hasanuddin. "First, I want to work in a multi-national firm to expose myself in an international & professional environment. Then, to study abroad and build an impactful career should I reach the management level. I am achieving them one by one."
Andi oversaw international projects when he worked for architectural, civil engineering and general contracting firm Shimizu Corporation from 2019 to 2023. His decision to major in engineering management and study overseas was in keeping with his goals.
"I need more than experience. A degree overseas might could give me a better foundation," Andi explained.
He selected Australia due to its flexible scholarship structure, facilitating a seamless transition for applicants to become international students. He also believed the program at the University of Melbourne was a good fit for him.
Since starting his studies in February 2023, he has been engaged in courses on strategic management, management and leadership for engineers, supply chain management, and project management practices. For Andi, the diversity of his studies is very important to help him build rapport with stakeholders effectively and to promote digitalisation within his industry. He believes people who work in the engineering field are often considered rigid, which makes them occasionally difficult to deal with.
"It is crucial to have communication skills to build connections because our work is like connecting dots. That is why I chose a degree that incorporates the business department, so it's not only engineering. I can gather as much knowledge as possible from many sources that will benefit the team," said Andi.
While in Melbourne, he continues to deepen his knowledge of Building Information Modelling (BIM).
BIM is a technology in architecture, engineering and construction that can digitally simulate all the information in a development project into a three-dimensional model. Andi has previous experience as a BIM Engineer Coordinator at PT Waskita Karya from 2018 to 2019.
Technology and Policy
Andi is motivated to keep learning to contribute to more sustainable, equitable, and efficient development in Indonesia. He believes that when applied appropriately, technological advancements might positively influence a city's growth.
"A project can now be made more sustainable and efficient using various technologies. But the challenge is that change is hard because there are still many who are resistant and are comfortable with the outdated work practices that have been in place," explained Andi, who was responsible for formulating working methods and permits for construction of the Trans Sumatra Highway Project from 2017 to 2018.
He has been considering mapping locations where development would be possible in each region on a map that communities can access. The map could encourage development policies that are pro-community. Open monitoring of licensing matters would enable the promotion of land use according to community demands.
"This is what makes my goals evolve from before. I want to be useful to society and create a better city with accurate information and good public policies," he said.
Community Service
Andi actively contributes to Palu Produktif, a community established in 2021 to equip young people in Palu City with the skills and knowledge needed for the competitive jobs arena. Palu Produktif's capacity-building program has reached 700 young people from 33 youth communities in Palu City and trained more than 70 participants.
"It started with thinking I had to do something for my hometown. Coincidentally, we (the three initiators of Palu Produktif) all lived in Jakarta for a long time. It feels necessary to use what we have learned to develop Palu and improve the capacity of its youth," said Andi.
The 2018 Palu liquefaction catastrophe also prompted Palu Produktif to educate youth and increase community resilience through a six-week intensive training program on disaster resilience.
Andi's awareness of the impact of sustainable development and education is growing. In line with World Science Day for Peace and Development on November 10, Andi explained that he sees technology and ethical development as essential in achieving a fairer and more peaceful society.
"The turmoil that occurs in society is generally because there is inequality. With science and technology, we can build better infrastructure and reach all regions," Andi said. "Technology and science are also useful for maintaining accountability in management. If done correctly, disparities can be overcome, and development can contribute to achieving peace."
Share this article on:
---
Related News

Back to Top