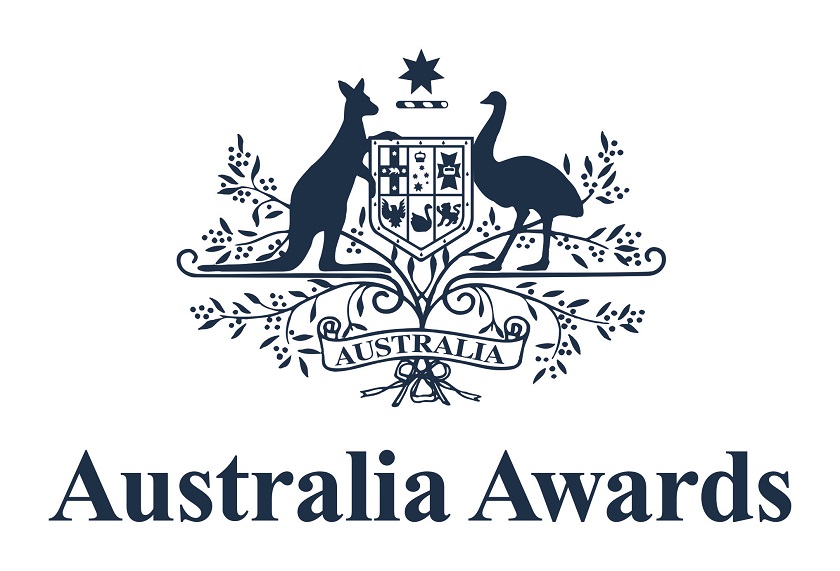 02 Sep 2017
Call for Interest: Outreach Coordinators at Australia Awards in Indonesia
Australia Awards in Indonesia is seeking six Outreach Coordinators to help promote the scholarship program in the following Geographic Focus Areas (GFA): Aceh, West Nusa Tenggara (NTB) and East Nusa Tenggara (NTT) provinces. Due to the strong commitment of Australian alumni group in those three provinces, it has been considered that outreach in the respective locations will be mainly implemented by selected alumni. This will also be an opportunity for the alumni to share about their experiences in undertaking the Awards, the contribution they made to their organisations, as well as linkages they established as a result of their studies in Australia. Their participation in the outreach activities will build prestige to the program and will reaffirm the benefits of the scholarships to general public.
About Outreach Activities
Australia Awards in Indonesia continues to actively identify and create opportunities to promote Australia Awards programs, with a greater focus on the promotion of Australia Awards Scholarship and Endeavour Scholarship. This is reflected by the large number of awards offered by the Australia Awards program in Indonesia. The Scholarship is accessible to all eligible applicants but a series of outreach activities will be delivered to stakeholders in the Government of Indonesia, Australian Embassy Partner and GFAs.
In the previous application round of Australia Awards Scholarship, it shows that the number of applications is significantly higher in the provinces where outreach activities occurred. Application numbers for 2015 were three times higher than the national average in Geographic Focus Areas (GFA) and twice as high in the provinces where outreach activities occurred. The application numbers for 2016 and 2017 also significantly increased in the GFAs where outreach activities focused as a target, or up by 51%.
Outreach Objectives
Build awareness on the Australia Awards program including Australia Awards Scholarship, Endeavour Scholarship, Alumni Grant Scheme, and any other program (which may include Short Term Awards in general and English Language Training Assistance)
Generate understanding upon the values of the Australia Awards in Indonesia to the targeted audiences (e.g. government, NGO, DPOs, private sector, association, and higher education institutions).
Target Location:
Aceh: provincial level of Banda Aceh and district level of Aceh Tengah (Takengon) and Pidie
NTB: provincial level of Mataram and district level of Bima and Dompu
NTT: provincial level of Kupang and district level of Sumba Barat (Waikabubak), Sumba Barat Daya (Tambolaka), and Ngada (Bajawa)
Key Dates
The outreach in Aceh, NTB and NTT is scheduled on 27 November to 22 December 2017. The schedule will be flexible within the duration, based on the availability of alumni and targeted audience.
How to Apply
If you are interested in being considered for the position of AAI Outreach Coordinator in Aceh, NTB or NTT, please read the Recruitment Criteria carefully, and if you are qualified, please send your:
Letter of interest.
CV, outlining your personal information, academic background, work or other experiences.
Send the required documents to Targeting and Scoping Team at infotl@australiaawardsindonesia.org before 1 October 2017.
The selection will be conducted based on the documents submitted. The shortlisted applicants will be interviewed via Skype/phone call.
Please feel free to forward this information to any colleagues who you think might be interested in this opportunity.
Position Description
Outreach Coordinator
Reports to : AAI Targeting and Scoping Manager
Assignment duration : 27 November 2017 to 22 December 2017 (part time, with maximum 10 days input based on program need)
Number of position : Two coordinators will be selected for each province of Aceh, NTT and NTB
Key Responsibilities
Attend a day of outreach plan and implementation briefing on 11 October 2017 in Australia Awards office in Jakarta.
Develop the scheduling and outreach event plan for 2 – 3 locations in each designated province.
Presentation of outreach material for local government and targeted organisations.
Undertake meeting appointment with targeted government and organisations.
Undertake outreach event preparation including invitation distribution, venue selection, event management and materials promotion.
Provide report at the end of outreach activity in each location.
Manage any financial expenses during the outreach and submit financial report to AAI.
Qualifications
Postgraduate degree from an Australian university
Based in one of the three provinces (Aceh, NTB, NTT)
Solid knowledge of and commitment to Australia Awards Scholarship
Experience in working with various stakeholders within the province i.e. local government in provincial and district level, NGOs, CSOs, private sectors, disability and women organization, etc.
High -level of interpersonal skills for event facilitation.
Strong proficiency in written and spoken English and Indonesian.
Demonstrated ability to work collaboratively to achieve the event's objectives.
Cultural sensitivity and ability to work with people from different cultures and disciplines.
Share this article on:
---
Related News

Back to Top