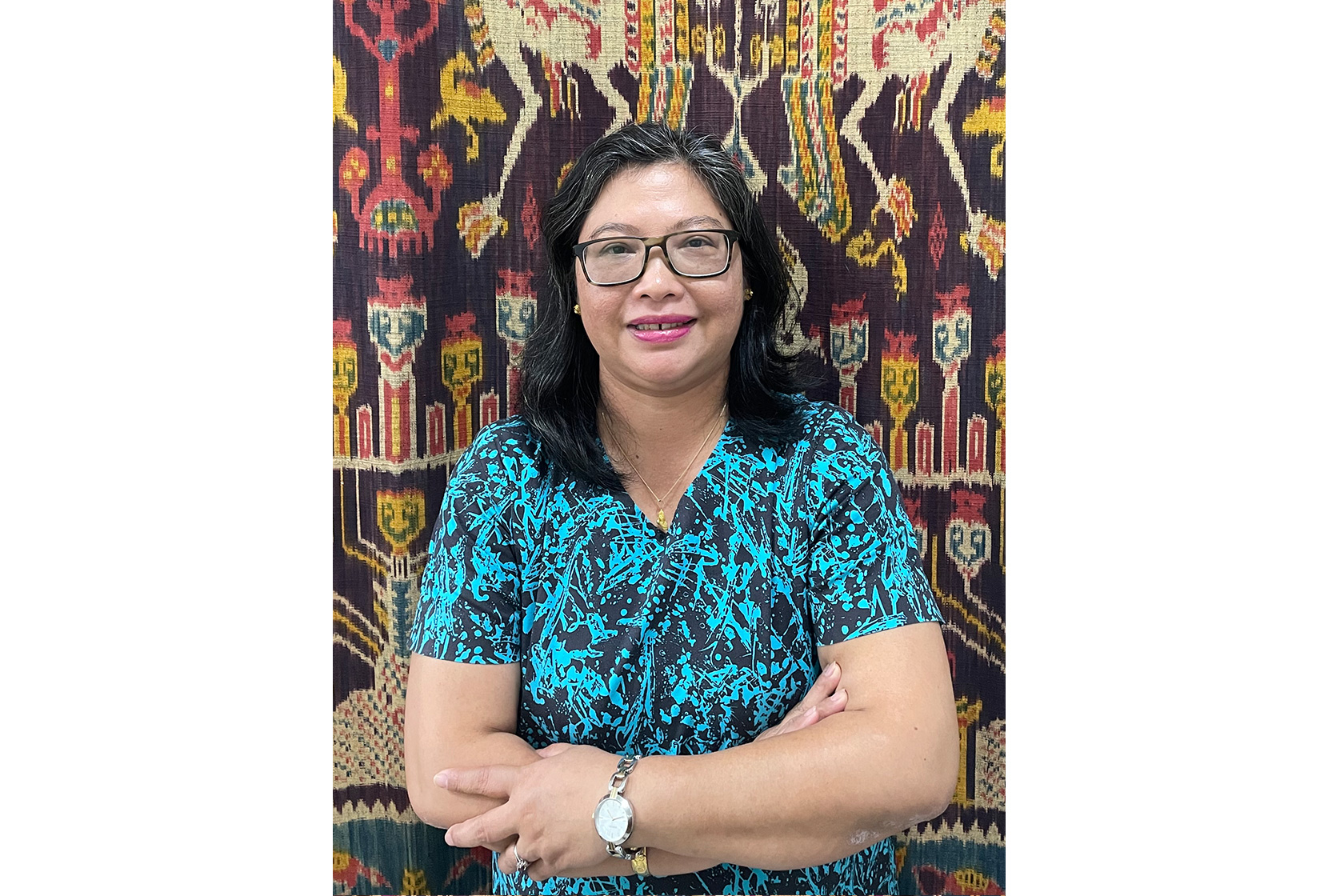 24 Mar 2023
Sri Wiyanti Eddyono: The Endless Battle For Women's Empowerment
After almost 30 years of dedicated work, feminist lawyer and academic Sri Wiyanti Eddyono has seen how times may change, but the struggle for women's rights continues.
When she was a student at the Faculty of Law, Gadjah Mada University, Indonesia was in the New Order era. The perspective that women were equal to men was regarded as contrary to Indonesia's state philosophy, Pancasila. Women were supposed to merely play a supporting role to men.
"Discrimination and violence against women became one of the consequences of those conditions," said the well-known researcher on gender issues, women's rights, and violence against women, who is known by her nickname, Iyik.
These attitudes remained after the 1984 Convention on the Elimination of All Forms of Discrimination against Women (CEDAW) was passed into Law No.7/1984. "The state had authority over how women behaved and acted. Any activity that was not following the government's point of view would be banned. Even the pilgrimage to (feminist hero) Kartini's grave was stopped because it was considered a movement," Iyik explained.
However, this situation did not dampen her spirit. In 1995, she enthusiastically joined the Institute for Studies and Development on Women and Children (LSPPA Yogyakarta).
"My heart went out to those who had difficulty gaining access to justice. Isn't the law for all? We were taught that, but it did not exist in reality," Iyik said.
"I connected with the women's movement, which broadened my horizons. If something is not right, I have to defend it. Moreover, my activist friend's sexual harassment case drove me to focus on women's rights issues."
A year after her graduation, Ciciek Farha from LSPPA suggested that she should apply for Indonesian Legal Aid for Women's Justice (LBH APIK Jakarta). She passed rigorous testing and worked as a lawyer and educator for LBH APIK from 1997 to 2003.
There, she became more involved in advocacy and casework. She also developed feminist legal training for lawyers, paralegals, and law enforcers with a gender-equitable approach. Iyik formulated regulations for protecting women against violence and discrimination with her colleagues. In 1997, she worked on Neneng's Case, the first domestic violence lawsuit to go to trial. The case was complex due to the absence of domestic violence laws.
From 2003 to 2004, Iyik joined the National Commission on Violence Against Women (Komnas Perempuan) to continue efforts to establish domestic violence laws. Also, in 2004, Iyik pursued a Master of Law at the University of Hong Kong. She was also active as a researcher at the independent non-profit research organisation SCN Crest. From 2007 to 2009, she was a commissioner at Komnas Perempuan.
Changing Eras and Perspectives
Along her journey, Iyik has realised that every era brings challenges. The state began to recognise and protect women's rights in the reform era, but there were new obstacles. The strengthening of Islamisation placed limits on the feminist perspective. "In the New Order era, feminism was against the state. Nowadays, feminism is against religion. It reduces women's rights all over again," Iyik said.
The politicisation of religion has impacted women's rights by regulating women's bodies, including women's reproductive rights, morality, and sexuality. Once more, women risk losing their power to make choices about their roles in life and society.
Iyik was spurred to gain more knowledge to stand up for women. In 2012, she applied for the Australian Leadership Awards, which provide scholarships for longer-term post-graduate study at the masters or doctoral level.
She was accepted at Monash University, Melbourne's Department of Politics and International Relations. Her PhD research examined women's empowerment in Indonesia, specifically in a poor urban community in Jakarta. The research was published as a book titled Women's Empowerment in Indonesia: A Poor Community in Jakarta.
During her studies, she conducted research with the Monash Gender Peace and Security Centre and SCN Crest titled, Preventing Conflict and Countering Fundamentalism through Women's Empowerment and Civil Society Mobilisation in Indonesia. Previously, she delivered other research projects, including "When and Why do States Respond to Women's Claims: Understanding Gender-Egalitarian Policy Change in Asia", a comparative study on India, Indonesia, and China under the UN Research Institute for Social Development (UNRISD).
Her persistence in fighting for women's rights and deep commitment to related education paid off. In 2015, Iyik won the Allison Sudrajat Award. The $25,000 prize is awarded to outstanding scholars and current or emerging leaders identified at the point of selection of Australia Awards recipients. "When I was told I got this scholarship, I was surprised because I never applied," Iyik explained.
The award funded a policy paper with SCN Crest. The paper titled Urging Policy Alternative Against Eviction for Women's Empowerment looked at the issue of evictions of marginalised people from informal settlements. Until today, Iyik is still attached to her network in Australia, arranging joint research on women's issues.
Iyik learned a lot from her experiences in Australia. In her observation, gender roles in Australia, particularly in Melbourne, were more fluid. Women's representation in society was also more open. Many problems arose in households struggling with changing gender roles. It challenged the perspectives of young Indonesian families living in Australia.
"When wives went to school, there was a masculinity problem that affected men," Iyik said. "There was a culture shock. When you have to adapt, conflict often happens. We finally formed an association to help them. These gender struggles have an impact on domestic violence."
While she regarded handling sexual harassment cases as more advanced in Australia, gender-sensitive approaches were sometimes still lacking. "We still found victim blaming by the law enforcers," said Iyik, who chairs the Anti-Sexual Violence Task Force and the Law, Gender and Society Research Centre at Gadjah Mada University. When it came to introducing laws to protect survivors of domestic violence, Iyik observed that Indonesia's Law on the Elimination of Domestic Violence was passed in 2004, earlier than Victoria's new Family Violence Protection Act 2008.
Movement for Women-headed Households
Iyik is a board member of the Empowerment of Female Heads of Household (PEKKA). The organisation began in late 2000 as part of a Komnas Perempuan initiative known as the "Janda Project", meaning "the Widows Project". It is a response to requests by widows of conflict victims for much-needed resources to better cope with their economic difficulties and traumatic experiences.
PEKKA has four main strategies: women's leadership, capacity strengthening, knowledge management, and policy advocacy. One of the purposes of these strategies is to promote policies and social systems that ensure the realisation of protecting the rights of women and marginalised communities. Women can thereby access legal protection, social protection, public services, and data-based livelihood resources. Iyik guides the members and assists in developing new concepts to encourage women-headed households.
All of the knowledge Iyik has gained in her journey is not only applied in the community and in the courtroom but in her classroom as an assistant professor at the Criminal Law Department and the head of the Masters in Law at the Faculty of Law, Gadjah Mada University. Providing students with material on gender perspectives is essential, she says, "so when they leave class, they always support the value of gender equality". Outside of teaching, Iyik is now working on developing a gender-fair legal perspective framework.
Share this article on:
Related Article

Back to Top