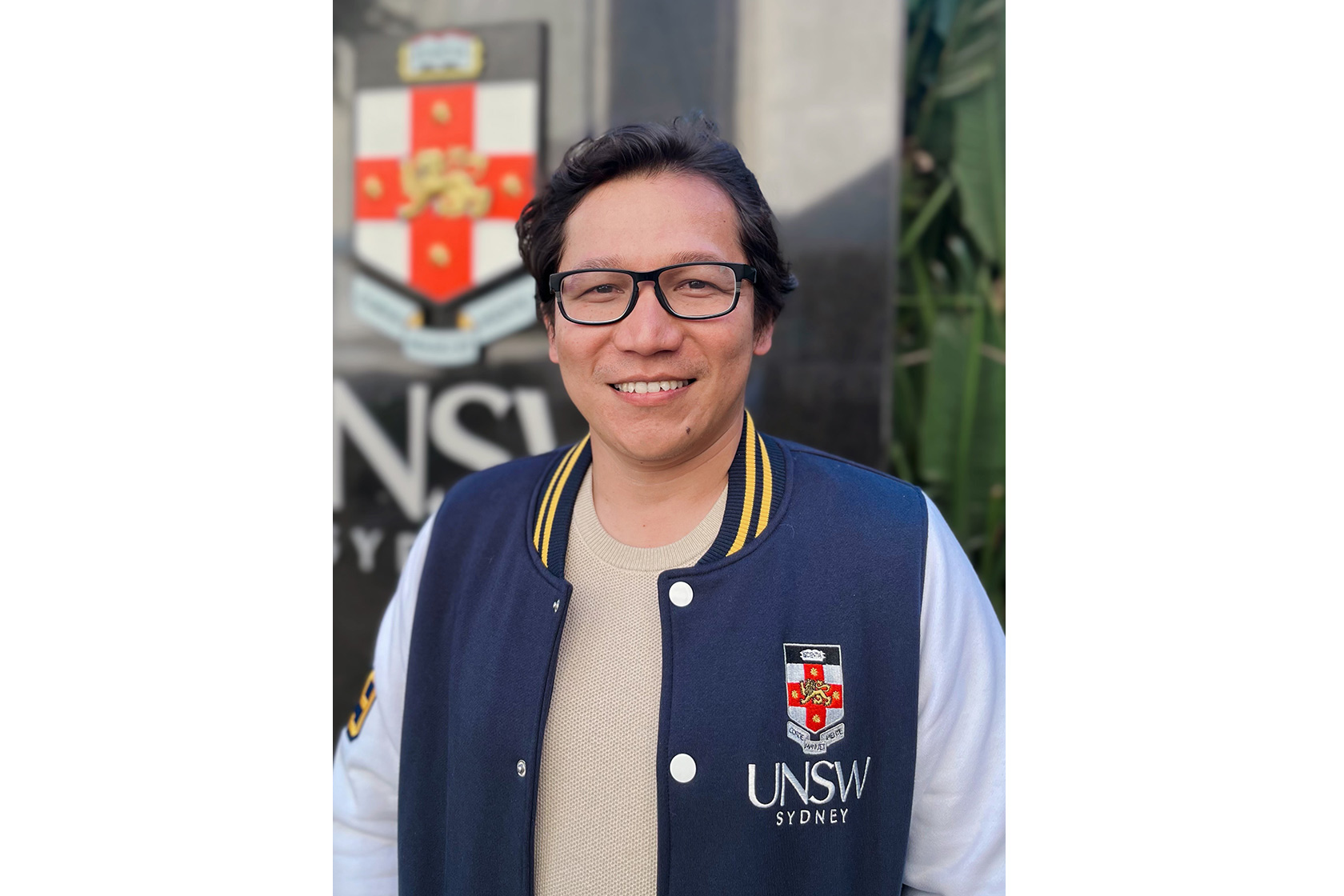 14 Aug 2023
James Zulfan: Using Smart Design to Build Indonesia's Clean Energy Transition
James Zulfan, a civil servant and researcher at Indonesia's Ministry of Public Works and Housing, aspires to build a better Indonesia through water infrastructure designed to be cheaper and greener.
After more than ten years of working in the field of water resources, James understands the many complex water management issues in Indonesia that require tactical innovation. He has developed modular dam design and technology to reduce the duration and expense of building water infrastructure.
With this technology, dams are made of concrete block modules with specially designed dimensions and weights that can be transported and installed manually. Last month, the Ministry of Law and Human Rights issued a patent for the technology.
"It's like playing with Lego," James explained. "After installation, it retains its strength and functionality as a typical dam. You can deconstruct it if you need to move it, or it has passed its expiration date."
James admits that building with Lego is a hobby that fits well with his work. "Who doesn't like playing games or Lego? It boosts our creativity, right?" he answered with a laugh.
The first modular dam prototype was constructed in 2013 on the Cikarang River in the West Java Province. The invention was next installed on the Kalisade River in West Nusa Tenggara Province in 2016. The third modular dam was built in Morotai, North Maluku Province, on the Gugubali River, and became operational in 2019.
While working on his idea, he was selected as the Falling Walls Lab Jakarta winner with his pitch called 'Breaking the Wall of Dam Construction'. He won the opportunity to go to Berlin for the global Falling Walls Lab Finale in 2019 to share his design.
Falling Walls Lab is a world-class pitch competition and networking forum that brings together a diverse and interdisciplinary pool of students and early-career professionals. The event provides a stage for breakthrough ideas both globally and locally.
"When in Germany, I received invitations from several embassies. I visited several campuses. There were in France, Holland, and Austria for more presentations. At that time, there was already an offer for collaboration. The problem was that the patent had not yet been issued at that time," James said.
Extending His Network and Embarking on Research
James earned his bachelor's degree from the Faculty of Civil and Environmental Engineering, Institut Teknologi Bandung, in 2009 and his masters degree from IHE Delft Institute for Water Education in the Netherlands in 2017.
He soon realised the importance of building his network to support his study on water construction technologies and the need for research into sustainable design. In May 2023, James pursued his doctoral education at the University of New South Wales, Sydney, after obtaining a G20 "Recover Together, Recover Stronger" Scholarship focused on Sustainable Energy Transition.
"My topic is designing or developing sustainable water structures that can also be used as hydropower," he explained. "So far, water structures or dams in Indonesia have functioned as irrigation. I also want to expand it for other functions for large-scale rivers."
Aside from expanding his network, his decision to pursue his PhD studies in Australia was influenced by the qualified professors and excellent water research laboratory facilities. "I initially approached the professor I frequently referenced and had previously met at a lecture," said James, who works with Professor Stefan Felder.
There are around 300 large dams and about 2,000 small dams in Indonesia. James says old dams that are still functional should continue to be used. "Instead of creating new ones, sustainability emphasises using existing ones or determining if they may be later renovated and improved. So, the long-term is the goal. We must look further ahead," he said.
Building sustainable dams places particular emphasis on the economic, social, and environmental impacts. Dam construction or relocation is challenging. Indonesia has various types of rivers. Interaction with stakeholders is necessary to ensure the construction is precise and secure, including outreach to the community.
James said that even where a site is deemed suitable for a dam, other issues may emerge from the consultation. "For instance, we make sure the site is suitable. But it turns out that this might potentially contradict regional cultural traditions or even disturb the environment supporting the fisheries. Coordination should be done with the relevant ministries."
The Anugerah Aparatur Sipil Negara 2021 award recipient has also enjoyed the coordination and support system for research during his time in Australia. "In ministries habituated to bureaucracy, there are many stages to reach some goals. Here (in Australia), it is more straightforward and open. It might be a different culture," James said.
James hopes his work to improve dam construction and use water wisely may benefit society economically, socially, and environmentally.
Share this article on:
Related Article

Back to Top