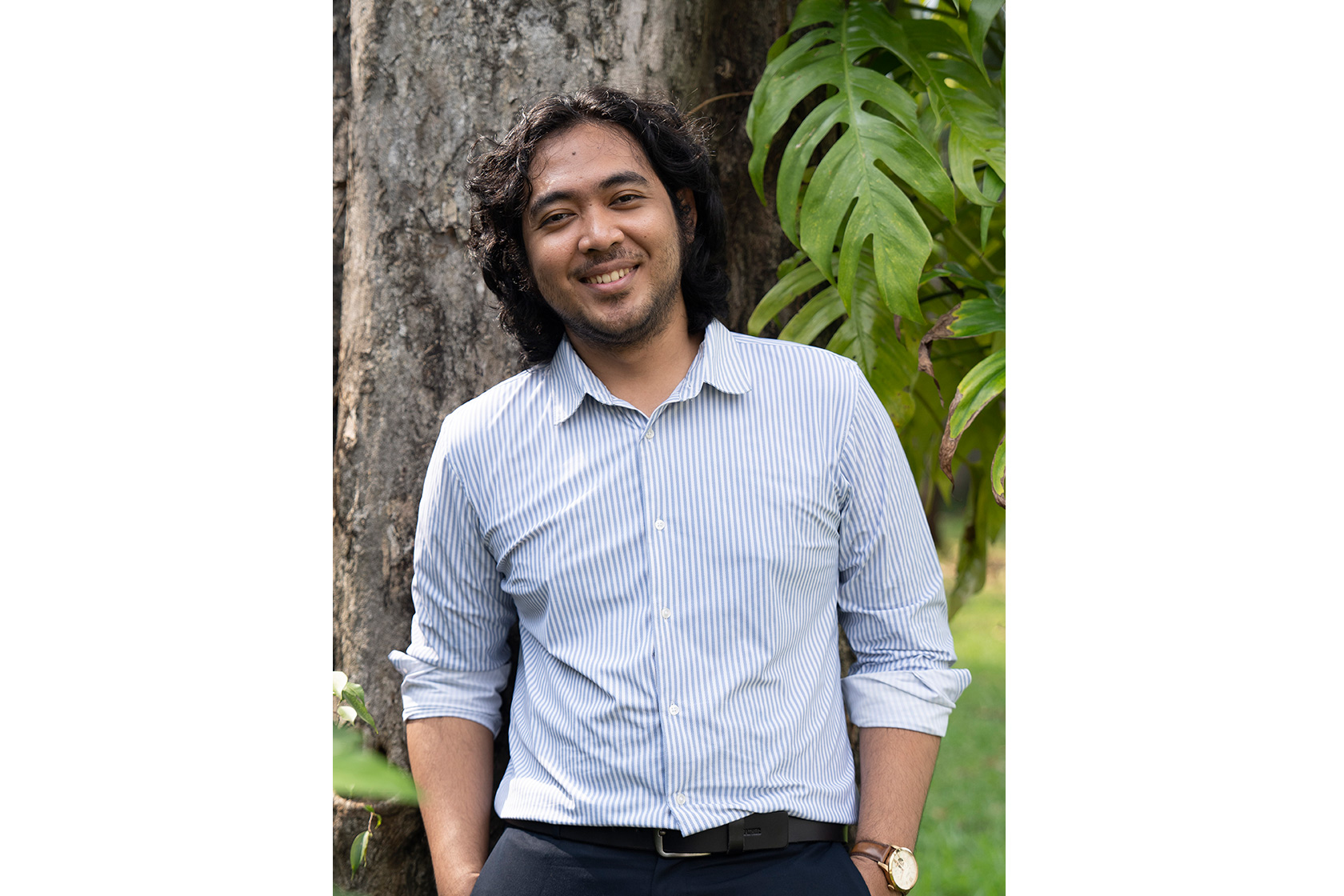 19 Sep 2023
Indra Dwi Prasetyo: From Small City to Overseas Universities in the Quest to Improve Indonesia's Education Quality
Born and raised in a West Kalimantan city that borders Malaysia gave Indra Dwi Prasetyo an early awareness of the stark contrast in the state of education between the two countries. This has become a strong motivation for him to help improve the quality of education in Indonesia through his academic journey and career path in the education sector.
Back in his hometown of Singkawang, he noticed the poor infrastructure of schools in some subdistricts where they were involuntarily surrounded by "nature". The schools still had dirt floors, and wild boars were running around schools. Yet, poverty forced students to be shoeless at school.
"There was this phrase 'sekolah jauh' (faraway schools) because the elementary school in one subdistrict only teaches up to Grade 3. So, beyond that grade, students must go to schools in other areas far away from home," said Indra, 29, who currently works as Director of Sampoerna University's fellowship program.
The situation led him to take up education for his undergraduate major at Tanjungpura University in the province capital of Pontianak. With his friends, Indra also established a foundation to advocate for better school infrastructure for the government and to raise funds to renovate school buildings or provide other facilities.
In 2017, he went to Australia to obtain a masters in education at Monash University under the Indonesian government scholarship scheme of LPDP. This period crystallised the realisation of the huge gap in the education sector between the so-called developing and developed countries.
"Australia is incredibly competitive and merit-based when teaching at universities. The teaching quality is high because you can attract the best people. The teachers are pressured to regularly publish journal articles. Otherwise, you would easily be replaced," Indra said.
He was also impressed by university libraries' expansive access, where students can borrow books from any source.
"Moreover, coming from a small city in Indonesia, I'm in awe of Australia as a melting pot of people from across the globe. This has enabled me to expand my networks, which have brought me friendships and mutual partnerships even years after graduation. About 80-90 per cent of my career has been supported by this professional network," he said.
Education in the Capitalistic World
When he returned to Indonesia, Indra worked in several institutions, including the State Secretariat and Pijar Foundation, which focuses on youth education. However, a nagging feeling inside him said he could do more to contribute to the education sector.
"After years of activism, where I subscribed to socialism and having Paulo Freire as my idol, I realised how extremely challenging it was to achieve the ideals amid the capitalistic world," he said, referring to the Brazilian educator and philosopher who was a leading advocate of critical pedagogy.
Indra decided to take an MBA course at the University of East London to learn how business works. The insights and knowledge he sought have been materialised as an education consulting company called Innergetic. id, where he serves as coach and CEO. It is a business entity that focuses on helping related stakeholders achieve a liberating education system. He also provides pro-bono services to government ministries.
The company aims to equip students with insights on choosing the right university major and the soft skills required after graduation.
"About 80 per cent of students in Indonesia chose the wrong major, which results in a lack of motivation. We are tackling the root cause by holding workshops, seminars, mentoring schools, and providing psychological tests for high school students to find the most suitable major," Indra said.
"For those already at the university, we provide workshops on personal, managerial, and professional skills to survive in the professional world," he added.
Another concern of his is how costly education is, especially in the cities with exorbitant tuition fees for private schools. Indra urged the government to ensure the bare minimum quality of public schools.
"We also need to improve teachers' quality and welfare. Be open for foreigners to teach at Indonesian universities. Many countries are open to this option, which has created more competition and knowledge transfer. When competition increases, meritocracy does too," Indra said.
Demographic bonus
Indra has been collaborating and delivering youth project management and activism in other countries, including Malaysia, Singapore, Cambodia, Japan, South Korea, and Australia. He was awarded the Most Outstanding Youth 2022 by the Indonesian Minister of Youth and Sports, who appointed him as a delegation member of the 27th United Nations Climate Change Conference, more commonly referred to as COP27, which was held in 2022 in Egypt.
Last year, Indra was also the co-chair of Y20, an official consultation forum for youth from all G20 member countries to dialogue with each other. The forum provided a communique comprising hope, suggestions, and input from young people on various issues.
"We've been glorifying the demographic bonus (the high number of productive age population), but it would not mean much if we don't properly represent youth at business, academic, and government levels. Young people should not be an object, but their voices must be heard and accommodated," Indra said.
"This is why I have been focusing on youth activities, building partnerships so that Indonesian youth cannot only partner with fellow Indonesians but also those from other countries," he said.
Apart from youth activism, Indra also promotes public-private collaborations to help create public policies that are more effective, cost-efficient, and impactful through his position at Sampoerna University. Working with the School of Government and Public Policy (SGPP) and Blue Ocean Global Network, the University just launched the Blue Ocean Strategy Fellowship, which engages one participant for one year to work on public issues.
"The first fellow is West Java Governor Ridwan Kamil, who focuses on village modernisation. We work with him on technology implementation, private sector involvement, and youth collaboration," Indra said.
Amid his long list of work, Indra has a long-term goal of creating an independent school that can accommodate students whose expression and intelligence have not been properly recognised by most schools.
"Indonesia has seen many talents go to waste because such students are stigmatised as stupid. At the same time, their strength and expressions are different. We always judge students based on their writing skills, but often they are more expressive with drawing, painting, or sports," he said.
"Learning is a holistic thing. We should be able to accommodate other academic expressions," he asserted.
Share this article on:
Related Article

Back to Top