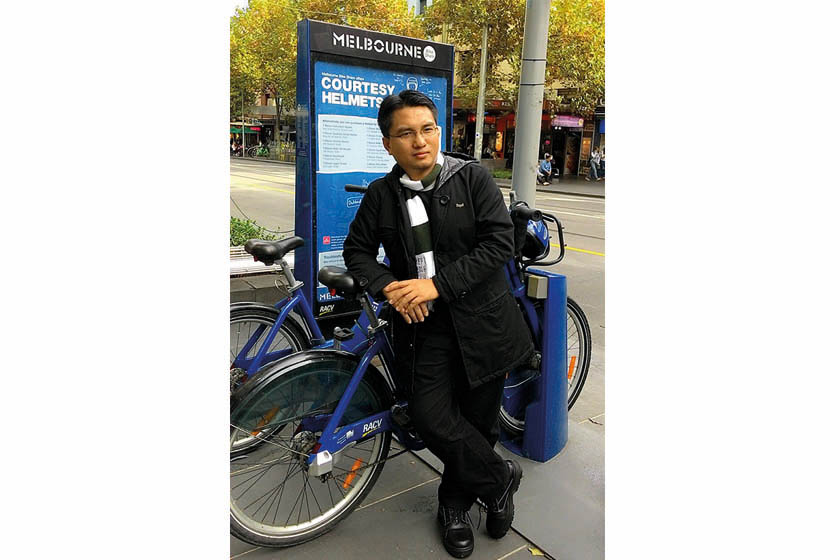 24 Jul 2017
Scholar Yanuardi Syukur Reflects on Peace and Multiculturalism in Australia
Prolific writer and young Muslim scholar Yanuardi Syukur experienced first-hand the devastation caused by a sectarian conflict pitting Muslims against Christians in the Maluku islands at the turn of the century.
He was 17 when the deadly fighting spread to his hometown of Tobelo in North Maluku from the island of Ambon, the capital of Maluku province, in 1999.
"What I learned from that experience is that we as citizens must not fall for rumours intended to create divisions," he said. "We should trust each other and communicate with each other in this multicultural country."
Today, 35-year-old Yanuardi is a lecturer at the state-run Khairun University in North Maluku province, while pursuing a doctorate degree in anthropology at the University of Indonesia in Depok.
While not poring over books as part of his PhD research, Yanuardi is busy writing his own.
To date, he has written and contributed to 60 books, with themes ranging from religion to poetry.
His latest book, published by Mizan, recounts his experience visiting three Australian cities – Melbourne, Canberra and Sydney -- as a participant of the Australia-Indonesia Muslim Exchange Program (MEP).
He also contributed to a book titled "Hidup Damai di Negeri Multikultur (Living Peacefully in a Multicultural Country)," a collection of essays written by the MEP alumni.
Yanuardi said the experience of visiting Australia proved to be an eye-opener.
"My preconception about Australia was that it was a Christian country and a monolithic society," he said.
"But it turned out to be a multicultural country, with a vibrant Islamic community and Islamic centres."
In Australia, he also had an opportunity to meet with members of the Australian Muslim community, academics, officials as well as representatives of the Jewish community.
"The discussions broadened my horizons," he said. "One of the things that struck me during my encounters with various people in Australia – scholars, politicians officials and Muslim figures – was their openness," he said.
"Despite my village upbringing and my limited English, I felt more confidence and we learned so much from each other."
During a meeting with representatives of the Jewish community, the issue of the Israeli-Palestinian conflict was raised.
"We talked about the root cause of the conflict and possible solutions," he said. "It's not easy because both sides have little desire to compromise, but I agree with my Jewish interlocutor that the two-state solution is the most viable one. An alternative is that they will fight each other until one group or the other is terminated."
Yanuardi maintains contact with the Australians through Facebook and email and exchanges insights on religious and political developments both in Australia and Indonesia.
He also takes pleasure in coaching aspiring writers and helping them have their own books published.
"When I write a book, I don't think about the money," he said. "Sometimes the money I spent on research and reading materials was more than the proceeds from the book's sales.
"Maybe because I studied in a pesantren (Islamic boarding school), I consider writing to be a part of dawa (Islamic calling).
"The Prophet (Muhammad) said when you die, the only things that last are good deeds you have done and knowledge that benefits others.
"If we write well and have good intentions, God willing it will be of benefit to others."
Yanuardi, whose doctoral research is about Islamic radicalism, aspires to be a pioneer in Islamic anthropology in Indonesia.
His role model is noted Pakistani scholar and author Akbar S. Ahmed, who was named a 2015 Global Thought Leader by The World Post and the Gottlieb Duttweiler Institute.
"I think in Indonesia there are still few scholars who combine Islamic studies with Western scholarship," he said.
"My goal is for my scholarly work to be published in prestigious international journals."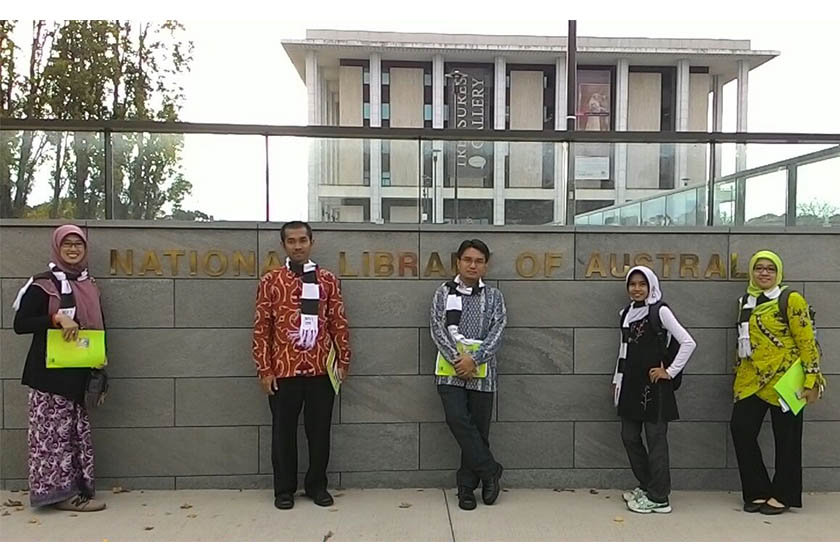 Share this article on:
Related Article

Back to Top