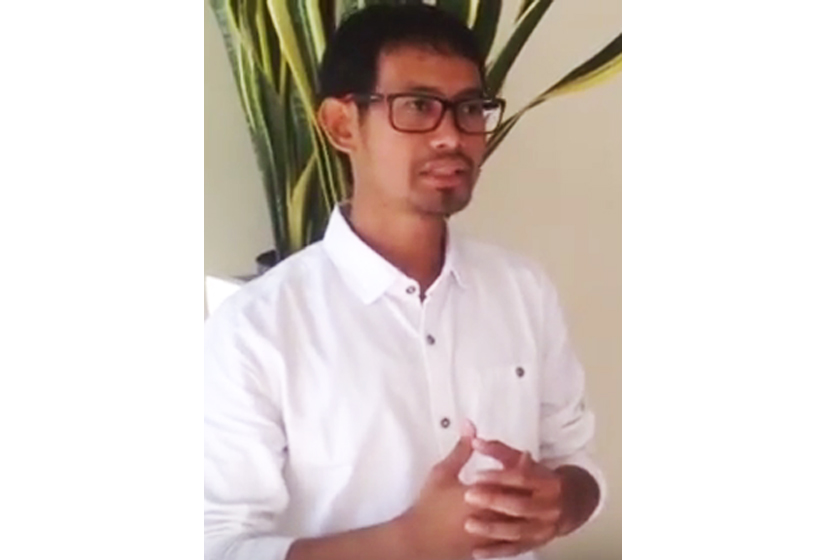 25 Oct 2017
A Startup Giving Overseas Study Dreams a Head-start
Budy Sugandi is an entrepreneur in educational technology and owner of a startup company called Klikcoaching. While studying overseas, his brother told him not to return to Indonesia due to the economic conditions and as jobs were scarce.
His reaction was simple and direct: "I am coming home not to look for jobs, but to create jobs." That was the moment that drove him to start Klikcoaching.
The startup provides online mentoring as preparation for overseas study. The mentors are college students or alumni from universities in destination countries and the mentoring focuses on the student's passions.
Klikcoaching now has more than 25 mentors from countries such as the United States, the United Kingdom, Turkey, Malaysia, the Czech Republic, Germany, Netherlands, South Korea, Tunisia, France, Mexico, Serbia, Italy, Canada, Australia, Russia and Finland.
The main factors that drove Budy to provide a mentoring platform were high interest from Indonesian students to study abroad and the availability of scholarships offered by private and government institutions, such as those from the Finance Ministry and the Religious Affairs Ministry.
"One thing that is still difficult to find today is an institution that consistently helps students get accepted at their desired universities overseas," said Budy, who also writes books and fills his days as a lecturer at a private university in Jakarta.
"Klikcoaching wants to give them professional and affordable online mentoring. Klikcoaching's tagline says it all: Choose your mentor based on your destination country."
A mentor once told him about a student who wanted to apply for scholarship, but lacked English skill and achievement. This prompted Klikcoaching to provide other services and classes, such as grammar, speaking with native English speakers, and translation.
Budy, who admires Elon Musk and Bill Gates, believes that what he does is important for community development.
"No one ever doubts Indonesia's rich natural resources, but that is not the case for our human resources." he said.
"Living in a global era and being part of ASEAN Economic Community, where there are no more geographical barriers between countries, should encourage us to move forward. In 2030, there will be an increasing number of people of productive age in Indonesia, so Klikcoaching is here to help improve human resource quality."
Budy has received several awards, for his work both in education and business. He was chosen as one of 24 Indonesian innovators to join a short-term award from Australia Awards in Indonesia (AAI) in four cities in Australia - Brisbane, Adelaide, Sydney and Canberra. The two-week short course "Taking Business to the Next Level - A course for leaders, entrepreneurs and innovators of technology enabled start-ups" was run the Queensland University of Technology last year.
"Reading books and meeting fellow CEO friends can help you regain spirit to work," he said of his work ethic.
"Never depend on someone else or the country and keep working hard! Depending on others or the country will make us passive human beings, but working will make us active, developed, and productive human beings."
Realising how Klikcoaching can help students in achieving their dreams, Budy is determined to continue providing mentoring. He said it was a blessing to see students successfully getting into the university of their dreams, and it would be remarkable if more Indonesians could study overseas and practice what they have learned to create change in Indonesia.
Klikcoaching uses Google Hangout as the video platform for its mentoring program, enabling students to study everywhere and real time. But poor internet connection, particularly in regions, can cause problems. The startup is seeking investors to develop the program, including adding an IT team. Budy plans to continuously develop Klikcoaching so it can be used by a wide range of people. He also aims to open schools that have global competitiveness, starting from elementary school to university.
This story is an edited version of an article that first appeared on an online news site Bernas.id.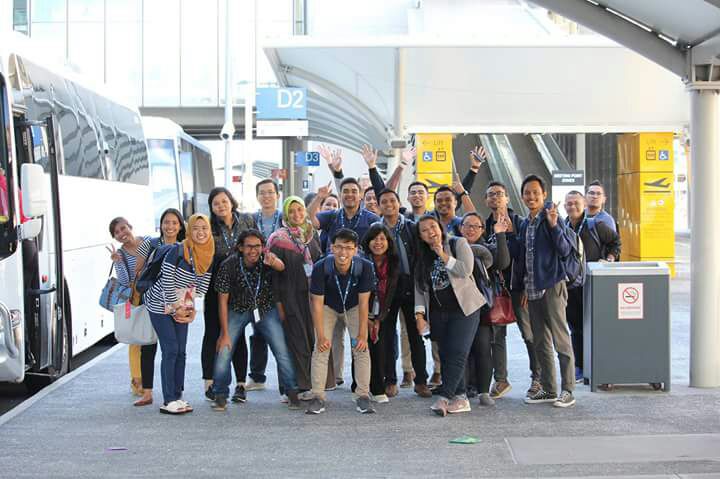 Share this article on:
Related Article

Back to Top