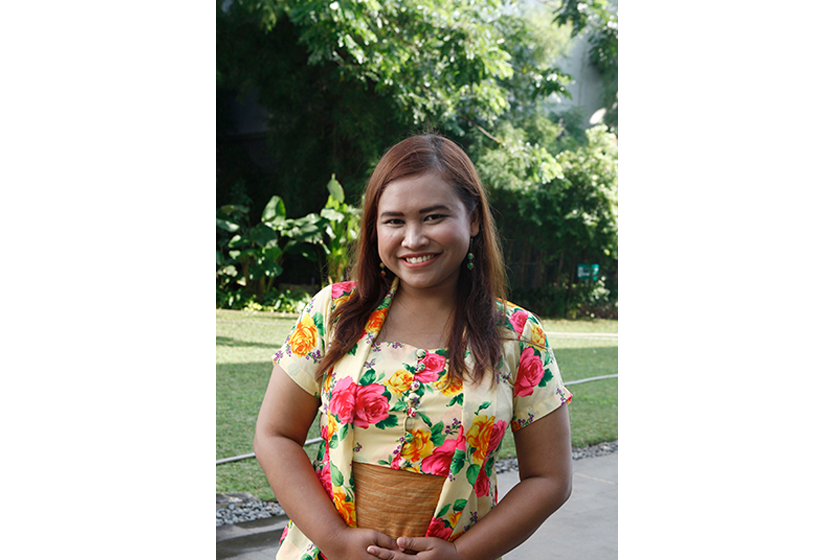 03 Oct 2018
Peacepreneurship: Promoting peace and social harmony through youth social enterprise in Lombok
Project Leader: Ms. Kristi Praptiwi
University of Origin: University of Melbourne
Collaborating Organisations: LBH APIK NTB (Lembaga Bantuan Hukum Asosiasi Perempuan Indonesia untuk Keadilan), AKAPELA NTB (Aliansi Kerukunan Antar-Pemuda Lintas Agama / a youth group facilitated by LBH APIK NTB which promotes peace and countering violence extremism)
Project Locations : Nusa Tenggara Barat
Activity Type : Capacity building, mentoring or coaching
Sector : Small and medium enterprise development Development studies, Education and training, Human resources development Transnational crime prevention, Women and Gender Studies
Project Rationale:
In the past two decades, numerous events linked to terrorism and radicalisation in Indonesia. Interfaith conflicts, bomb attacks, people travelling overseas to join radical groups, and black campaigns using religion-related issues during national/regional elections often become main headlines since early 2000s. Nowadays, the situations are not even better; people easily judge each other and post religion-related hoaxes in the social media, which may lead to discriminations, conflicts, and violence.
Specifically in NTB, the latest survey conducted by PPIM UIN Jakarta and Convey Indonesia shows most of the youth tends to be intolerant towards people from minority backgrounds. On the other side, according to BPS, unemployment rate in NTB is gradually increasing, which may lead to intolerant actions and religious radicalisation.
Project Description:
The project will combine economic empowerment (social entrepreneurship) and peacebuilding (CVE campaign) for young people. We prefer to call it "peacepreneurship". It mainly aims to increase the skills and knowledge of the members of AKAPELA (Aliansi Kerukunan Pemuda Lintas Agama) youth group in both fields, therefore they can conduct CVE campaigns in creative ways, and simultaneously increase their income and reduce unemployment rate. It also will bring young people from different religious backgrounds to work and solve the problem together as a team.
The project will have 3 steps. First, it will build the capacity of young people through a series of training and mentoring. Second, it will encourage young people to market their products and broaden their campaign messages through networking with stakeholders (local government, private sector, and schools) and participating at exhibitions/events. Third, it will foster the peacepreneurship's knowledge and idea through sharing sessions at selected high schools.
The main beneficiaries of the project are AKAPELA's members. AKAPELA is a youth group under LBH APIK NTB, founded in 2013. Until now, the group has conducted a series of CVE and social harmony campaigns at some villages and schools in Lombok. They recently initiate "Koperasi Hijau", a social enterprise embryo which encourages young people from interfaith communities to grow organic vegetables and fruits. In the future, they want to sell the crops and create culinary innovation through "Koperasi Hijau", so the members can increase their income and fund their campaign activities. The project will focus on the development of "Koperasi Hijau" as economic empowerment and peacebuilding tool within the young people.
Project Beneficiaries:
40 selected young people/members of AKAPELA (Aliansi Kerukunan Pemuda Lintas Agama) youth group (60% young women, 40% young men)
Priority Development Area:
Economic institutions and infrastructure
Links with Australia:
Oxfam Australia through Oxfam in Indonesia
Share this article on:
Related Article

Back to Top