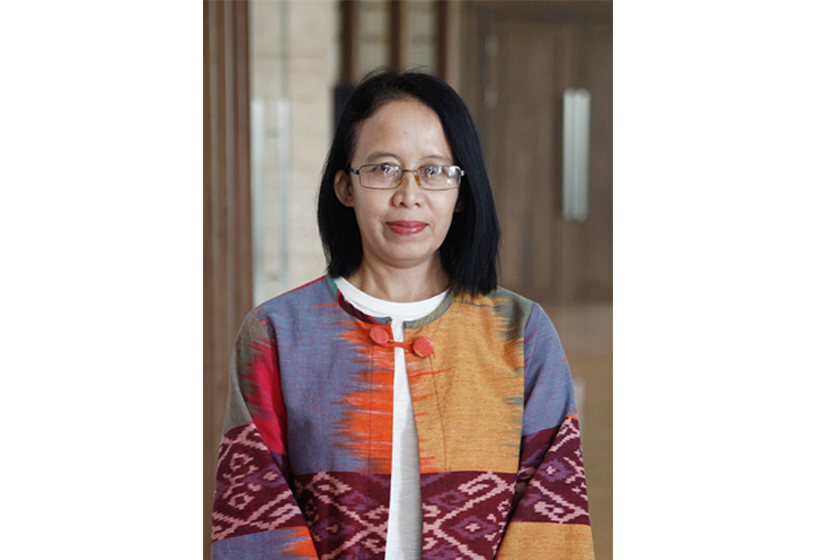 08 Oct 2018
Community development activities to improve broiler rearing management in East Baumata Village, East Nusa Tenggara Province.
Project Leader: Mrs. N.G.A MULYANTINI, S.S.
University of Origin: The University of Queensland
Collaborating Organisations: Oliftata Farmer Group
Project Locations : Nusa Tenggara Timur
Activity Type : Community development activities
Sector : Animal husbandry Education and training
Project Rationale:
The project is important because the project can improve the welfare and livelihoods of people living in rural area. Despite its importance, rural poultry has received little attention in terms of improving its management, and productivity. Several constraints such as Newcastle disease outbreaks, predation, poor housing, and chickens feeding were identified in earlier studies. Also, the women farmer have lack of knowledge to cook a variety of chicken meat. Therefore, there is a need to improve rearing chicken village, and to share knowledge about chicken processing.
Project Description:
The main objective of the study is to establish the community services programs in improving the performance and production of broiler chicken in the East Baumata village, East Nusa Tenggara Province. The farmers group has 30 members. 70% of women in that group live under poverty.
They work to increase their family income and supporting their children. In that village chickens are raised using traditional system. The birds are left to scavenge in the backyard, and are provided with limited facilities such as a simple cage, a small amount of food scraps, and no diseases prevention program. Rearing of local chickens faced various problems relating to social, financial and management system.
Therefore, there is a need to improve the management system of rearing chickens village. Small-scale intensive chickens rearing system is one of the methods in reducing various problems and improving performance and production of chicken village in Baumata. The project aims to produce 300 broilers per cycle, and sold to traditional market and to the individual buyers. Each cycle should be 5-6 weeks depending on the weight of the chickens.
The number of production cycles is estimated to be 3 times during the project taking into account the disinfection period of 14 days before putting new chicks. The programs involved will be : training, workshop, demonstration and application programs. The project is expected to solve this problem by increasing flock sizes; improving productivity through selection and evaluation; reducing mortality; and improving feeding management system, housing management system, and diseases prevention management system. Besides that, teach the women farmers to cook variety kind of chicken meat product.
Project Beneficiaries:
The project will train 30 member of women household group in poultry management system. In these case, the direct beneficiaries are 15 woman household in Baumata village
Priority Development Area:
Economic institutions and infrastructure
Links with Australia:
-
Share this article on:
Related Article

Back to Top