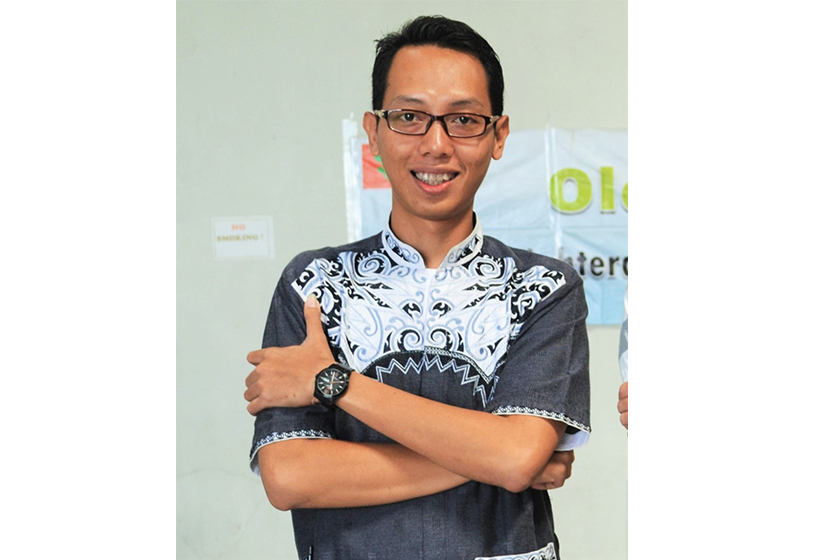 25 Sep 2019
Coffee certification: Increasing the livelihood of coffee growers
No matter which country you're from, many of us enjoy a cup of coffee in the morning or when having a chat with friends at a café. With Indonesia being the world's fourth largest coffee producer, ensuring the coffee beans meet the standard of quality is key to participate in an ever-growing international market.
Sustainable Development Services (SDS) Indonesia is one of the few companies in Indonesia that provides certification services and traceability required for exporting coffee beans—among other agricultural products such as cacao, tea, palm sugar and nutmeg—to international customers across Europe, Japan and the United States.
"In fact, SDS Indonesia audits the largest amount of coffee beans in Southeast Asia procured by Starbucks," said Muhammad Rif'an Rahmatulloh, Network Manager at SDS Indonesia and alumnus of the Australian Government funded Australia Awards "Agriculture: Productivity, Networks and Globalisation for Dry Land Farming 2" short course held at the University of Queensland in 2017.
"Standards verification and certification of coffee beans that Starbucks imports from Indonesia, Timor Leste and Papua New Guinea are most likely verified by SDS Indonesia," added Rif'an, who is responsible for coordinating the firm's services among coffee growers and suppliers and international coffee buyers and distributors.
"These three countries make up 70% of arabica produced in Southeast Asia, with 60% being produced in Indonesia. In 2018, Starbucks procured approximately 50 thousand tons of Indonesian arabica—around 28-30% of the Indonesian arabica production," Rif'an elaborated.
Starbucks' stringent standards cover the whole supply chain, from growers, pickers, to warehouse and exporters and encompasses work conditions, environmental aspects, traceability and agricultural practices.
During Rif'an's short course experience, he not only built his network and gained knowledge on information technology, he also learned valuable insight on dry land farming. "We had prior knowledge, but none of it was formal," Rif'an said.
"We learned how to care for the soil in dry land farming, which fertiliser to use, and which plants can help convert the nitrogen in the air into the soil, helping reduce overuse of nitrogen fertiliser, which can cause it to leach into water."
Rif'an passed the knowledge to the exporters, who buys from farmers that are widely dispersed geographically and are using different farming methods. This in turn helped them raise the quality of their coffee beans to meet certification standards of big coffee distributors and supply chains.
SDS Indonesia currently verifies and provides certification according to Starbucks standards for arabica coffee from Aceh (Gayo variety), North Sumatera (Sidikalang, Samosir, Karo, Berastagi, Simalungung, among other varieties), Toraja, West Java (Java Preanger/Priangan variety), Timor Leste and Papua New Guinea.
Aceh Gayo beans are of particular interest. Aceh Gayo is highly sought after due to its high cupping score, a scale used in the industry to measure the taste and aroma of coffee. The above world market price this brings has led some exporters to claim their coffee is of Aceh Gayo origin.
"When tested, however, these claims would be proven to be false. If nothing is done, this could lead to loss of trust among buyers and eventually a decrease in price," Rif'an explained.
"Indonesia has the largest Aceh Gayo coffee plantation in Southeast Asia at Bener Meriah and Central Aceh Regencies at more than 90,000 hectares with tens of thousands of tons of yield per annum. The cost of losing market trust is high. Certification and traceability are key," Rif'an said.
While in Australia, Rif'an learned about a business incubation and start-up program at the University of Queensland. He observed a strong institutional partnership between university-based research institutions, business incubators and start-up facilitators, and the private sector in Australia. This convinced him that similar institutional partnerships were needed in Indonesia to facilitate agribusiness start-ups adopting technology, know-how and research generated by Indonesian universities and research institutions.
The Gayo Coffee Protection Community (Masyarakat Perlindungan Kopi Gayo), a geographic indicator association of Gayo coffee, is currently working with SDS Indonesia on a traceability and quality assurance system to protect Gayo coffee beans.
"We are exploring an Android based system to integrate sellers via an app to track the origin and quantity to lessen the chance of fraud," Rif'an said. Previously, SDS Indonesia has also often collaborated with the Indonesian Centre for Coffee and Cacao Research.
SDS Indonesia is also exploring providing training modules for farmers. "While we have provided input to the farmers via our clients, the exporters, we want to directly reach the farmers themselves as well," Rif'an explained.
"This would open up opportunities for farmers who are looking to get their agricultural product certified and increase their livelihood."
Photos courtesy of Muhammad Rif'an Rahmatulloh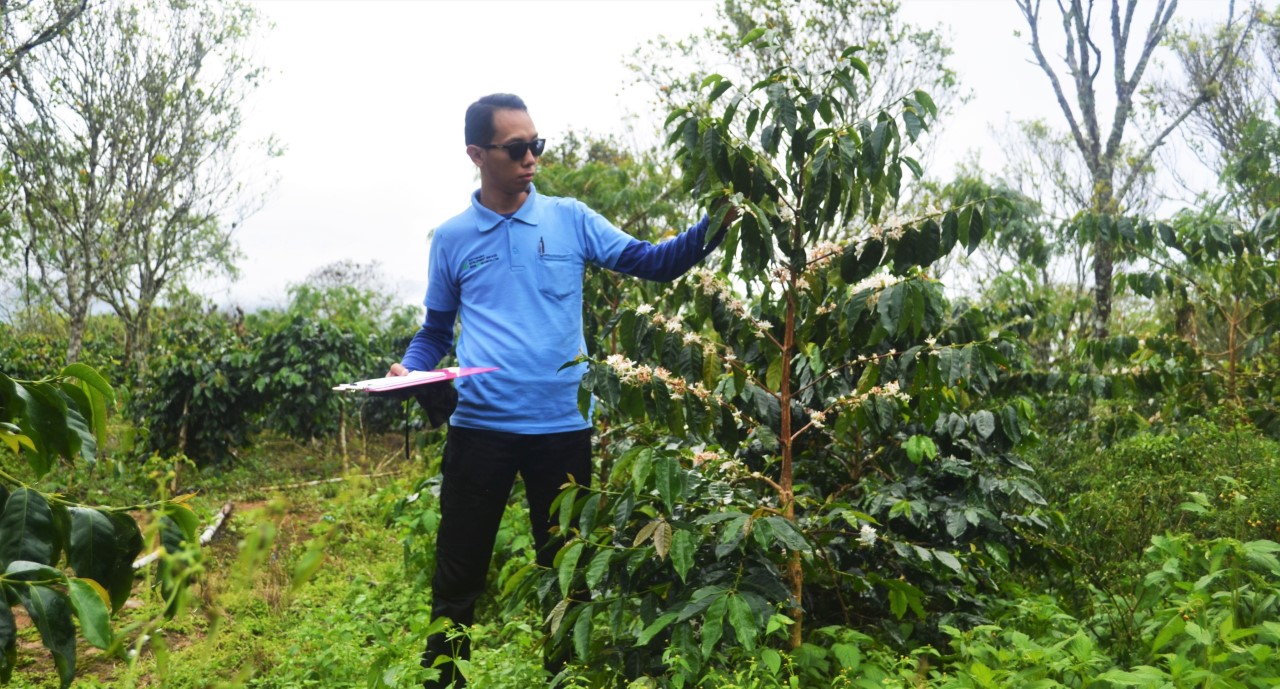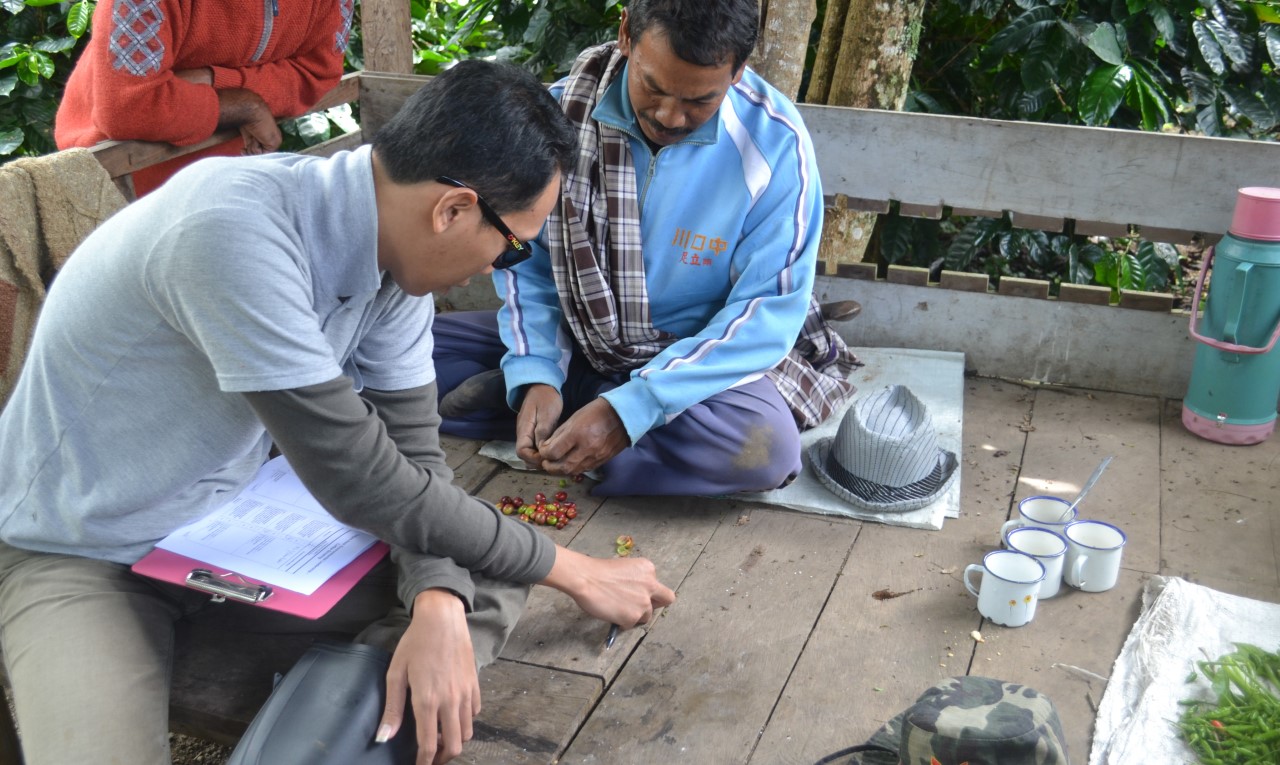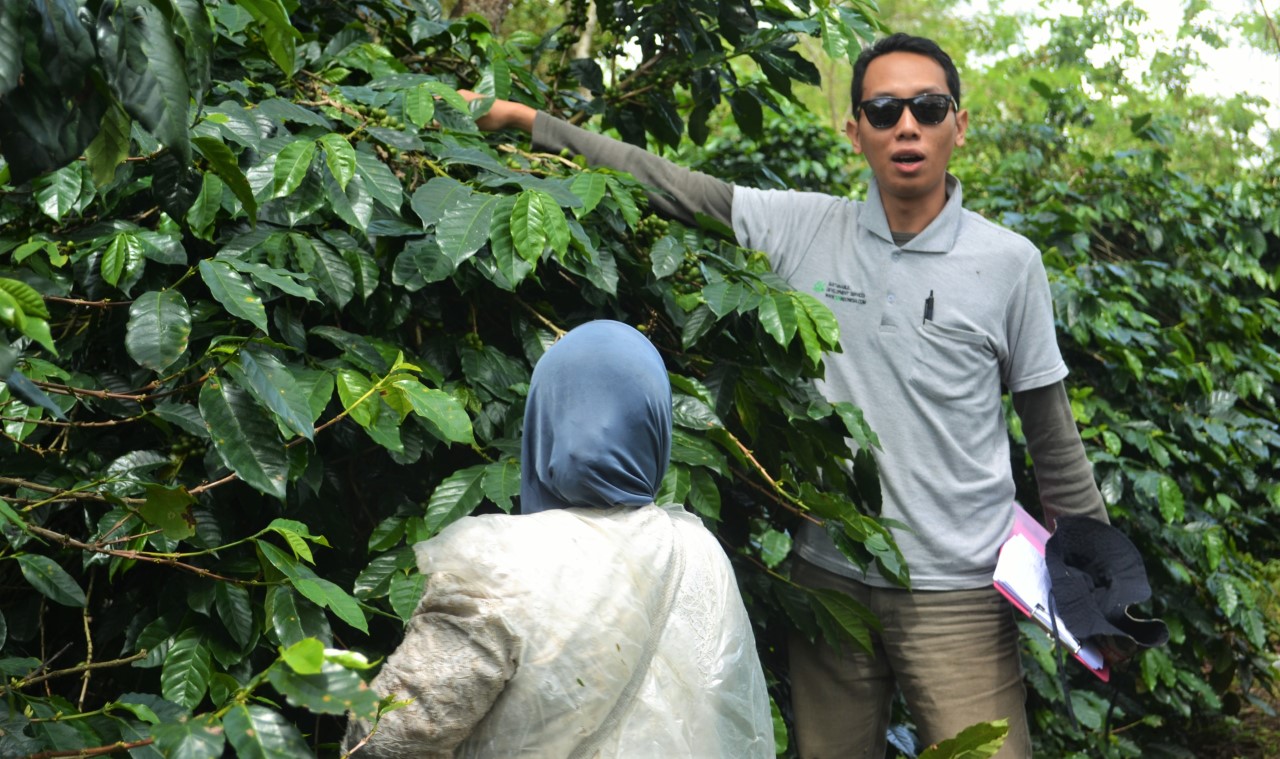 Share this article on:
Related Article

Back to Top