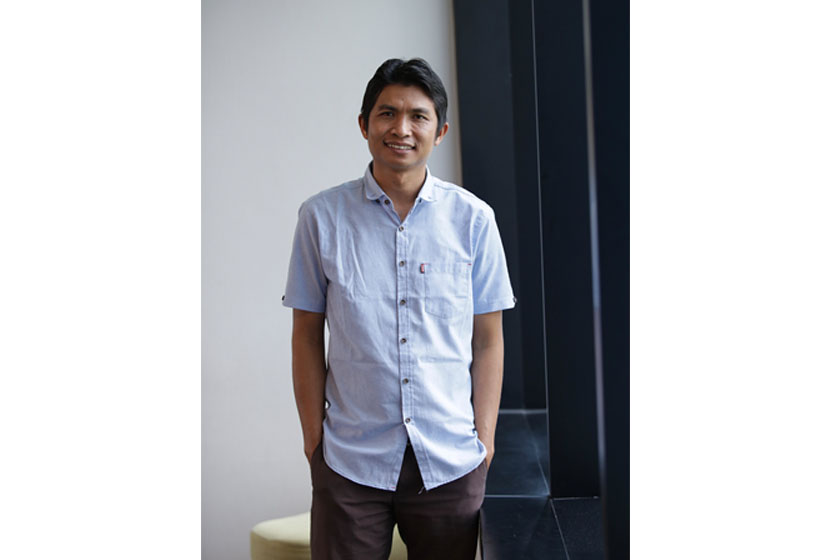 11 Oct 2019
Women farmers improving the livelihoods of hundreds through cattle feed
In East Lombok, West Nusa Tenggara, fifteen women livestock farmers are inspiring more than a hundred of their fellow villagers to improve their livelihoods, thanks to a complete cattle feed program run by Sentra Peternakan Rakyat Ridho Ilahi (Ridho Ilahi People's Farm Centre, or SPR Ridho Ilahi), with funding from the Australian Government through the Alumni Grant Scheme. Complete cattle feed is a feed formula composed of various feed components that fulfils the complete nutritional needs of cattle.
SPR Ridho Ilahi is a social institution founded in 2016 by a group of cattle farmers who shared the same vision and mission to establish social entrepreneurship in the form of a farmers' cooperative. In 2017, SPR Ridho Ilahi was deemed one of three best farm centres out of 50 across the nation and was selected as a pilot project by the Directorate General of Livestock and Animal Health Services under the Ministry of Agriculture. The cooperative is currently 612 members strong, with more than 7.5% women.
SPR Ridho Ilahi's manager, Tarmizi, was inspired to create a complete cattle feed program after participating in the "Animal Husbandry and Cattle Production" short course ran by the University of New England, funded by the Australian Government through the Australia Awards Scholarships program.
He implemented the feed management principles he learnt in Australia and came up with a feed composition that uses readily available local ingredients, including agricultural waste. Tarmizi tested the complete feed on his calves and found it helped fatten them quickly and shared the formula with some of the members of SPR Ridho Ilahi under his guidance.
"I then thought of how in West Nusa Tenggara's patriarchal society, the women do not get as many chances to participate in trainings or seminars compared to the men. I wanted to provide the same opportunity for the women," Tarmizi said.
Using funds from the Alumni Grant Scheme, he formed a women's farmer group consisting of 15 members, with the intention of teaching them how to prepare complete feed for their cattle.
"It takes an average of one year of fattening before a cattle can be sold if it is fed only grass. By using the complete feed, a cattle can be readily sold within three to six months at a better price due to its heftier weight," Tarmizi explained.
In fact, within 1.5 months, the women were able to fatten their cattle enough in time for Eid al-Adha, the Islamic Festival of Sacrifice, and to sell their cattle at a higher price.
The faster turnaround and added income mean that households could potentially increase the number of cattle they own over time. According to Tarmizi, villagers in East Lombok currently own two to three head of cattle on average per household, far below the ideal six or seven to make a sustainable living.
The time the farmers saved from not having to gather grass for cattle feed also meant they could allocate their time to focus on agriculture farming or other potential sources of income.
"Other farmers also benefited from the program as they were able to earn additional income selling their agricultural waste such as corn husks, rice brans, and peanut shells—something that would have previously cost them money to properly dispose of," Tarmizi said.
Cattle farmers who weren't yet able to afford buying the components that make up the complete feed were able to obtain them free of charge by helping their fellow farmers harvest.
"The women's farmer group is also looking into selling the complete feed to other farmers, which will help them earn more and help others raise the quality of their own beef and increase their livelihoods as well," Tarmizi added.
Success of the feed spread through word of mouth, and soon the women's friends, husbands and neighbours joined the trainings. There are now 27 women and 122 men across four villages who incorporate complete cattle feed into their farming routine.
In coordinating the program, SPR Ridho Ilahi collaborated with the Indonesian Institute of Science (LIPI), and the Consortium for Large Ruminant Research Partners of both Universitas Mataram and the Australian Centre for International Agricultural Research (ACIAR), with each institution providing experts as speakers at the trainings.
"LIPI also made the suggestion to add microorganisms into the feed, while ACIAR through their Indobeef project, which aims to increase the quality of Indonesian beef, suggested adding protein supplements," Tarmizi elaborated.
The regional government, too, are very supportive of the endeavour. At the recent West Nusa Tenggara NTB Expo on cattle feed products, the Regent of East Lombok asked SPR Ridho Ilahi to provide cattle feed training for other villages.
"I believe that it is the women's willingness to share their experience and newfound knowledge that contributed to the growth of the program," Tarmizi smiled.

Photos courtesy of Tarmizi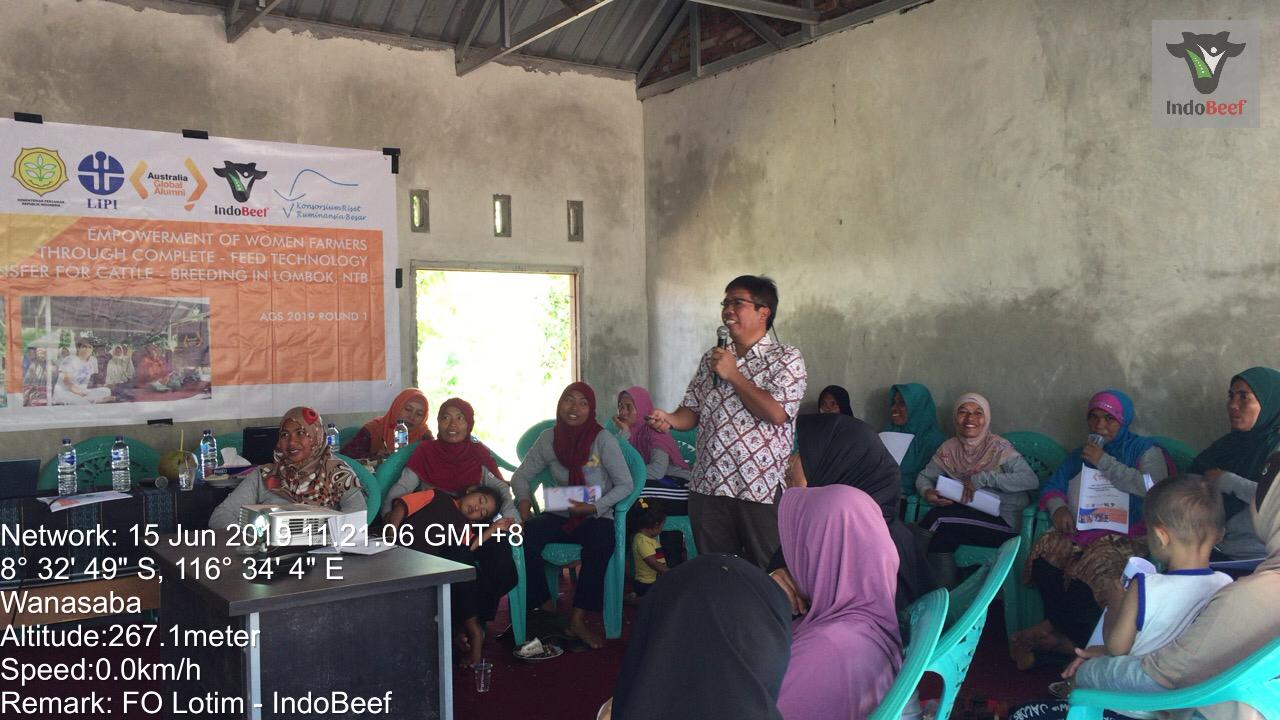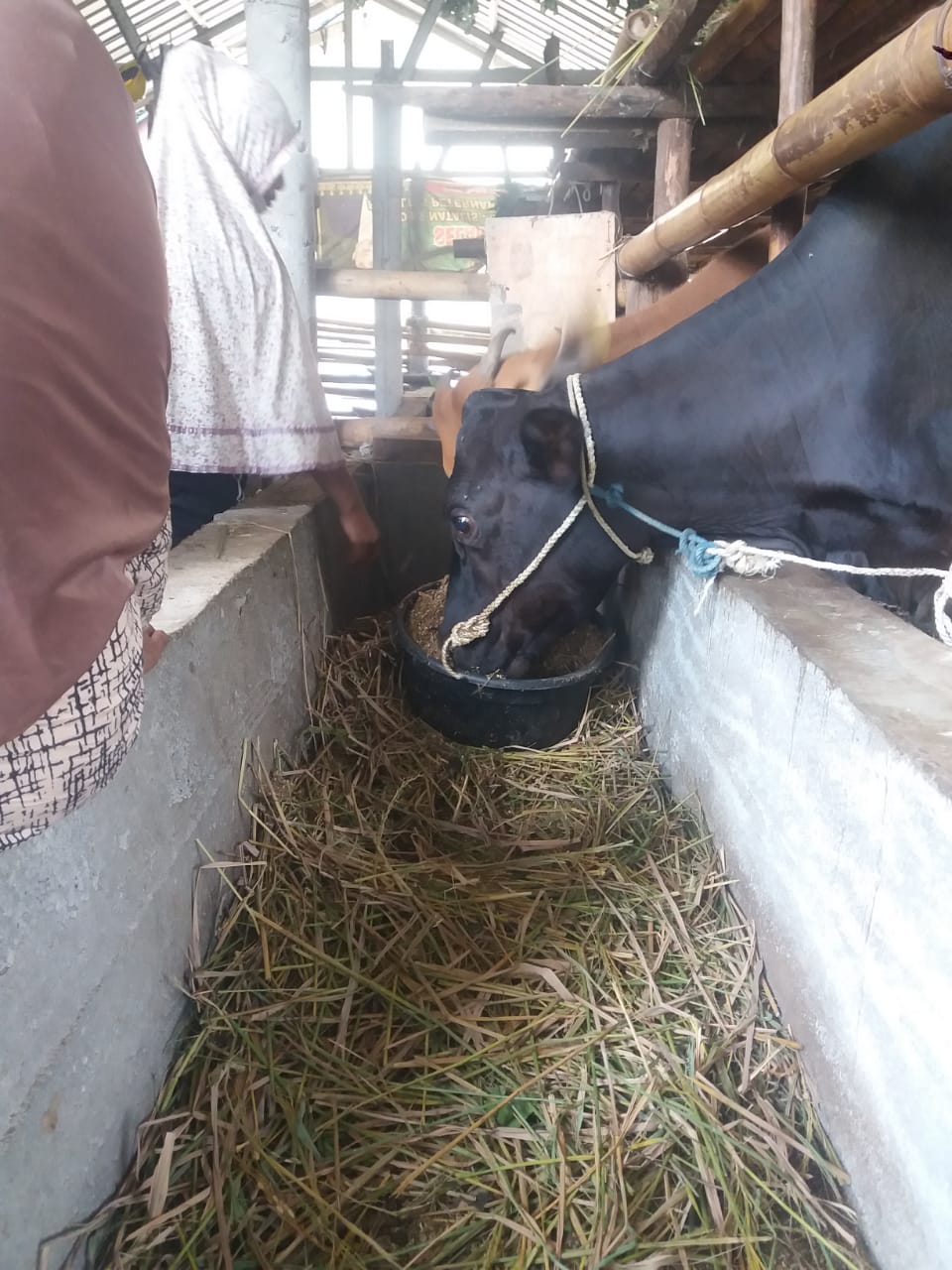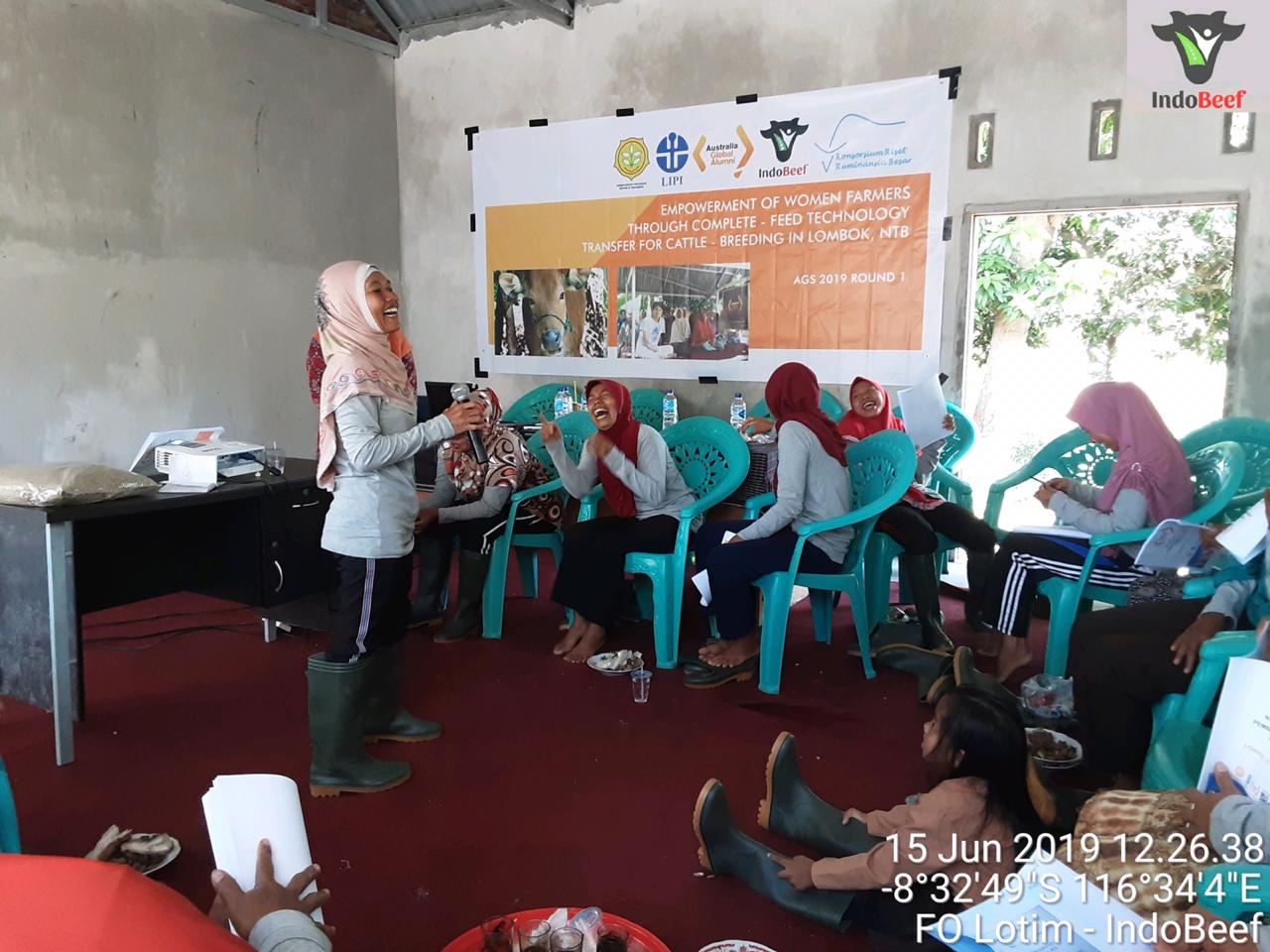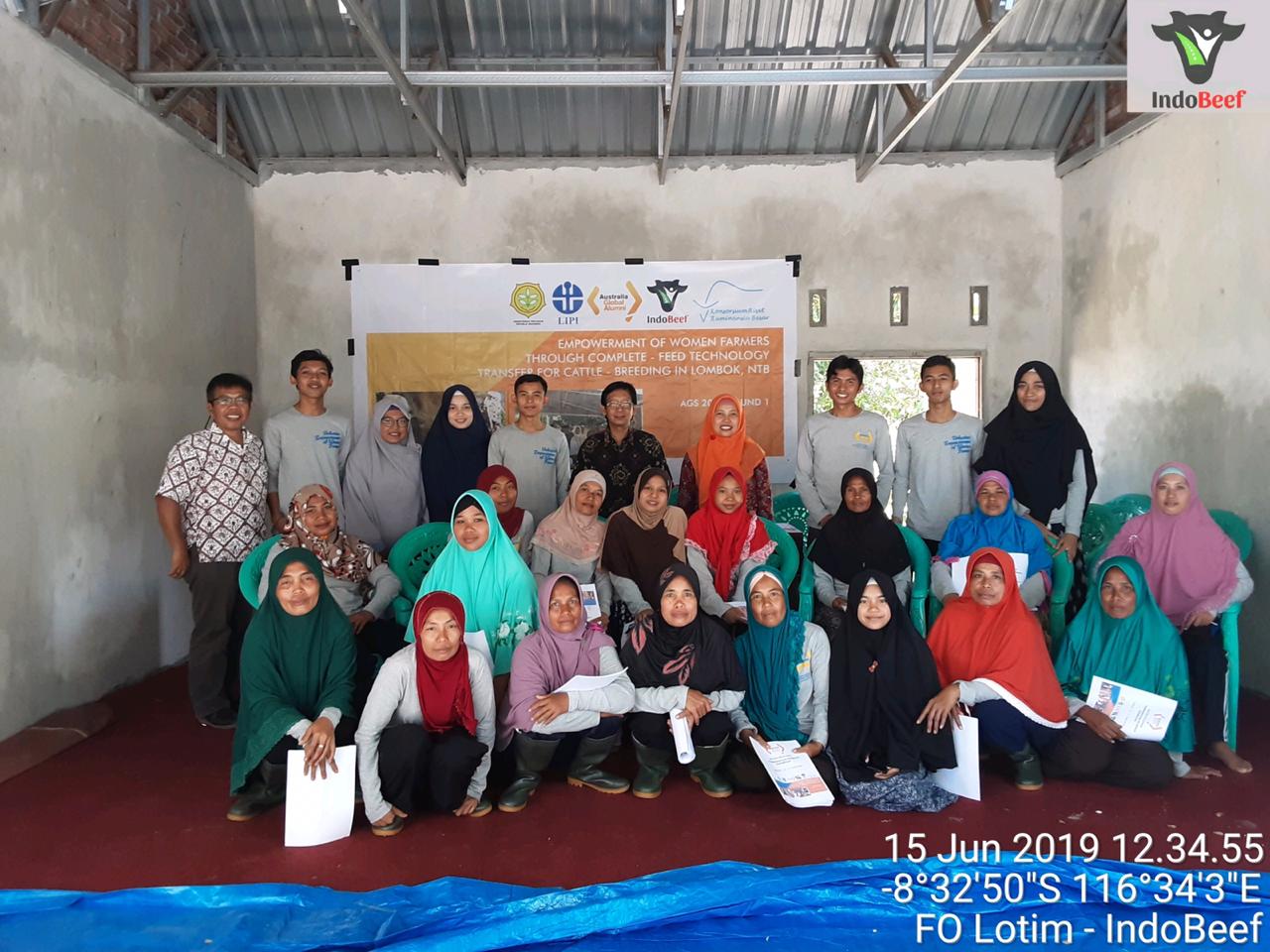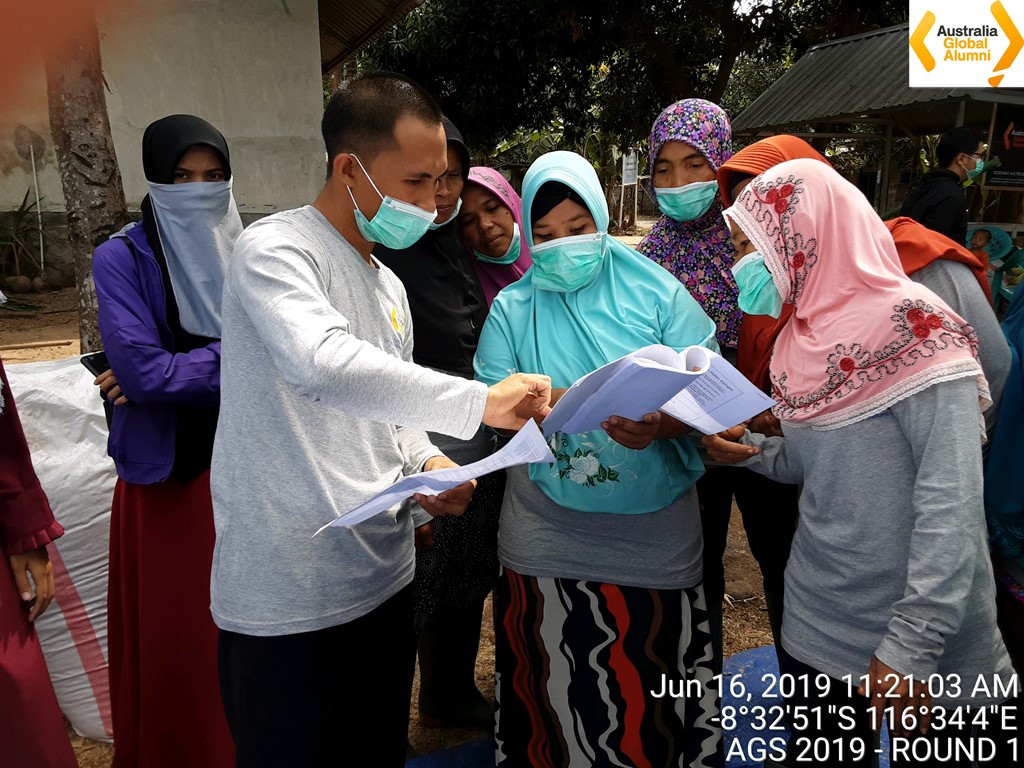 Share this article on:
Related Article

Back to Top