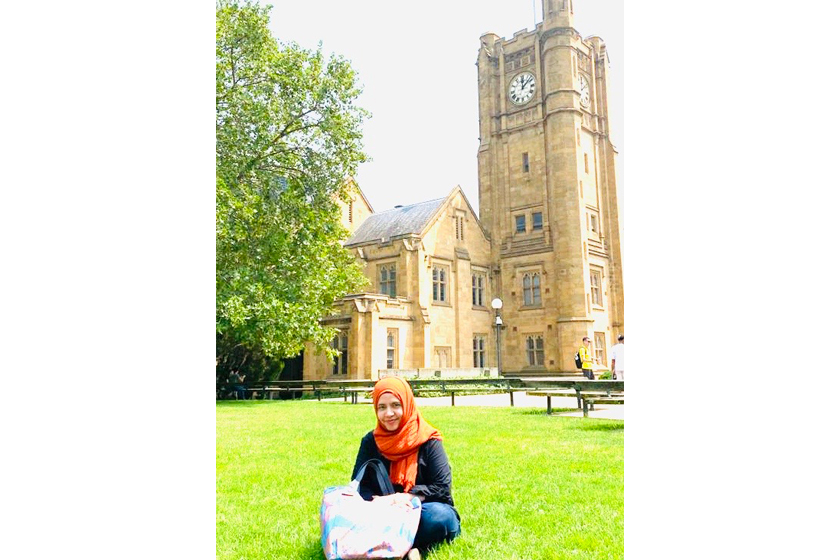 20 Sep 2020
#ISO Story from Brunswick
Written by Ria Arief, an Australia Awards scholar.
Looking back, I never imagined that I would be where I am now, sitting in cosy coffee shops, drinking the best coffee in one of the coolest suburbs in Melbourne while finishing my 5000-word essays.
Two years ago, I received the good news from Australia Awards in Indonesia regarding the outcome of my scholarship application. I was so content and happy, but I was equally nervous at the same time, because moving to a new country is not easy, and this was my first time leaving the nest. I am no longer able to turn to the comforts of my home and family as I used to. So starting a new chapter, albeit temporary, in a different country was daunting. But the feeling was quickly overcome as I was so ready for the new experiences and challenges ahead in Australia.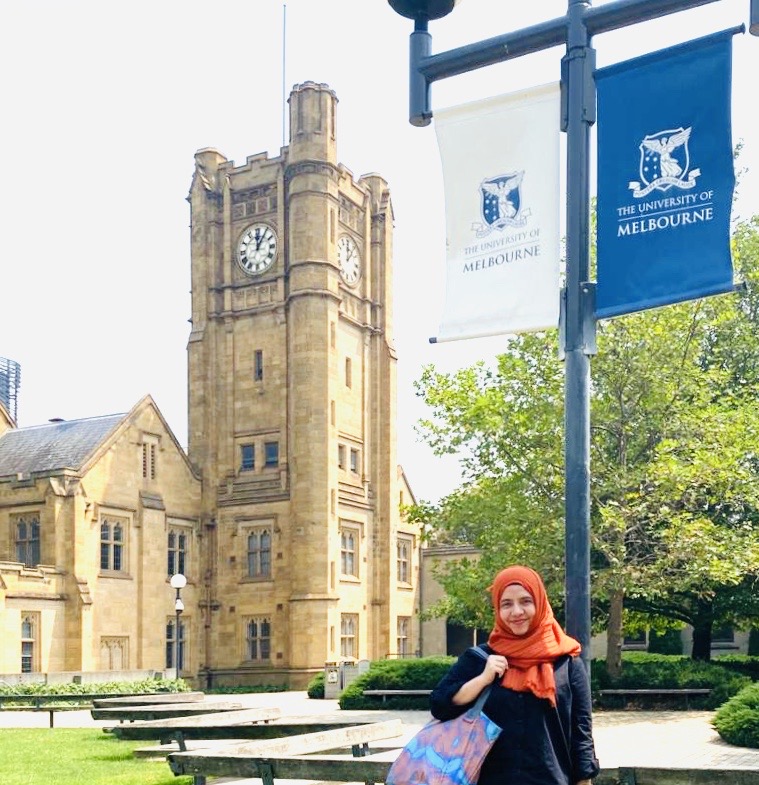 I arrived in Melbourne, Victoria, on 14 January 2020. I still remember the awe and excitement of being an international student, living in one of the most liveable cities in the world, as a postgraduate student in one of the most prestigious universities in Australia, The University of Melbourne (UoM).
On my first day at campus, I was so excited, wanting to explore everything. After more than a decade away from campus life, now that I was back, I had a new set of eyes. Everything that was once common seemed new once again. The beautiful architecture of the Old Arts building at UoM caused me to pause as I walked by and enticed me to enter and explore every corner of my campus. Even the different feeling of the many UoM libraries and buildings excited me. It was funny how each corner of the campus gave me a feeling of enthusiasm and content, which made spending time at the campus so much better than shopping in the city. I found myself happy exploring the beauty that the Parkville campus has to offer. Nonetheless, the excitement only lasted for a few months before the global pandemic changed our lives forever. And my story as a student in pandemic era began.
In March 2020, the global pandemic was taking its toll worldwide. The magnitude of the impact is unprecedented and had affected many countries, including Australia. As a result, our campus was closed, and face-to-face teaching activities ceased for an indefinite period. The joy and excitement of being an international student quickly diminished for the feeling of confusion and frustration and uncertainty of what the future would hold for us. Many questions emerged, such as will we return to campus again this year, and what does the new normal mean for us going forward? All of this uncertainty was difficult to comprehend because I had such high hopes of coming here.
When online teaching commenced, I found it very challenging at first. The fluidity of own schedule could be overwhelming for me, and at times, it led to procrastination and lack of motivation. I did find the joy in attending online learning in my pyjamas or not putting on my best dress, but still, nothing replaced the joy of physically being on the campus. The challenge for me was not being able to have direct interaction with some of the most prominent lecturers and having peer-to-peer learning with students from different walks of life and backgrounds. The presence of technology like Zoom, Google Meet or Skype didn't help because nothing could replace face-to-face learning and human interaction.
However, as time goes by, I've learned to accept and make peace with the situation. The support from my family back home in Jakarta is what keeps me going every day. Also, having ongoing virtual interaction with my family, close friends back home, and new ones here, really helps to overcome the situation. I've also managed to create a way of life that makes me excited to get up every morning. I've created my to-do list of things that makes me happy every day. For example, doing my sanity walks so I can smell the grass and the fresh air, other times, finding a new coffee place or new jogging track with my walking buddies. I also find myself delving into my old hobby of reading, which was a luxury before due to competition between work and family demands. And surprisingly, I've now grown to love the Korean romantic comedy series on Netflix.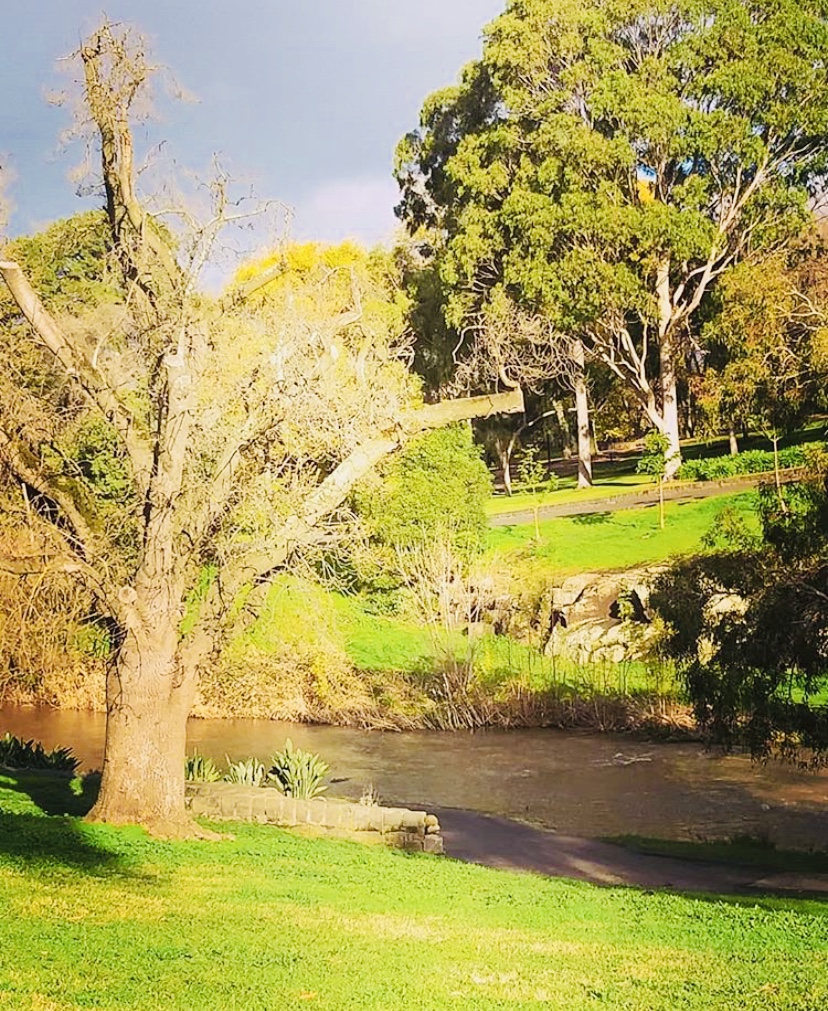 It has been almost six months, and I've become used to the situation. Now, I know every corner of my walking trail at Merri Creek, moving from one park to another, never stopping to smell of the grass and flowers and admire what Melbourne's exquisite nature has to offer. I also know the paths that I can take to cut a few seconds off the commute from my place to Woollies. I know the study spots around the parks nearby where I am most productive and the best café to read the academic journals.
As to what's next, I know for sure that things will never be the same and that I have to embrace the 'new normal' gracefully. Life in the COVID era has given me so many lessons, and I must say being away from home in these unprecedented times gives me a greater sense of appreciation. It has allowed me to brush up new perspectives in life: we have to be grateful and to live in the moment and appreciate the small things that life has to offer.
To everyone who is currently in my shoes, you need to pat yourself on the back and congratulate yourself once this is over and say that, we have been through this and we will come out as better individuals. We have to be positive in these challenging times! It's easy to feel stressed about what's happening and, as someone living away from home, it's easy to feel down about that. You've got to have a positive frame of mind, focus on your study and remember why you're here. As Greek philosophers once said, the only constant thing in life is change, so trust that soon this shall be over!
Share this article on:
Related Article

Back to Top