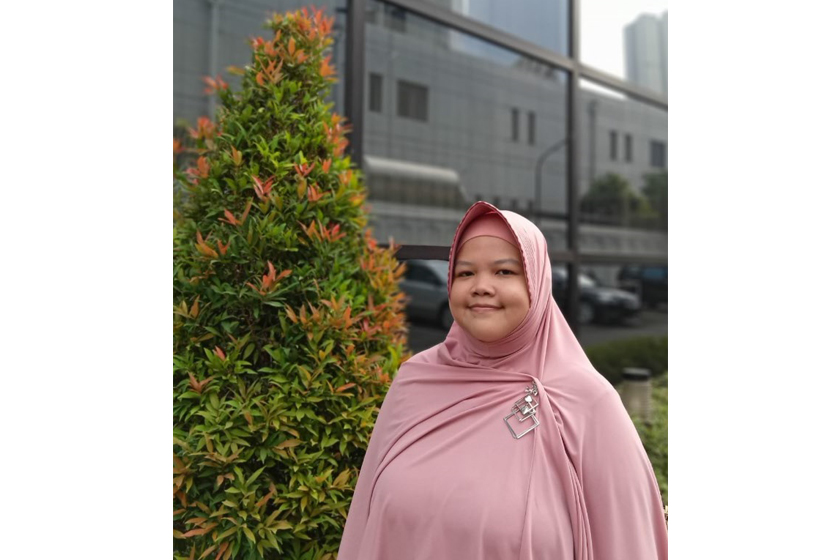 20 Sep 2020
The Taste of Home
Written by Dita Nadia Putri, an Australia Awards scholar.
What would you miss the most if you had to spend months or even years away from your hometown? The scenery? The places? The people? Or maybe, the food?
The first months of moving and living in a new place are always hard, especially if the said place is 5,110km away from your home. Even without self-isolation, trying to adapt to a different culture in a different country is quite a struggle and can lead to homesickness. One of the biggest reasons for that is the food.
Maybe it was because we lacked information, but at first, it seemed like Indonesian cuisine was pretty rare in Brisbane. We could only find two or three Indonesian restaurants, and some of them were hard to reach with bus as the only option. While riding the bus, though, from the window, I could see lots of Chinese, Indian, and even Korean restaurants.
I thought it would be much harder during Ramadhan. Even in Indonesia, if you must spend Ramadhan away from your hometown, it can be quite lonely because it usually reminds you of local food and traditional sweets.
With the winter approaching, COVID-19 restrictions were put in place and I thought, first Ramadhan outside of my home country, while staying at home all the time? This will be hard.
I consider myself lucky. During this stressful situation, I was staying in the same house as three other friends from the same Split-Site Bappenas program and the same class, who arrived in Brisbane at the same time. I thought, at least we don't have to eat sahoor in the deadly hours alone. But things became even better than that.
A piece of amazing news came days before Ramadhan, when we were asked for our address out of nowhere. It turned out there was some Indonesian families around the neighbourhood who wanted to sponsor our iftar—and by sponsoring, I mean that they would literally cook food for us, Indonesian students around the suburb of Robertson.
That news, by itself, was a lovely surprise. But we were even more astonished when the food came, and most of it was Indonesian food. There was fish soup, charcoal chicken, rendang, nasi kuning (yellow rice with turmeric), chicken satay, even some Indonesian sweets like cendol.
The dishes were all cooked by Indonesian families. Some of them were families of Indonesian students who had stayed in Brisbane for a few years and longer. On the weekend, we even got double portions because the Indonesian Student Association of Griffith University (ISAGU) and Indonesian Islamic Society of Brisbane (IISB) also gave out food to students. We were told that they usually cook and bring the food to the local mosque, but now with people staying at home, they brought it right to our doors instead. Of course, some of our friends who owned a car also helped by delivering food to other students as well.
In the evening, we got to eat amazing spice-rich Indonesian meals after fasting for 12 hours. Meanwhile, before fajr, we cooked our food for sahoor by ourselves, waking each other up to eat, warning each other about the approaching fajr.
Months before that, whenever I thought about spending Ramadhan in Brisbane, I thought the nights would be lonely, I would miss home and my family badly, and I might have a hard time enjoying the food. Never once did I imagine that I would eat tasty food at sahoor with my closest company while watching television and chit-chatting. During COVID-19 isolation, too.
The winter nights were cold enough to make me shiver from head to toe, but strangely my heart and stomach felt full and warm.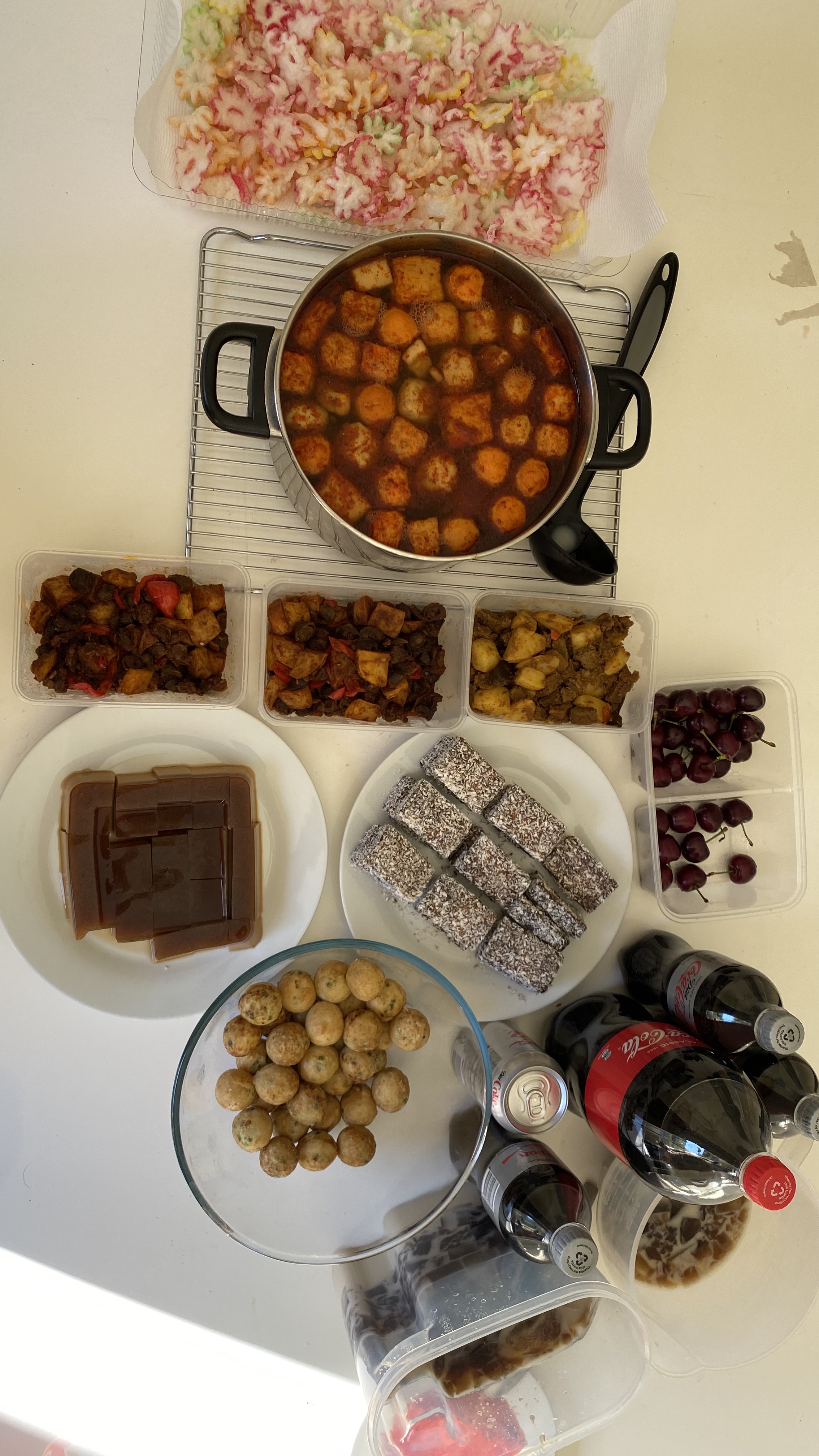 Photo courtesy of Rohandi Prastiawan, Swari Kusuma Wiraputri and Ariyani.
On the last weekend before Ramadhan ended, ISAGU invited every Indonesian student, including our team, to cook something for iftar. The girls from our group accepted the task of cooking around 70 portions of telur balado (eggs with a chili and tomato sauce). Truthfully, it wasn't the simplest task to do, and required days of preparation for us. Again, it made me wonder how these generous people could cook Indonesian food that requires lots of spices and particular ingredients for us every day, for the entire month of Ramadhan?
Lebaran or Eid Al-Fitr was another problem that I worried about. During COVID-19 restrictions, mosques were still closed, and public gathering wasn't yet permitted.
I thought it would be almost impossible to feel the festivity of Eid Al-Fitr in the middle of self-isolation in Australia. Luckily, there was an ease in the COVID-19 restrictions, which let up to 10 people gather in the same house. With that news, our Split-Site Bappenas team could celebrate the big day together.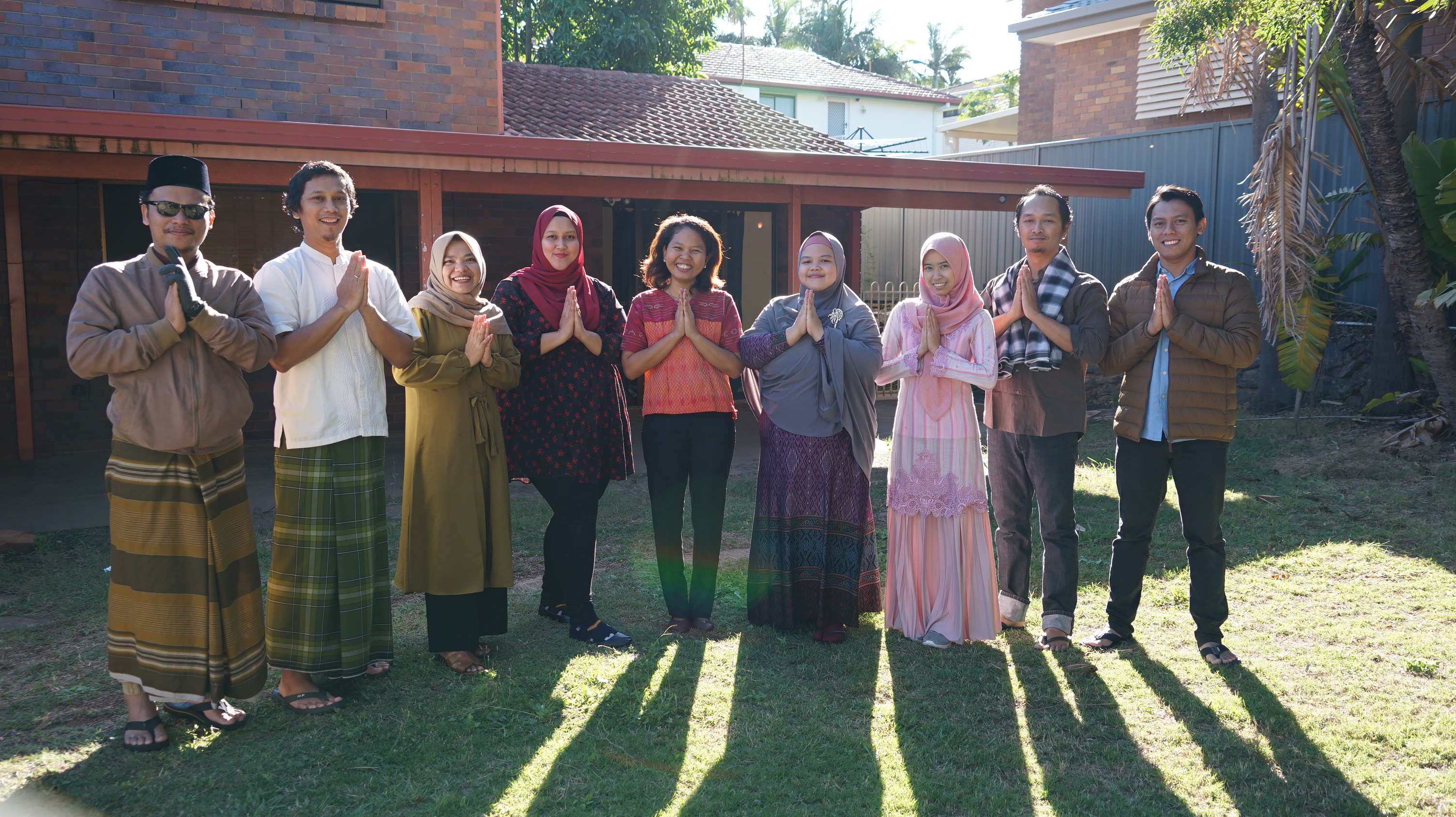 Photo courtesy of Rohandi Prastiawan, Swari Kusuma Wiraputri and Ariyani.
My friends came up with the idea of a "potluck": cooking food and bringing it to one of our mate's places to eat together. It was basically our version of Australian's "Bring a Plate," as our excellent cultural teacher at IALF taught us during Pre-Departure Training.
Even more appealing was that our table was very culturally diverse, and it was almost like Australia itself. There were dishes from many different countries: Japanese takoyaki, Thailand's tom yum, Australian Lamington cake and cherries. And of course, Indonesian rendang, keropok, puding santan gula merah, and sambal goreng ati.
We spent the day like that, talking and sharing stories over the warm food that we prepared, and made a plan to visit the generous Indonesian families who had cooked for us the next day.
In Brisbane, we were 5000km away from home, but the food and the people felt exactly like home.
Share this article on:
Related Article

Back to Top