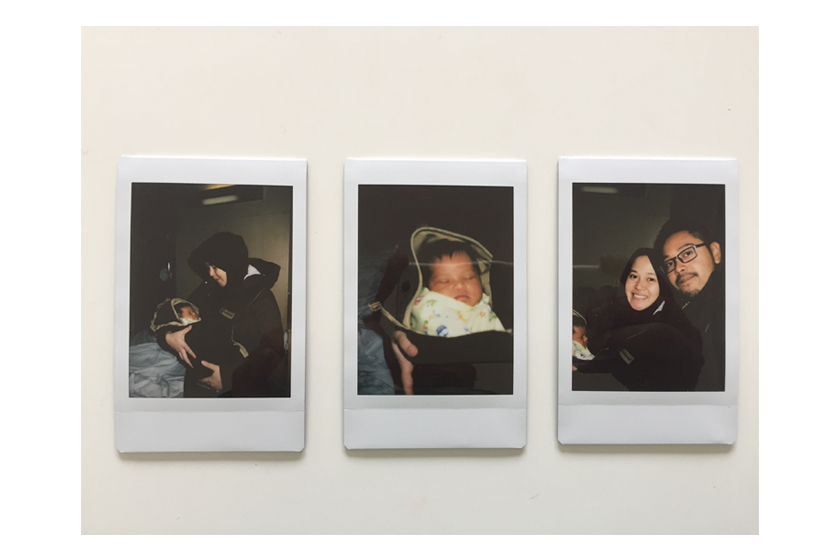 20 Sep 2020
Pandemic and Pregnancy: Our Story as A New Family
Written by Dwi Astuti Dharma Putri, an Australia Awards scholar.
"Tunggu kita di Melbourne ya!"
That was the message sent by my sister in January 2020, telling me that my family's visa to enter Australia had been approved. They were meant to come here not only to enjoy Melbourne and Australia but also to stay here for a while, helping me with my newborn baby due in mid-April. My husband and I are Masters students at The University of Melbourne and were facing a thesis deadline in June. We knew that it would be overwhelming to care for our first baby without any help, so we asked our parents to come and stay with us while we were finishing our (stressful) thesis projects. But everything changed as "rona" struck and became a global pandemic, making almost all governments take a strict measures to shut their borders, including Australia. Like it or not, those were the facts and it became apparent that my husband and I needed to re-plan everything.
To be honest, I thought that giving birth and taking care of a newborn would not be as tough as everyone said. But I was totally wrong (pardon my past naïve self). Let me try to summarise what I have faced. My baby was born ten days past the due date (ten additional days of being anxious all the time), a 15-hour painful yet failed induction labour, emergency caesarean section due to having an infection and fetal distress, my breastmilk not coming in for the first three days, and ultimately, my baby lost more than 10% of her birth weight, which made us need to stay longer at the hospital. Not to mention that my husband needed to go home every day at 8pm, since the hospital would not allow any visitors to stay after that time. I was all alone every night! And truthfully, it was a mixed feeling of being exhausted, anxious and sad, and it was painful to face all of those.
So, what keeps me going to stay sane and survive in this stressful time? I reckon that there are at least three things. The first is my beautiful little baby! Her cute little fingers when gripping my hand, her smile every time I say hello to her, and even when she screams out for nothing, are the things that are keeping me sane. I never knew you could love your daughter so much that every effort is worth it. The next thing would be the ongoing support from my husband. I was beyond grateful that he was very supportive and independent enough to provide his own sahoor and fast breaking meals, and everything else. Also, I will never forget the best "push present" that he bought for me, a pack of nasi padang, with rendang as the star dish! Last but not least is the support from my friends. Their help was so massive. It is true that when you are far from your home country, your Indonesian friends now become your family. I never imagined that they would offer to pick us up from the hospital, provide us with abundant food for almost two weeks, and even contribute to my little girl's needs!
Like it or not, this pandemic has indeed urged us to adapt to the new normal. But hey, we are not alone. I believe that God has made the best plan for us, just like the one that I have experienced recently. I am forever grateful for being surrounded by a whole bunch of kind people. I am able to adapt better to this situation with their endless support, even though my parents are not here. So, if I need to mention what I have learned so far from this pandemic, it is this: in this unprecedented time, whether you are the one who needs help or wants to provide support to others, just reach out! It's like the old saying, "do good, and good will come to you!"
Share this article on:
Related Article

Back to Top