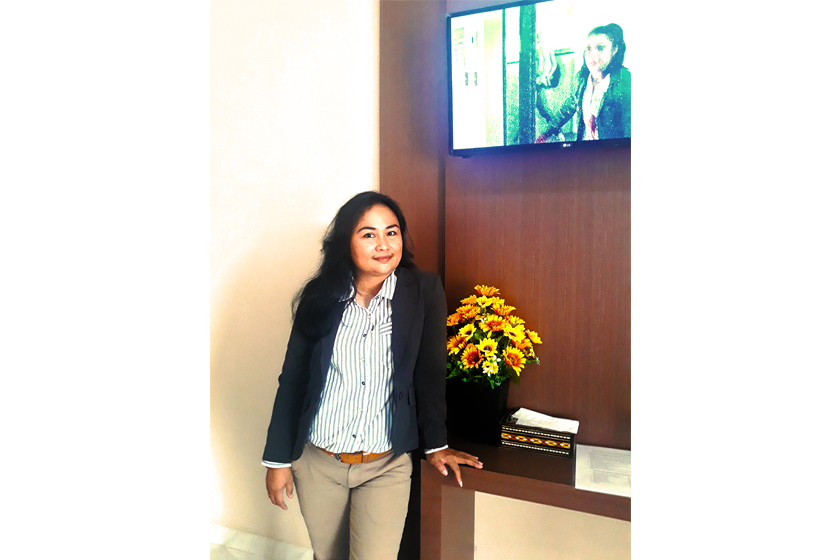 13 Nov 2020
Apriana Toding uses internet innovation to connect remote students amid COVID-19
The coronavirus pandemic has brought unprecedented disruption to the education system with schools closed, and students forced to learn online from home.
In Indonesia, even before the pandemic, education was already challenging in remote and rural areas where communication networks are often patchy.
When the COVID-19 pandemic hit, reports surfaced of children in remote areas going for weeks without lessons due to the absence of internet at home or having to walk hours to get a better connection in order to send their homework.
UNICEF, in its recent report, estimated nearly 60 million students in Indonesia were affected when schools closed in early March. Although almost 47 million households or 66 per cent of Indonesians have access to the internet, UNICEF noted that online learning was new for many students and teachers.
The challenge of online learning in remote areas prompted Australia Awards alumnae, Apriana Toding, to apply her innovative MIMO (Multi Input Multi Output) relay system to build internet connections for schools in more remote regions, known in Indonesia as the 3T.
"In cities, it is easier to do remote learning because the internet is widely available. But in rural areas, even if the government provides a free internet quota for teachers and students, they won't be able to use it because there's no internet there," said Apriana, who graduated with a Master's in Engineering Science and PhD in Electrical and Computer Engineering from Curtin University in 2005 and 2014 respectively.
MIMO is a telecommunication network consisting of multi antennas for both sending and receiving. Combined with a relay system, MIMO can strengthen and widen the coverage of an internet signal. MIMO was Apriana's primary research for her PhD program.
Apriana decided to try MIMO at Tikala 09 Elementary School in Benteng Ka'do Torea Village, in North Toraja Regency, South Sulawesi. Apriana had relatives from her father's side living in the village. As the village is surrounded by hills it didn't have internet connection, despite being only 10 kilometres from the nearest city.
"I called the headmaster and asked how the teachers and students coped with remote learning. The headmaster said children hadn't had proper lessons for weeks because they didn't have internet," said Apriana, who is also the Chair of The Research Community Service at Universitas Kristen Indonesia Paulus (UKI Paulus) in Makassar, South Sulawesi.
With support from Curtin University Alumni Chapter Indonesia (CUACI), Apriana went to the school in April to learn how to set up the network.
In early September, Apriana set up an online internet account for the school which can be used by teachers to participate in webinars and communicate with other teachers. The UKI Paulus team set up a telecommunication tower and a server in the school.
After setting up internet for the school, Apriana set up the MIMO network and relay system in teachers' houses. The MIMO system can expand the school's internet coverage by up to 1.5 kilometres to each teacher's house. Students who live near the teachers then get access to offline internet emitted through the relay point at the teacher's home. If a teacher or student lives too far from the school, or if there are barriers such as trees or buildings, additional relay towers can be used to ensure they will still receive internet connection.
Five teacher's homes have so far been equipped with the relay system. Each can emit a signal covering up to 20 houses. With 13 teachers and 146 students at the school there is still some expansion needed.
Apriana came up with the idea of setting up online and offline internet networks from her experience of studying at Curtin University.
"Curtin has an offline internet network in its campus, which allows students and teachers to communicate. Students also have their internet quota. So, I thought, why not set up a similar network in the school (Tikala elementary school)," said Apriana.
During the same period in September, Apriana and her colleagues held training for teachers on how to use a computer and smartphone to connect to the internet. With the training, teachers now participate in webinars to find new teaching materials or attend training to improve their skills.
"Teachers are happy because they can get information which previously was not accessible. Students can use their gadgets to submit their assignments using offline internet. Also, they don't need to buy prepaid internet credit anymore," she said.
The project will continue until December with the main aim of teaching students to use the internet.
"We have also received requests to install a similar program in other villages," Apriana said.
In April, while doing the project in Tikala, the UKI Paulus Team led by Apriana submitted the MIMO Relay innovation in the INA IDEAthon competition held by the Ministry of Research and Technology/National Agency for Research and Innovation. The competition called for innovations to tackle various challenges presented by the COVID-19 pandemic, such as disease prevention, remote learning, patient care, and business sustainability. Her MIMO relay idea was selected as one of 17 winners.
On October 27, Apriana was appointed Professor at Universitas Kristen Indonesia Paulus in Makassar for her expertise in the field of communication technology. At the age of 43, she is the first Professor in Electrical Engineering from Tana Toraja and North Toraja. She also the first female professor in Electrical Engineering from eastern Indonesia.
Apriana's interest in studying communication technology started from her experience of growing up in her mother's village, Sereale, in North Toraja. Since the village did not have middle and high school, many children did not continue their education after elementary school. The nearest middle school was about a 90-minute walk from the village. Students who wanted to continue to high school or higher education had to move to Rantepao, North Toraja's capital city.
All her older siblings moved to Rantepao to go to high school. The long-distance commute from the village to the city meant her siblings were away for 2-3 months or sometimes longer.
"There was no telephone back then. Only the village chief and officials had a phone. Every time my sisters or brothers came home for a visit, I had additional math lessons with them," said the youngest of seven children.
Her childhood experience raised her awareness of the importance of reliable communication technology to help children in remote areas to get the same quality education as their peers in the cities.
Apriana believes the COVID-19 pandemic will speed up digitalisation in rural and remote areas with the government pushing for expansion of the internet network.
"Even if the government can't build internet for the whole village, at least an offline internet connection for teachers and students can be made in schools," she said. "The internet will open a window to the world for children in the outermost, frontier, and least developed regions."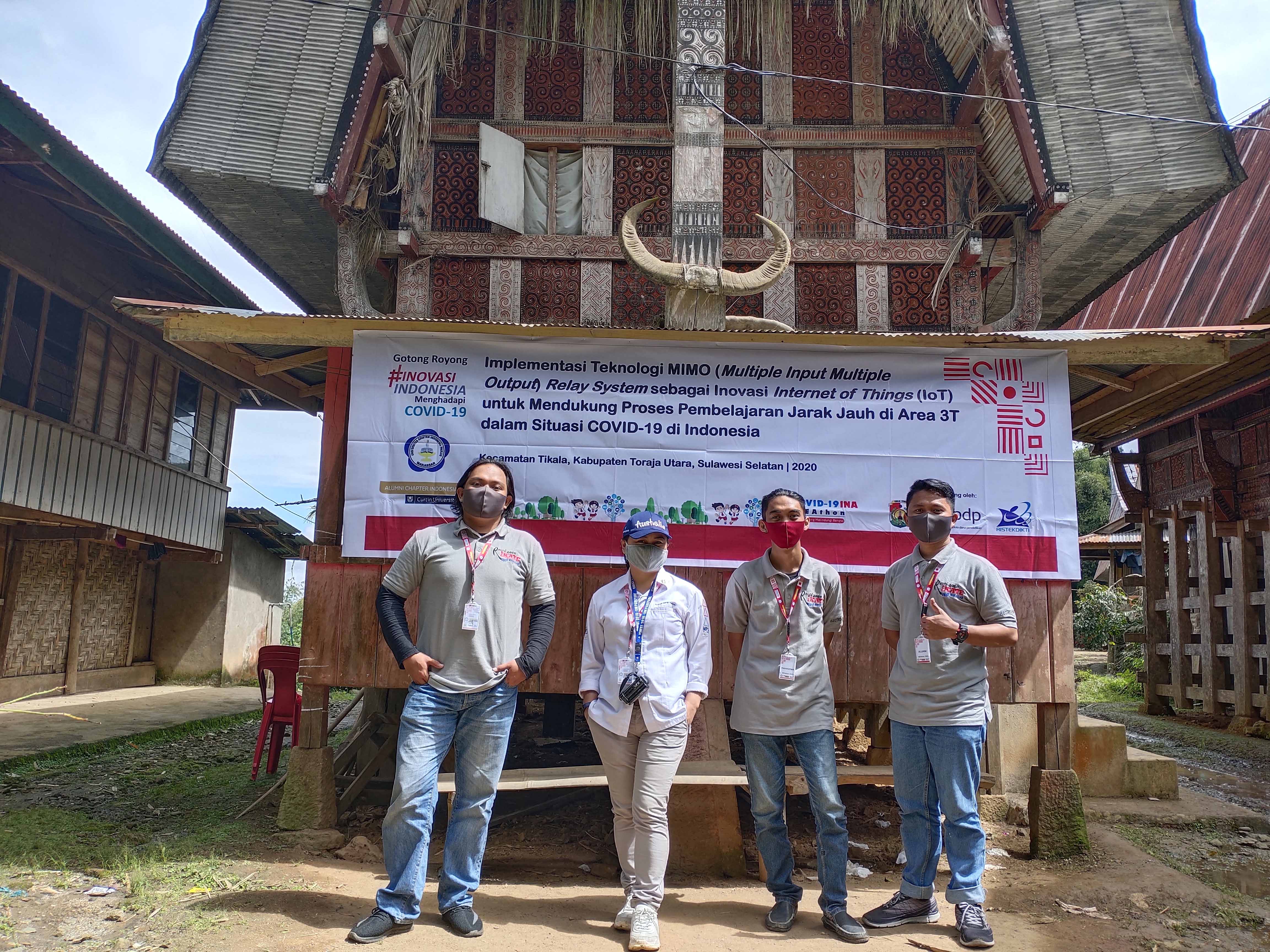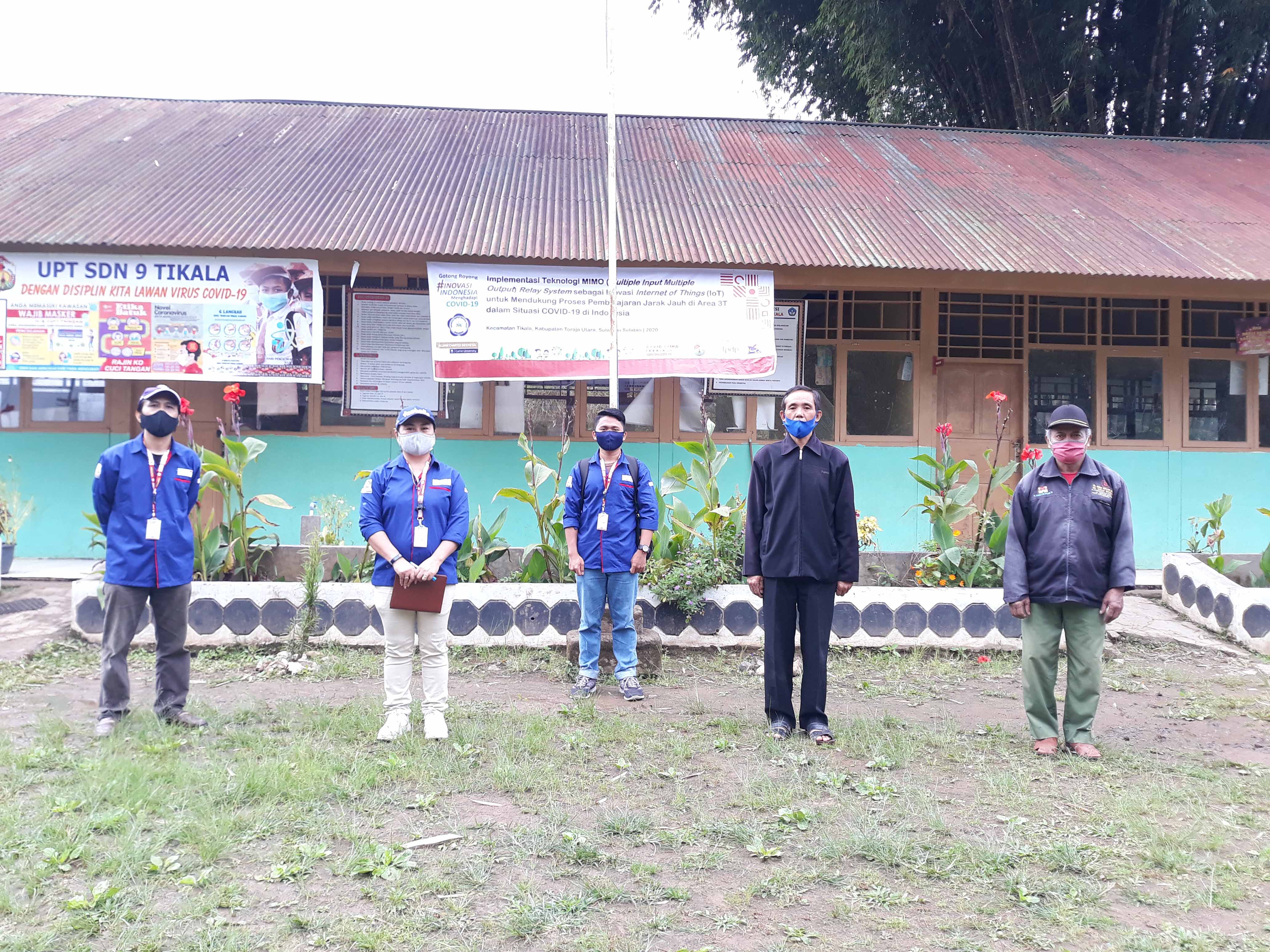 Share this article on:
Related Article

Back to Top