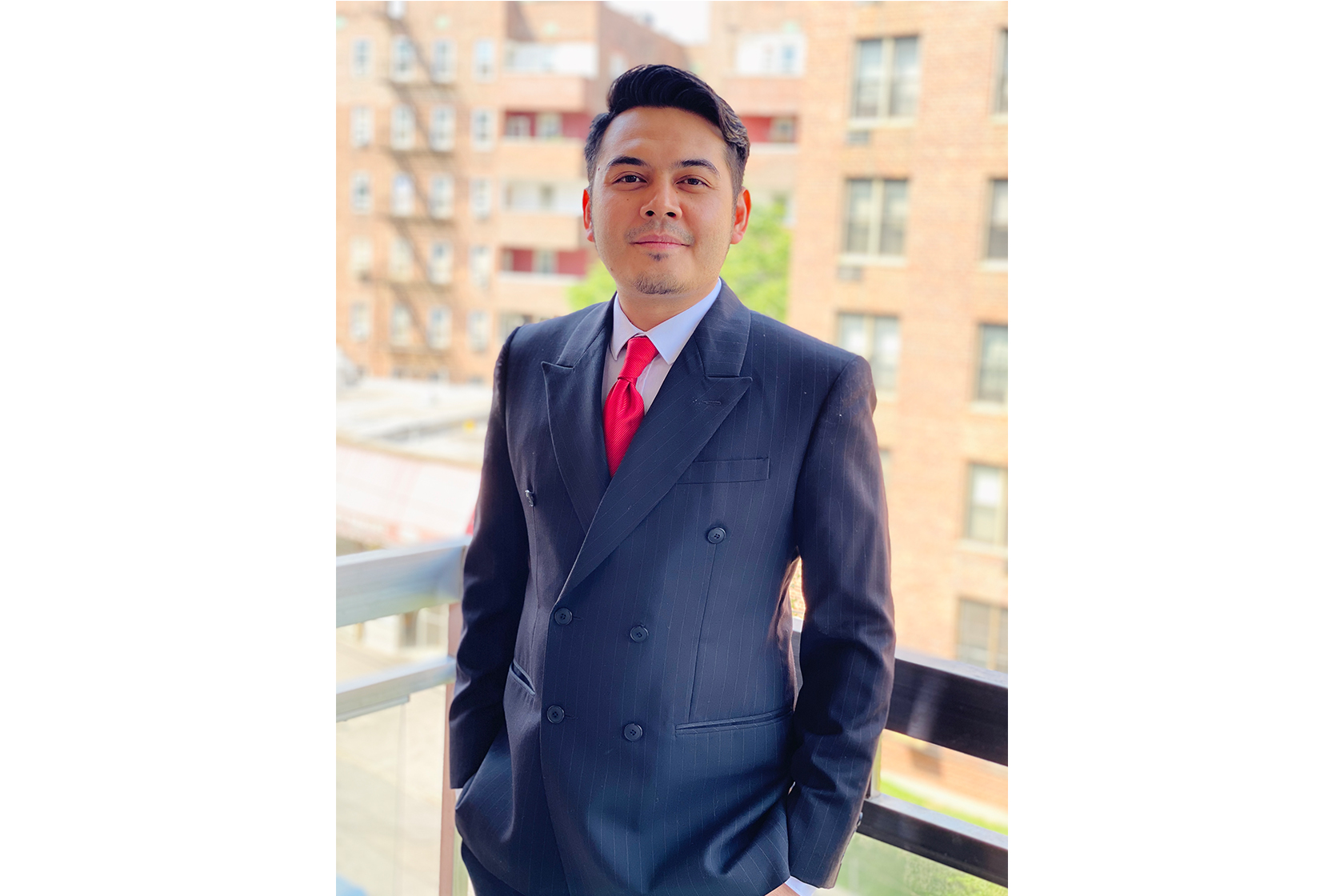 31 Oct 2022
Ahmad Almaududy Amri Wading the International Law of the Sea for Indonesia's Sovereignty
How the founding fathers declared the country's independence in 1945 is a historical fact most Indonesians know. But very few are probably aware that it took more than three decades before the country gained its full authority over the entire archipelago.
The vast waterways were practically no man's seas, and Indonesian diplomats had to engage in lengthy, protracted talks with the member states of the United Nations before the country was recognised as an archipelagic state, as envisioned by the 1957 Djuanda Declaration on Indonesian territorial waters.
This little-known but crucial historical event has inspired Ahmad Almaududy Amri, the youngest Indonesian diplomat who is also an Australia Awards alumnus, to pursue a career in the international law of the sea.
"Indonesia has a fascinating history on the law of the sea. The Djuanda Declaration was used as the basis for Indonesia to negotiate with UNCLOS (United Nations Convention on the Law of the Sea) before the latter recognised the legal status of the archipelagic state in 1982," said Dudy, 32, as he is affectionately called.
Data from the Indonesian Foreign Ministry shows that sea territory accounts for 80 per cent of the country's total area of 9.8 million km2. This has posed numerous challenges for Indonesia in defending its sovereignty over its vast maritime territory. The Foreign Ministry's Directorate of Legal and International Treaty, where Dudy currently works, has been in negotiations over maritime borders, such as the South China Sea, and other issues like Indonesia's rights and obligations at the Exclusive Economic Zone and biodiversity beyond national jurisdiction.
"Indonesia is active in norm settings and international law discussions and debates. How we can maximise international forums to ensure the agreed international laws are in line with our domestic provisions," said Dudy.
Building Expertise and Organisation Skills in Australia
Being a prodigy, Dudy joined the Foreign Ministry in 2009 at the tender age of 19. He has two master's degrees: one in business law from Gadjah Mada University in Yogyakarta and another in international relations from the University of Indonesia.
In 2013, he pursued a doctorate degree at Australian National Centre for Ocean Resources and Security (ANCORS), University of Wollongong. Completing the course in only three years, he became the youngest Indonesian with a PhD in international law of the sea at the age of 26. For this, Dudy received an award from the Indonesian World Records Museum (MURI).
Dudy recalled how his professor challenged him to finish his dissertation in three years and gave him an unconventional writing tip.
"My professor said writing a 300-pages dissertation would feel like climbing a mountain if you did it in such a short time. He advised me to write one page every day, and so I did," Dudy said.
His time in Australia was proven beneficial for his personal and professional development, including his organisational skills.
"I had the opportunity to discuss with students from different countries, expand a valuable network that continues until today, and receive an invitation to speak at international conferences," Dudy said.
He served as chairman of the Overseas Indonesian Student Association (PPI) at the University of Wollongong and chairman of PPI Australia. His achievements in both organisations led to his appointment as the chairman of the Overseas Indonesian Student Associations Alliance or global PPI in 2014-2015.
"Having Indonesian students in Australia is a form of people-to-people contact diplomacy. It promotes interaction between Indonesians and Australians. Australians can learn about Indonesian culture and the people, and vice versa," said Dudy.
Diplomatic Family Upbringing and Future Vision
A career in foreign diplomacy is a natural progression for Dudy, whose father was also a diplomat. Having lived in Khartoum, Sudan, and Mumbai in India, he felt that we all are citizens of the world, treading between nations to live, work, and communicate with one another.
In India, he benefitted from the rigorous but more compact education system that allowed him to graduate high school two years earlier than his peers in Indonesia. By 15 years old, Dudy had already started college, much younger than fellow students at the University of North Sumatra.
As a diplomat, Dudy had accumulated a significant number of assignments at home and abroad that had helped him build his expertise in the international law of the sea. He has served in various positions at the Directorate of Legal Affairs and the Secretariat of the Directorate General of Legal Affairs and International Treaties.
In 2020-2021, Dudy served as an adviser on the United Nations Reform and Legal Affairs at the Office of the President of the 75th session of the General Assembly. He oversaw Security Council Reform, UN Development Reform, and issues related to the Law of the Sea.
Dudy was also the First Secretary at the Permanent Mission of Indonesia to the United Nations in New York from 2018 to 2021 before his appointment to the UN.
Dudy hoped he could contribute to maximising Indonesia's maritime potential and protect the country's territory from outside security threats.
"In terms of economy, Indonesia should be able to maximise its natural resources to bring as much benefit to the people. For example, how Indonesia can benefit from exploring uncharted territory, such as deep seabed resources," he said.
He also wished he could take part in having the country play a more active role in setting the norms and international law conventions.
"Indonesia should aim to lead international meetings, particularly on issues related to the international law of the sea, including as chair or co-chair. This is a way for our country to contribute its ideas on international laws," Dudy said.
Share this article on:
Related Article

Back to Top