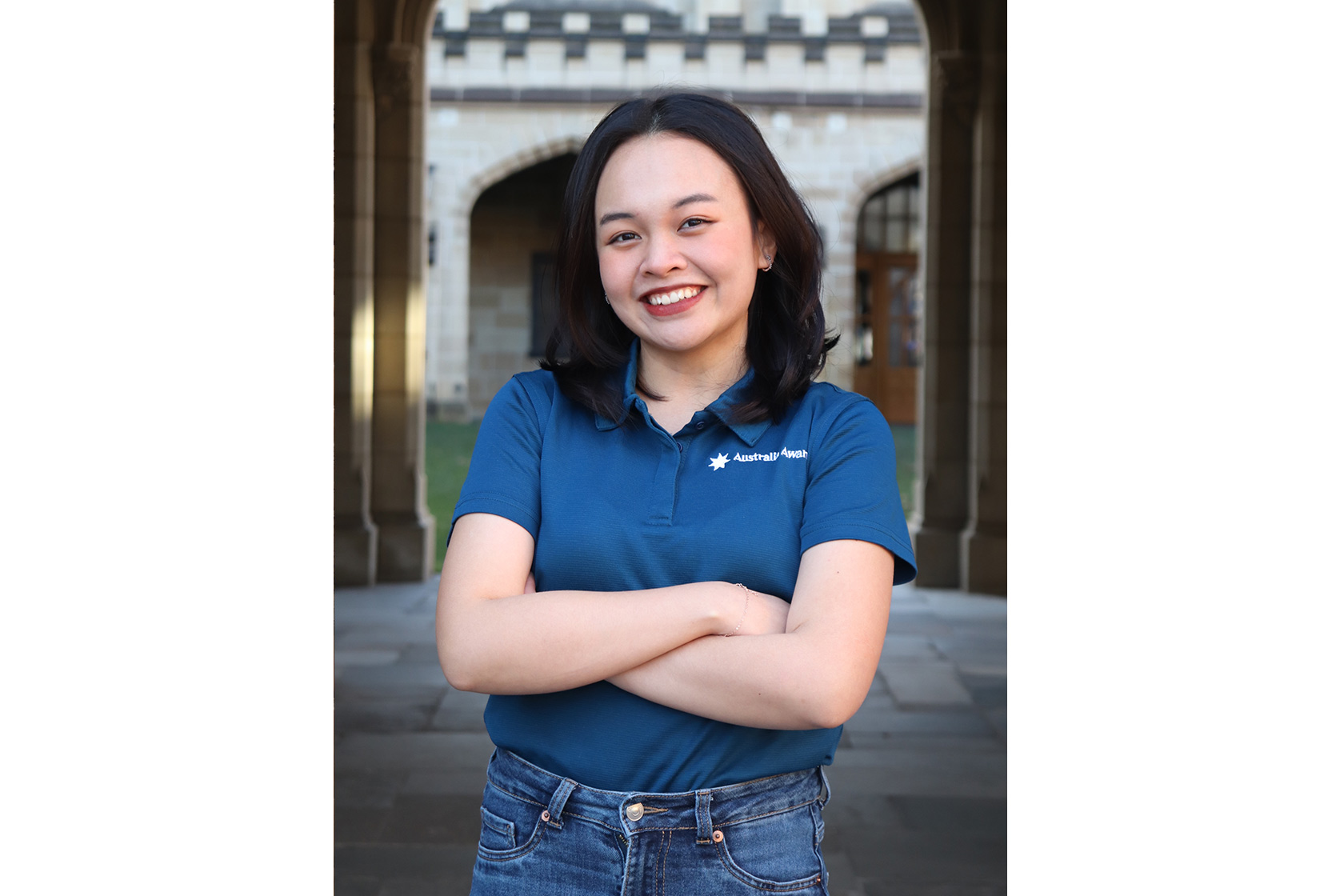 18 Jan 2023
Raissa Almira on The Importance of Sharing 'Failures', Not Just Success Story
Ever since she was named a recipient of the Australia Awards Scholarships in 2021, Raissa Almira made it her life mission to share the journey toward and during the study for her nearly 20,000 social media followers. She made a point of not only sharing good news, happy circumstances, and success stories but also the series of rejections before finally landing a scholarship.
After obtaining a Bachelor's Degree in Social Development and Welfare from Gadjah Mada University, Yogyakarta, in 2019, Raissa spent two years afterwards pursuing a scholarship to study overseas. It was a period filled with a series of rejections from scholarship providers.
"I applied for over a dozen of scholarship schemes. I received email after email of rejection or no response at all. But I worked hard for it. After work, I took up scholarship mentoring and did many revisions for my essays and applications. It wasn't easy, not to mention costly, because you have to pay for the course, the test, and the university application," said Raissa, 25.
"Why am I so eager to get a scholarship? Well, because if I want something, I work to get it. Besides, if I postpone it longer, I'm afraid that work will get in the way of my plan to pursue higher education," she added.
Raissa is now a masters student of marketing communication at the University of Melbourne, which is in line with her planned career path after working as a marketing communication staff at a media company. She has diligently uploaded tips and insights on how to get scholarships on her Instagram and YouTube accounts in hopes of helping others with the same dream.
"I like to share, and I don't keep things to myself. And I think people can relate to me more because I didn't get the scholarship in my first attempt," said Raissa, who has published three books of the poem.
"I hope those who see my posts will be inspired to try and try again. That one scholarship scheme is not the only option. This thing has to be shared and hopefully create a butterfly effect," she said, referring to the concept that rests on the notion that the world is deeply interconnected, such that one small occurrence can influence a much larger complex system.
Multitalented and Multitasking
Raissa is naturally an active and social person who likes participating in various activities and projects. Back when she was an undergraduate student, she worked full-time as a media and communication staff, creating content and stories. She also took up volunteering, was involved in several international events, and did summer school in Japan, South Korea, and Singapore.
Raisa has also published three books of the poem that are adorned with her own illustrations: Keep Going: A Collection of Self-Love Poems, A Thousand Words for You, and Something to Remember Me By.
"I'm a romantic; I love writing about love and romance. And the journey to publishing my books was also sprinkled with so many rejections before Gramedia publishing house finally took an interest," she said.
Now living in Melbourne, Raissa delved into a number of projects beyond academic activities. She is working at a travel agency as a digital marketing coordinator, taking up summer school to ease up the load in the next semester, and is active in Australia Awards Scholarship Club.
"Initially, I did want to focus on school. But I've been exposed to many new activities and experiences, and I love it. I'm trying to embrace everything," she said.
She is grateful that the Australia Awards allows scholarship recipients to work, giving her the opportunity to work in a multicultural setting and learn practical knowledge beyond academic theory. The same multicultural networks at university and student organisations have made her a more open-minded person, she said.
"It seems that people in other countries have preconceived notions about Muslims, so I like the opportunity to introduce my religion and culture to them. They are very open about themselves as well. I love having genuine networking like this," Raissa said.
Having plenty of activities does not overwhelm her; instead, it distracts her from homesickness. She also loves the fact that she can walk in the parks often and freely, something of a luxury for the Jakarta resident.
The only cultural shock she finds is the amount of reading and pre-recorded materials that she has to do. But she makes do by reading after the dawn prayer.
"I love the atmosphere in the class, it's very active, and we do a lot of discussion and sharing. I learn so much," she said.
Of the wonderful experiences so far, Raissa hopes more fellow Indonesians from all walks of life can experience overseas studies through a scholarship scheme. The interaction with her followers on social media made her realise that scholarship information has not yet reached a wider population, particularly in the regions.
"Despite the proliferation of social media and internet access, many are unaware of the information. Not to mention that getting the required language test is expensive. That's why I had to work to get the capital; I couldn't ask my parents for it," she said.
"I hope the scholarship schemes can continue to be more inclusive in the future," Raisa concluded, adding that she wishes to be able to create an impact on society by pursuing a career in the communication field to democratise access to information.
Share this article on:
Related Article

Back to Top