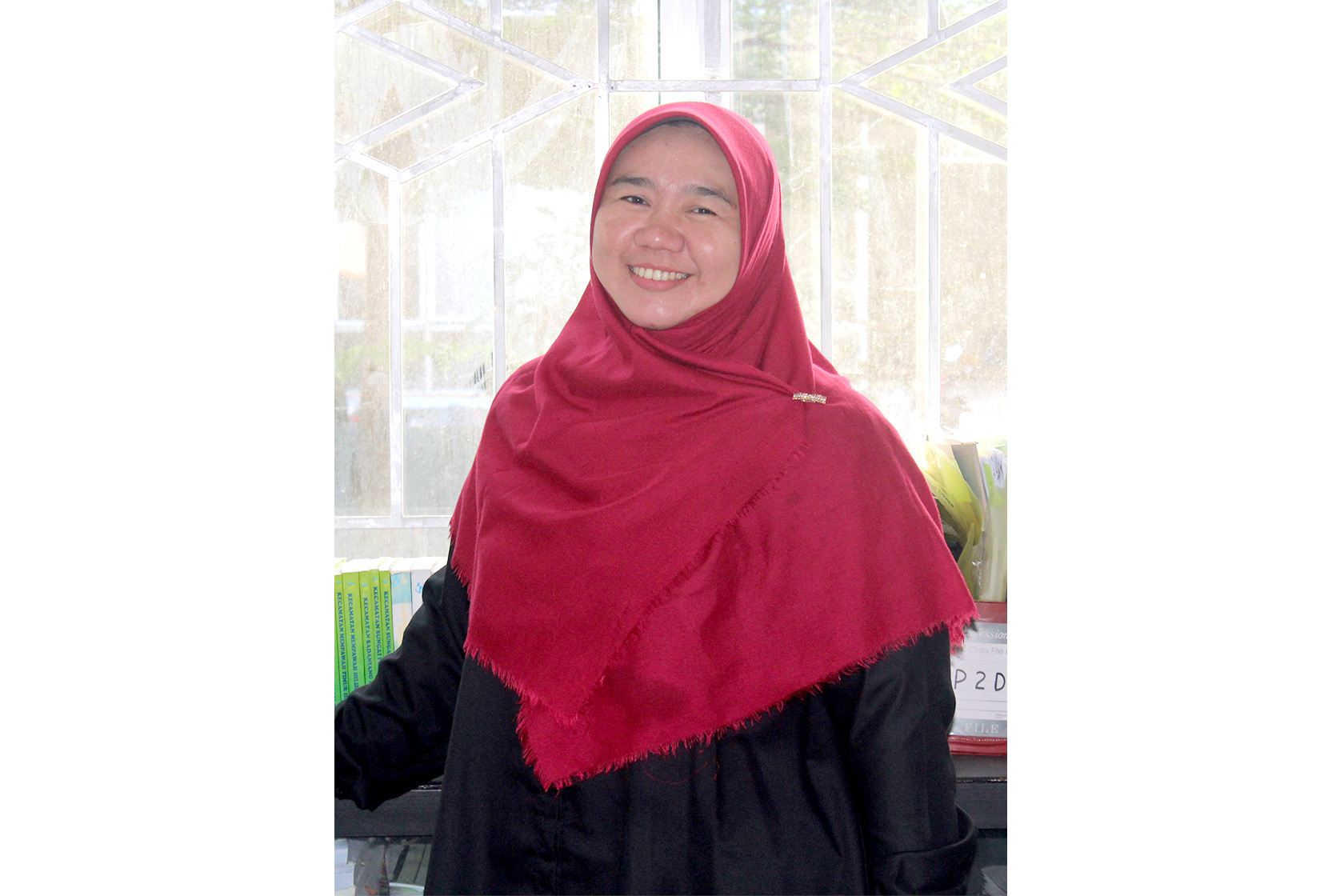 27 Jan 2023
Fenty Febianti Seeks to Enhance Mempawah through Urban Planning
Improving the quality of urban life has become more crucial amid the worsening climate change, which many refer to as the greatest threat to human health. But urban planner Fenty Febianti is up to the task.
Leading the socio-cultural division at the Development Planning Agency in the City of Mempawah, West Kalimantan, Fenty is responsible for the coordination between related local government bodies, as well as the monitoring and evaluation of the regional planning on human development, particularly on education and health.
"Working at the agency is an incredible opportunity to be involved in the policymaking process, contributing my ideas, experience, and knowledge in turning Mempawah into a smart, independent and advanced city," said the 40 years old woman.
According to Fenty, the main challenge for her job is integrating the human development aspect with spatial or regional planning to develop a comprehensive and sustainable development plan. Much of the credit to counter the challenge is given to her Australian education.
In 2015, Fenty received an Australia Awards Scholarship to study urban and regional planning at both Gadjah Mada University in Yogyakarta and Curtin University in Perth under the Split-Site Masters Program. It was in line with her undergraduate degree in urban and regional planning from Brawijaya University in Malang, East Java, and her career as an urban planning consultant.
Born and raised in Majalengka, West Java, Fenty went to senior high school in the nearby city of Cirebon before studying in Malang. She moved to Pontianak, West Kalimantan, after getting married and started to work as an urban planning consultant there in 2007. In 2010, she became a civil servant in Mempawah.
Fenty began her time in Australia with some trepidation due to the language barrier.
"Speaking English formally, with technical terms, nonetheless, felt scary at first. But meeting fellow international students and the pre-departure training gave me the confidence I needed to express my opinions during classes and even in debates," she said.
In Australia, Fenty chose planning for the sustainability course, a relatively new field in Indonesia. The course included the topic of planning law that she saw as important as urban planning in Indonesia had just started to adopt space utilisation permits in town development. The program gave her new insights into urban and regional planning in Australia.
"It provided me with invaluable learnings for the future, including how I could incorporate global issues to build sound policies," she said.
"Studying in Australia and working together in an international setting also taught me time management and self-discipline. I learned how to make a thorough analysis of any situation or problem in order to find a fitting solution. These habits have become instrumental in my line of work," she added.
Upon returning to Mempawah, she was moved from the City Planning, Housing, and Settlement Division to the Spatial Planning, Physical Sector and Infrastructure Division before being promoted to her current position. With her team, Fenty developed the Mempawah for SDGs (Sustainable Development Goals) website in collaboration with local non-profit organisations.
"My time in Australia has shaped my ability to adapt quickly, to think in a practical and critical manner in facing any problem, opportunity or challenge," she said.
During her time in Australia, Fenty joined the Town Planning Student Association (TPSA), the Association of Indonesian Postgraduate Students and Scholars in Australia and the Curtin Indonesian Muslim Student's Association. Her involvement in these organisations allowed her to connect and create fruitful networking with fellow students and staff of the Department of Urban and Regional Planning and other Indonesian students.
With the Australia Awards alumni regularly holding webinars and forum group discussions, Fenty said she receives a constant flow of information from fellow alumni who work as lecturers or in the central government, whose line of work is closely connected to local governments.
These networks and insights are important to support her future plan to create more integrated, sustainable, and suitable planning methods in her line of work.
Fenty aspires to pursue a doctoral degree to acquire new knowledge and skills to be applied in Mempawah and West Kalimantan. She plans to advance the field of knowledge and research in Mempawah as the city embarks on its new role as an international port city in Indonesia.
"I find that the best thing one can do is to be useful to other people and their surroundings," she said.
Share this article on:
Related Article

Back to Top