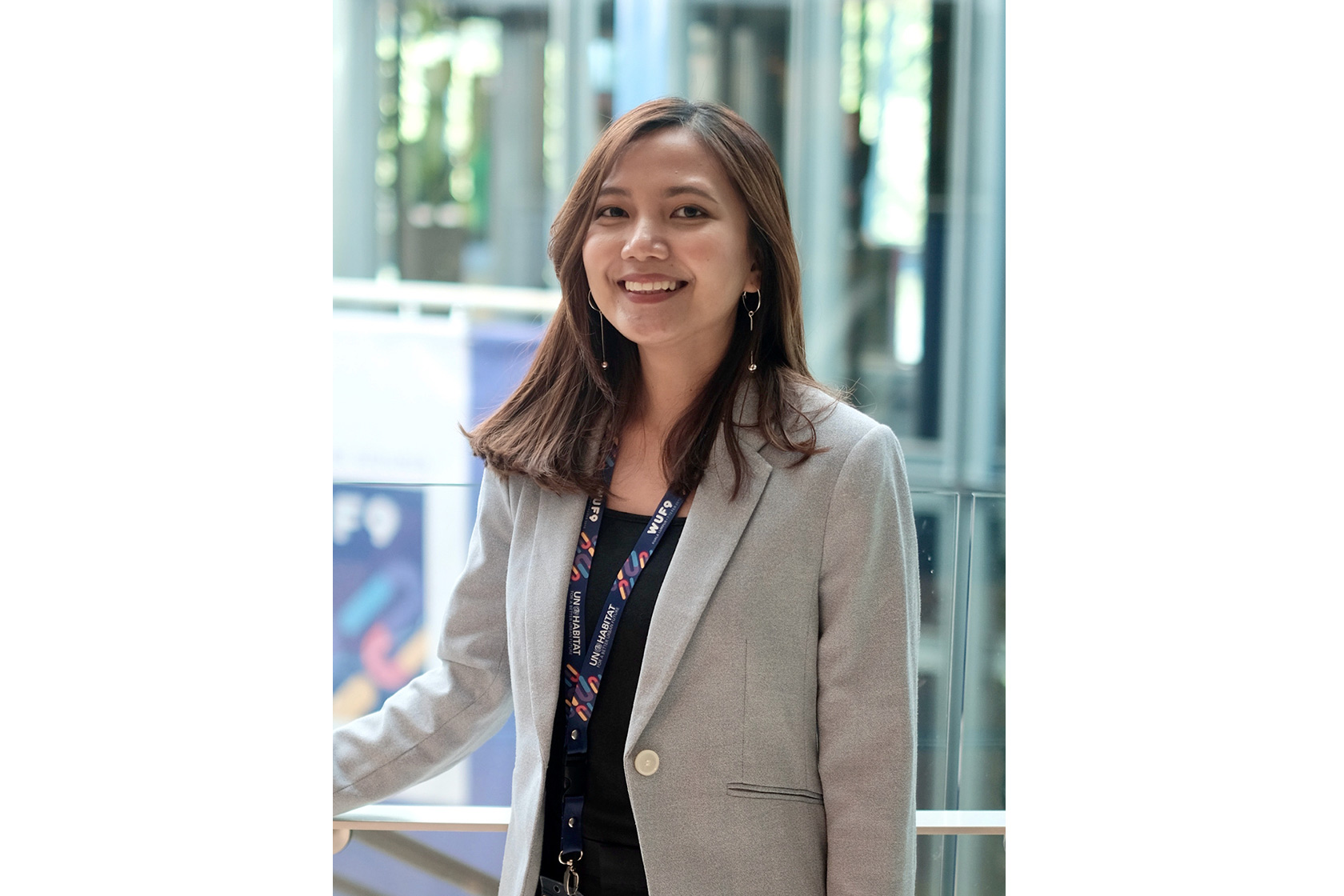 06 Sep 2023
Farraz Theda Connects Environmental Science with the Public to Raise Climate Change Awareness
Environmentalist Farraz Theda has provided insight into the causes of the poor air that has been affecting residents of Jakarta and surrounding areas in recent weeks.
The Australia Awards alumna says that contrary to popular opinion, automobiles and motorcycles are not the only sources of the worsening air pollution that has forced some businesses to send employees to work from home.
"Vehicle emissions do contribute to air pollution. However, we cannot overlook the emissions from power plants and industrial activities, specifically those operating within a 100-kilometre radius from Jakarta," said Farraz
The Indonesian capital is surrounded by more than 100 high-intensity industrial facilities, including coal-fired power plants that studies have found are responsible for high carbon emissions, she explained.
"Other meteorological components, such as wind and weather, also affect air pollution," said Farraz, who works as the Environment Officer at the Association of Southeast Asian Nations (ASEAN) Secretariat.
On 1 September 2023, according to IQAir data, Indonesia's capital topped the list of most polluted cities in the world. The company reported an Air Quality Index (AQI) of 168 for Jakarta, putting it in the unhealthy category, with 89.4 micrograms per cubic meter (g/m3) of PM 2.5 pollutants. The reading was 17.9 times higher than the World Health Organization's (WHO) annual air quality benchmark value of 5 g/m3.
Regional Work on Environment and Climate Change
Air pollution is only one of the environmental issues that Farraz is handling at the ASEAN Secretariat's Environment Division.
Farraz, who holds a Masters degree in Environment from the University of Melbourne, oversees the projects and programmes under the ASEAN Working Group on Environmentally Sustainable Cities and the ASEAN Working Group on Water Resources Management.
"The two working groups have action plans, and my main duty is to ensure that projects and programmes under these working groups align with the goals that the ASEAN Member States have agreed on," she explained.
"For example, regarding environmentally sustainable cities, two main programmes are sustainable urban planning, climate resilient and low carbon cities. Therefore, projects and other cooperation initiatives must align with the two programmes."
ASEAN Member States collaborate with other countries, such as South Korea, China and Europe, to achieve their goals for various projects, including air quality improvement and sustainable waste management projects.
"I ensure the project design is aligned with ASEAN Working Group's action plans. I am also responsible for supporting the project's implementation and monitoring," she said.
A Steep Learning Curve
Environmental issues caught Farraz's attention when she worked as a communication officer for Asian Cities Climate Change Resilience Network (ACCCRN) in 2016 after graduating with a bachelor's degree in Communication and Media Studies from the University of Indonesia.
During the early years of her work, she felt that the general public was unaware of the gravity of climate change's impacts on human health and wellbeing because it was not being properly communicated. Climate change and environmental crises were reported as scientific issues that didn't connect with the average person.
"Seven years ago, the reporting of climate change issues revolved around the scientific facts that Earth was becoming hotter, the Arctic was melting, or polar bears were losing their habitat. This way, the general public did not feel that these issues were directly relevant to them," Farraz explained.
The communication gap inspired Farraz to build her career in the environmental sector.
In 2018, Farraz decided to apply for an Australia Awards Scholarship, and she was accepted to study for a Masters in Environment and Sustainability Studies at the University of Melbourne the following year.
"I felt that if I wanted to continue to have a career in the environment sector, I needed to develop knowledge in the scientific aspects to influence policy-making and project design," she said.
Not having an academic background in science, Farraz found studying environmental science to be a steep learning curve. However, she found that the pre-departure support helped her to prepare for studying in Australia through exposure to environmental and climate change issues.
Learning from Melbourne
For Farraz, Melbourne was the right place to learn about sustainable cities. Consistently listed in the top ten of the world's most liveable cities in the Economist Intelligence Unit's Global Liveability Ranking, Melbourne demonstrates how the Australian and the city governments have committed to building a resilient city system.
"I learned about the environment through lectures and experiences and saw how the government built the city system while ensuring the balance between environment and social issues. For example, identifying stakeholders that would be the beneficiary of a policy to ensure inclusivity by targeting every group," she said.
According to Farraz, Melbourne's approaches to sustainable urban planning can serve as a model for other ASEAN cities, for instance, through observing the city's systems for water resources, management, waste recycling, and public transportation.
"During the dry season, the city uses rainwater collected throughout the year for secondary usage, such as watering plants and flushing toilets. Waste recycling operates at the household level. People sort their waste into recyclables, food waste, and other trash," Farraz said.
"I think we can learn from Melbourne to provide similar platforms on the household level. So then, the effort can go beyond raising awareness on sorting waste, into providing the avenues to act."
While studying in Australia, Farraz had the opportunity to intern with the Melbourne-based non-profit organisation Climate Works. She assisted Climate Works' Senior Project Manager, Dr Emi Gui, in researching the development of electric vehicles in Indonesia in 2021.
Becoming the Women's Voice in Environmental Issues
As a professional environmentalist, Farraz has her own goal. She hopes to become a voice for women's interests in climate change discussions at both the regional and global levels.
Climate change disproportionately affects women, according to Farraz, because of their socially-assigned gender roles as caretakers of the family. Yet their interests are frequently overlooked because men often dominate environmental policy-making.
"In rural communities across the globe, for example, women are responsible for finding water sources. During the dry season, they have to walk farther and are at risk of heat exposure. When a natural disaster happens, if both a man and a woman work, it is more likely the woman will lose her job than the man due to the burden of managing household responsibilities," she added.
Farraz hopes to mainstream women's interests into policies and/or projects by participating in high-level climate change and environmental discussions.
"I think it's crucial to have a gender-balanced discussion because the way climate change affects us is different. We are changing the mindset about gender division, and I think we are making progress, and this has to be ongoing," she concluded.
Share this article on:
Related Article

Back to Top