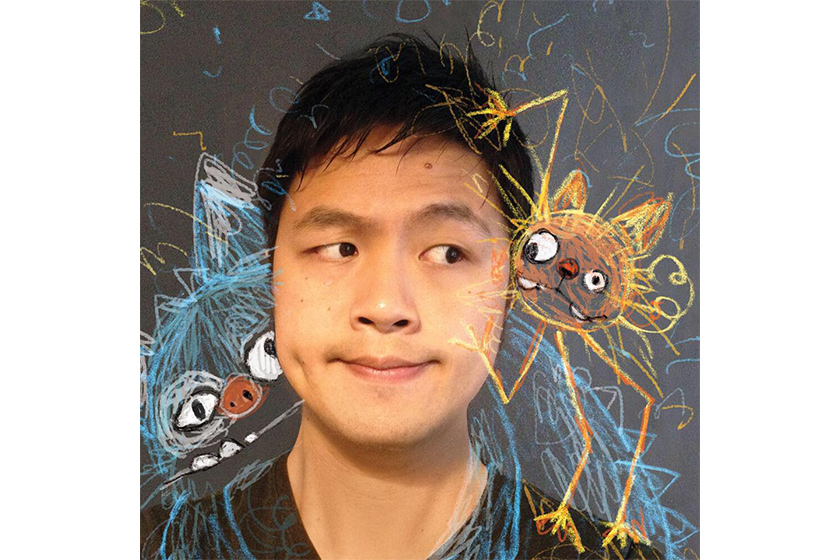 28 Jul 2017
The Enchanting Illustrated World of Charles Santoso
As an accomplished illustrator and concept artist, it is surprising that Charles Santoso's most nerve-wracking experience was not when he worked on mega-project movies, but when he did his first reading to children at a bookstore in Sydney.
Charles, 36, has worked on numerous feature films, television commercials and children's picture books.
After he graduated with a Bachelor of Design from the University of New South Wales in 2005, he started his career as a graphic and interface designer in Sydney, and later he had the opportunity to work in an animation studio, Animal Logic, where he spent nearly a decade creating concept art for movies such as Legend of the Guardians, The Great Gatsby, The Lego Movie, Walking with Dinosaurs 3D and most recently The LEGO Batman Movie.
"Basically a concept artist collaborates with the director or art director or production designer to visualise a movie or commercial, what it will look like on a screen, before they even do the production, or 3D model," said Charles, who now lives in Sydney. "It takes around 3.5 to 4 years for one movie to be made."
Working on films is one of the highlights of his life and career so far.
"To see the movie in the cinema with my name on the credits, that's big," he said. "But I think the most memorable thing is actually working in a team as I get to know so many different artists and directors that I admire. It's also a humbling experience for me. All those people, they work really hard, they put everything into the movie to make up to a 3-hour movie, and mostly people don't know who they are."
In 2016, Charles made a leap onto the freelancing wagon as an illustrator, focusing on picture books for children and young adults. He is currently in the process of writing and illustrating his own picture book with an Australian publisher.
Illustrating children's books is close to his heart. The use of imagery to tell stories has a rich and long history in the world. Children respond first to illustrations and then to the written word. Those picture books become a gateway to learn positive messages, valuable character building lessons as well as interaction between the reader and children, Charles said.
"On the surface level, what we do should be enjoyable for people to see, or evoke a certain emotional response," he said. "Meanwhile, on a deeper level, what I've noticed is picture books seem to tighten the bond between parents and children, or the readers or teachers and the kids. Kids usually ask many questions during reading and it creates a meaningful communication."
At his first bookstore reading, Charles was nervous to see the kids, and whether they were going to yawn or play with their toys or actually listen.
"To have the kids actually pay attention listening to you reading while they gasp and make other noises, I don't think anything can top that."
His picture books include Ida, Always, written by Caron Levis, which won the Christopher Award from the United States, Sakura Medal from Japan and Society of Illustrators Original Art Selection. The book is an honest portrait of loss and deep friendship told through the story of two iconic polar bears. The New York Times Book Review praised Ida, Always in 2016, calling it "an example of children's books at their best".
Other books, titled 'I don't Like Koala' and 'the Snurtch' have also been translated into several languages, including French, Spanish, Chinese and Korean. Charles also illustrated 'A Boy Called Bat', a chapter book about a boy on the autism spectrum, which was listed in the US-based Junior Library Guild.
Apart from illustrating, Charles also taught and developed a course at his alma mater until 2013 and more recently as a casual lecturer at University of Technology Sydney. His drawing collection, inviting you into the magical world of children's book illustration, is on Instagram @charlessantoso. It has more than 20,000 followers.
Charles, a fan of Indonesia's famous Panji Koming comic strips in the 1980s, gave advice to aspiring illustrators and young people in every walk of life: you must be always curious and never stop learning.
"Be always aware of deadlines, that's very important too," he said. "And be a decent human being."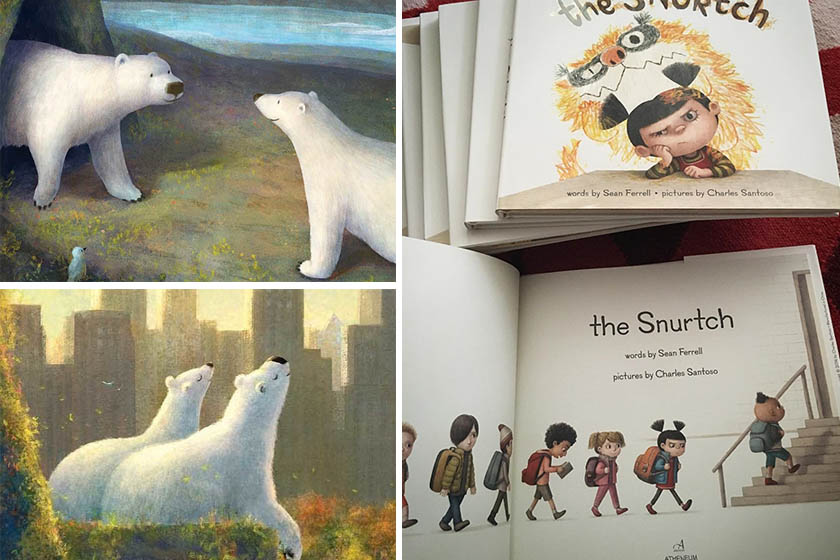 Share this article on:
Related Article

Back to Top