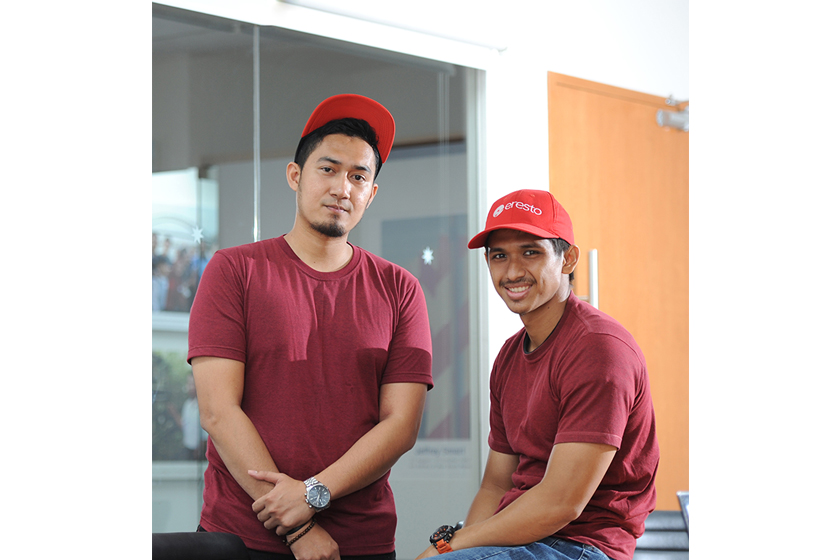 16 Oct 2017
Eresto: Innovating Restaurant Management with an App
In the midst of a boom in food delivery service apps, a Bandung startup is tapping into another opportunity in the food service industry: restaurant management. Co-founded by college mates Harland Firman Agus and Emille Junior, eresto is a cloud-based software-as-a-service application that provides restaurants with the tools to manage their business.
"What makes eresto unique is that it covers all the aspects of restaurant management in one all-encompassing system, from front-end service to the back-end. What also differentiates us is our after-sales service," said Harland, who is also eresto's CEO.
When Harland and Emille first conceived eresto in 2012 upon graduating from Telkom Institute of Technology in Bandung, they designed it as a restaurant review app. "We saw increasing interest in entrepreneurship, in particular in the food and beverage industry," Harland said.
What Harland and Emille noticed was the turnover rate of these new restaurants. "These cafes and restaurants would open and fold within a year or two," Harland said. "What we came to realise was that these entrepreneurs lacked the technological support needed to sustain their business, heavily relying on manual management systems."
Emille, who is eresto's COO, elaborated. "By doing things manually, they can't access sales reports, inventory, customer feedback, and accounting in real time. Often it would take them too long to fill an order."
Harland and Emille decided to rethink eresto's concept in May 2016. "Our previous experience in the IT field served to gain potential clients' trust, and we were able to secure our first clients." The change proved to be the right one. Within a year and a half, eresto has grown to assist dozens of clients, covering hundreds of outlets.
Eresto has also won numerous national and international awards and been nominated for others. Most recently, eresto was one of eight nominees for the prestigious Bubu Awards V.10 Virtual Startup Hunt at IDByte 2017, Indonesia's largest digital conference.
The Head of the Indonesian Agency for Creative Economy (Bekraf) singled out eresto in one of his Instagram posts on the event. "This app is sorely needed to assist small­­ and medium­­ culinary enterprises to become more efficient," Triawan Munaf posted.
Eresto was also one of three digital startups which won the Wildcard category of the Startup World Cup in August 2017 and will have the opportunity to attend the Startup World Cup 2018 conference in San Francisco, dedicated to launching and advising the world's next wave of leading entrepreneurs. Past Startup World Cup conferences have featured speakers such as Steve Wozniak, co-founder of Apple; Alexis Ohanian, co-founder of Reddit; best-selling author Guy Kawasaki; and Daymond John, one of the stars of ABC's Shark Tank.
Earlier this year, Harland and Emille were selected to participate in the Australia Awards Short Term Awards for technology-enabled startups. "We learned a great deal during the Short Term Awards, in particular on pitching strategies," Emille said.
"We were taught how to grab the audience's attention and incite empathy, as well as how to maintain the mood. In fact, we were able to apply these skills during our pitch for the Startup World Cup Wildcard Category competition."
The various networking and learning opportunities that have opened up for eresto will certainly propel their growth even further. Even now, eresto's team of 12 full-time staff and 20 interns are already receiving an increased number of requests from new clients for chef, staff, and equipment recommendations. As such, eresto has already established a relationship with the Indonesian Chef Association and the Indonesian Hotel and Restaurant Association (Persatuan Hotel dan Resto Indonesia, or PHRI).
"Our dream is for eresto to eventually become a one-stop solution, connecting potential employers and employees via job listings and training through eresto-job, as well as connecting farmers to these businesses via eresto-market," Harland said. "We want to create job and business opportunities so people can increase their employment."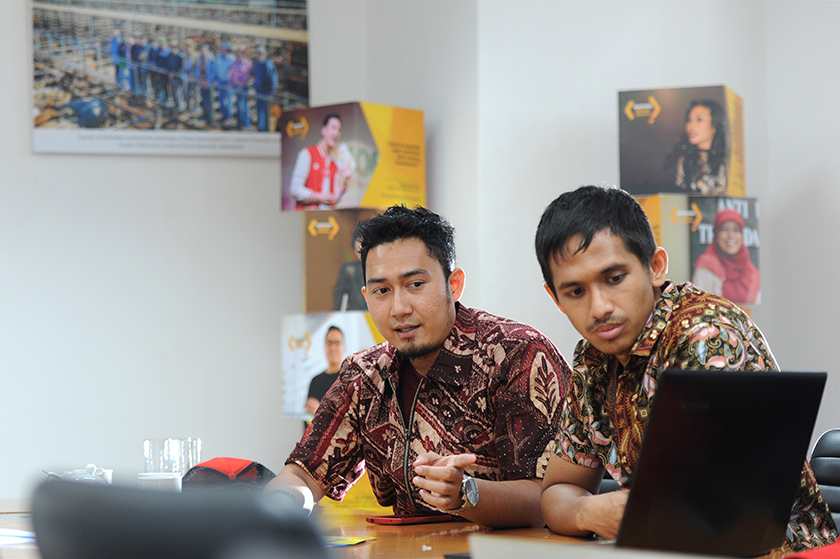 Share this article on:
Related Article

Back to Top