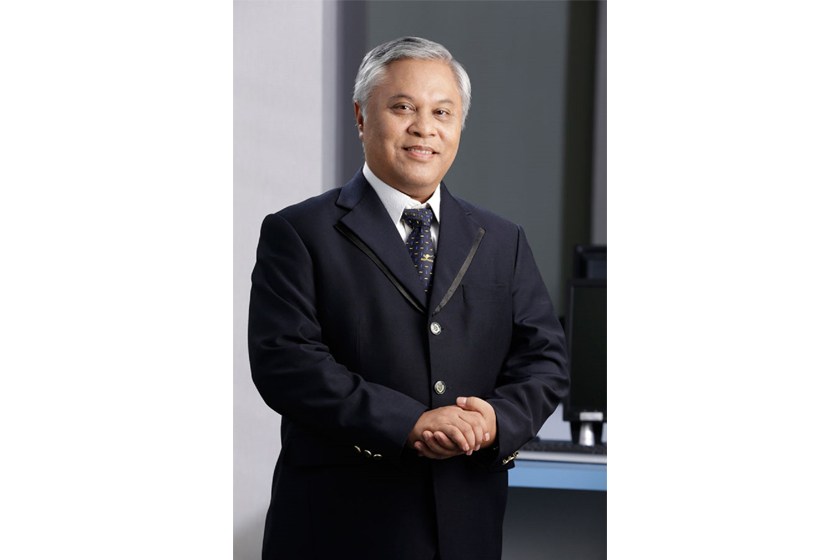 22 Jan 2021
Digital and smart learning: Leading a paradigm shift during and after the pandemic
The COVID-19 pandemic has necessitated a major paradigm shift for many sectors, including education, where students and teachers are having to adapt to digital learning.
Professor Marsudi Wahyu Kisworo, Independent Commissioner of Telekomunikasi Indonesia (Telkom), a state owned enterprise, is playing a key role in improving telecommunication infrastructure to facilitate e-learning, and is also working tirelessly to train teachers as they embrace this new way of providing education.
Digital learning was a passion for Professor Marsudi long before the pandemic. He obtained his Postgraduate Diploma in Computer Science from Curtin University in 1990, and his PhD in Computer Science from the same university in 1992, both under the Australian Government funded Australia Awards Scholarship.
During his studies in Australia, he was impressed by the way students were encouraged to explore knowledge, engage in discussions, and embrace independent learning.
"It heavily influenced how I viewed education should be conducted, which is through student-centered learning," said Professor Marsudi, who now also continues to lecture at Universitas Prasetya Mulya in Tangerang, Banten, and is a faculty member at Universitas Bina Darma in Palembang, South Sumatra, following 18 years of vice-chancellery positions at four different universities.
In 2017, he wrote Revolusi Mengajar (The Revolution of Teaching), a book on the need to shift from teacher-centered face-to-face teaching to student-centered smart learning that employs digital and mobile technology.
"Smart learning is not just about application of digital technology, it's about shifting the paradigm on how technology is used in teaching and finding appropriate learning solutions," said Professor Marsudi, who is also the Expert Consultant on Smart City Projects Implementation for the Ministry of Communication and Information.
For example, if online video conferencing is not feasible, teachers and students can use text and group chats through messenger or social media applications. Files can be sent offline via flash disks or other media. Students can also share digital equipment and study together.
Prior to the pandemic, Professor Marsudi travelled 3-4 times each week to train teachers across Indonesia on digital learning, often out of his own pocket, viewing this as his social contribution to Indonesia. He estimates having visited over 400 regencies and cities, and having trained over 300,000 teachers throughout the years. "It's just a small number in the Indonesian context," he said.
When COVID-19 forced teachers to switch to digital teaching on a grand scale, Professor Marsudi reached out to the Curtin University Alumni Chapter Indonesia (CUACI). Around fifty alumni enthusiastically responded and participated in a Training of Trainers program on student-centered smart learning facilitated by Universitas Kristen Petra, Surabaya.
Throughout the pandemic, Professor Marsudi still accepts numerous invitations from local government education offices, universities, and alumni associations across Indonesia to provide online training. Approximately 30,000 teachers participated in a recent two-week course Professor Marsudi taught, facilitated by the Teachers Association of the Republic of Indonesia (Persatuan Guru Republik Indonesia, or PGRI).
Many of the courses are supported by Telkomsel, a subsidiary of Telkom, providing equipment and free internet for the participants.
Professor Marsudi also uses his expertise in digital technology as Chairperson of the Indonesian Vocational Education Alliance. Vocational school and polytechnic students have also had to adapt to online learning platforms in 2020—a tricky endeavour as vocational learning tends to be hands on.
Under his guidance, laboratory practicums are now taught through laboratory simulation software, and some medical learning is taught through mixed reality technology, such as Microsoft's HoloLens. "We were able to convert 70% of the education to online learning," he said.
But helping people adapt to a new mindset and method of teaching isn't Professor Marsudi's only contribution. When schools and universities switched to online learning due to physical distancing, one of the first steps Telkom took through Telkomsel was to offer internet packages of 30GB for only IDR 10, or around AUD 0.09 cents, to help students and teachers who could not afford expensive data charges. To circumvent abuse, usage was limited to e-learning platforms.
"During the pandemic, internet usage almost doubled, with the largest bandwidth being international bandwidth going to overseas servers due to use of video conferencing applications such as Zoom, Google Meet, Microsoft Teams, etc," he said.
To mitigate the bandwidth bottleneck, Telkomsel encouraged communities to use its CloudX application. Available for both iOS and Android, the meeting platform application can be used by those with a Telkomsel number.
CloudX uses local host servers, and as such, doesn't overly rely on international bandwidth traffic. According to Professor Marsudi, thousands of educational institutions now utilise CloudX as it is more stable, and many Indonesian Government institutions use it for its security.
Aside from bandwidth management, Telkom also made infrastructure improvements. While demand for internet was rising, Telkom found close to 13,000 villages without any access to internet at all.
"We weren't aware of just how many villages lacked internet access because there simply wasn't much demand for it from these villages prior to the pandemic," said Professor Marsudi.
Upon seeing the new need, Telkom worked with the Ministry of Communication and Information to provide cellular towers in these villages. According to Professor Marsudi, Telkom broadband fibre optics has currently reached all cities in Indonesia, and broadband cellular using 4G technology has reached around 90% of rural areas.
Telkomsel also developed Orbit (www.myorbit.id), a network access device that uses cellular radio frequencies, in a number of the villages that cannot yet be reached by fibre optics. He stated that by the end of 2020, an additional 5,000 villages gained internet access.
To facilitate online learning, Telkom developed Pijar Sekolah (https://pijarsekolah.id), an integrated digital learning management system. Pijar itself is shorthand for pintar belajar, or "smart learning," and is a play on the word pijar, or "to shine".
Pijar Sekolah not only provides interactive digital books and educational videos, but also virtual laboratories that students can use to support their studies. Schools can also conduct application-based exams through Pijar Sekolah, with teachers able to write, schedule, monitor, and grade the exams. A School Management Information System feature also enables schools to coordinate the administration and operation of their institutions.
Pijar Sekolah is now being used by thousands of schools. A special version of it was also developed for pesantren, or Islamic boarding schools.
Professor Marsudi is confident that teachers, students, and institutions will make the transition to digital learning.
"It is in our nature as human beings. We are able to survive throughout the millennia because of our ability to adapt."
Professor Marsudi was recently named 2020 IT Person of the Year by The Economic Review, during the "Digital Transformation in the Age of COVID-19" webinar and award ceremony.
Photos courtesy of Professor Marsudi Wahyu Kisworo.
Share this article on:
Related Article

Back to Top