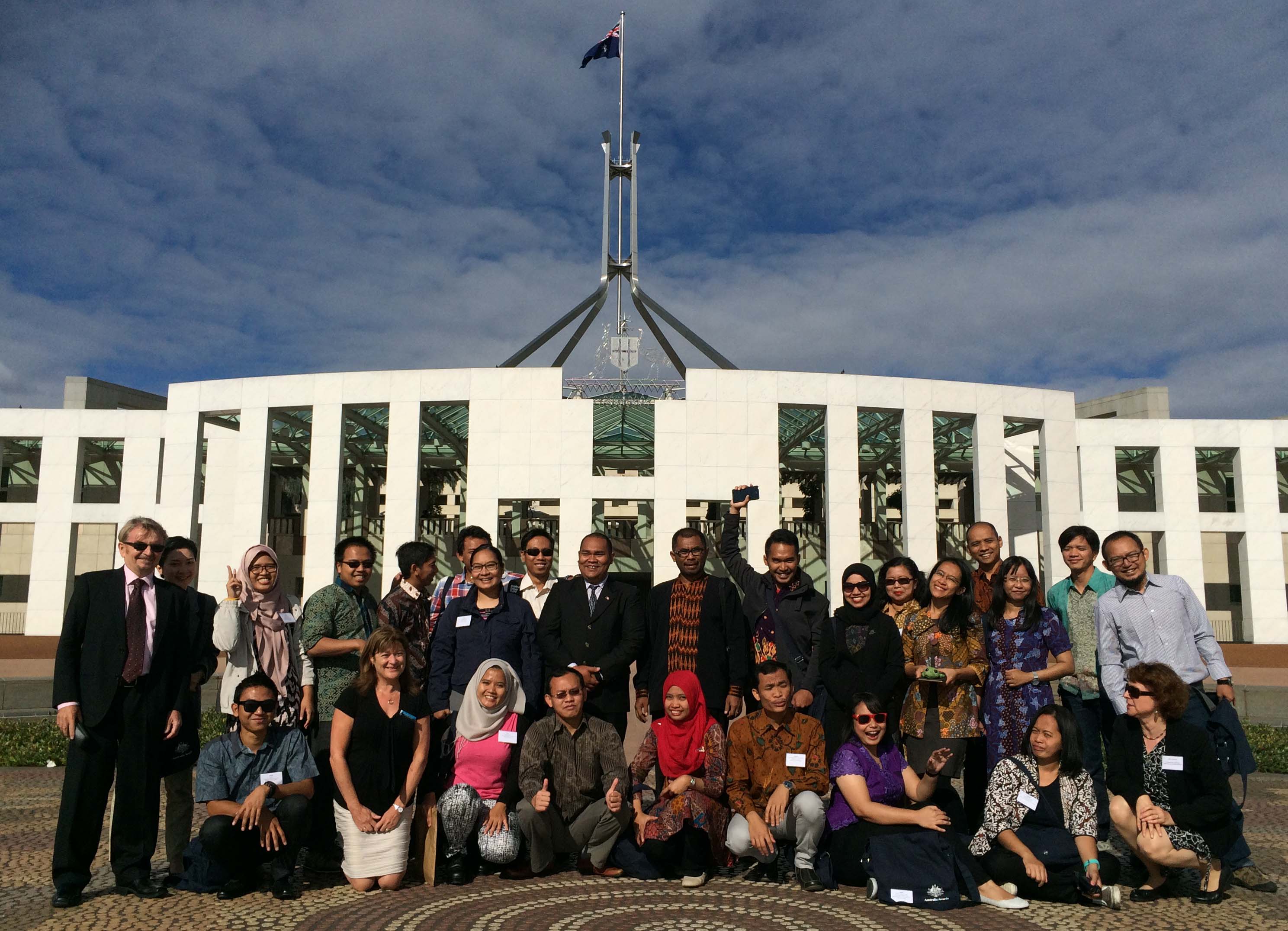 30 Apr 2016
Indonesians Students in Australia Gain Insights on Governance
On 29 March 2016, 25 Indonesian Australia Awards students gathered in Canberra for BAGUS 3, a three-day introduction to the nuts and bolts of Australian government. BAGUS – which translates as "good" in Indonesian, and stands for Bringing Australian Government Understanding to Students – is part of the On Award Enrichment Program offered to Indonesian students studying in Australia under Australia Awards scholarships. This was the third BAGUS course to be offered and the first in 2016, following the success of last year's two courses.
Selected from more than 200 applicants, the 25 participants in BAGUS 3 are pursuing postgraduate studies in finance, public administration, urban planning, economics, environmental management, international relations and development at universities around Australia. Almost all are from related areas of the Indonesian government.
Throughout the three days, senior officials from the Department of Foreign Affairs and Trade, the Australian Taxation Office, the Australian Public Service Commission, the Australian National Audit Office, and the Parliamentary Library presented on issues ranging from Australia's parliamentary processes, federal and state electoral systems, national budgetary processes, systems of accountability and transparency, and APS policies related to recruitment, conditions of employment, equity, disability and gender.
BAGUS participants visited Parliament House and the Australian Public Service Commission, and took a bus tour of Canberra which included visits to the National Museum and the War Memorial. They were also invited to the Indonesian Embassy to meet with the Ambassador.
Feedback on the course was enthusiastic and positive. Many participants expressed appreciation for the ability of the program leader to draw clear comparisons between Australian and Indonesian government systems, while others appreciated the opportunity to meet with senior Australian government officials and develop networks.
Yekti Pratiwi, who is studying at the Australian National University, said "It was a great pleasure for me participating in BAGUS Program as not all awardees could have this opportunity. This is a very rich program. We talked through many issues related to policy making and implementation in Australia and we had a deep conversation on how Indonesia could learn from Australia's experiences (and vice versa) in order to grow and deliver better public service. One thing I liked the most was the On-Award team. The speakers have a broad understanding of Indonesia and they are practitioners in their field so the discussion was balanced and has successfully enriched our knowledge."
Similar sentiment was echoed by another BAGUS participant, Herlina, who is studying at Monash University.
"The BAGUS program is an excellent on award enrichment strategy that was beyond my expectations in terms of providing introduction to a range of Australian Government policies and practices. What I appreciated most from the program was the range of speakers who are experts in their field, the networking dinner, and the program leader who is an expert both in Australia and Indonesia's system of government. It was an amazing experience and I feel very fortunate that I could be a part of BAGUS program. I hope this program will continue and create a pool of BAGUS alumni to strengthen the Australia-Indonesia relationship," Herlina said.
The next BAGUS course is scheduled for September 2016. Information about the next course and invitations to submit applications will be circulated to all Indonesian Australia Awards students who have completed at least one year of study in Australia by Semester 2 this year.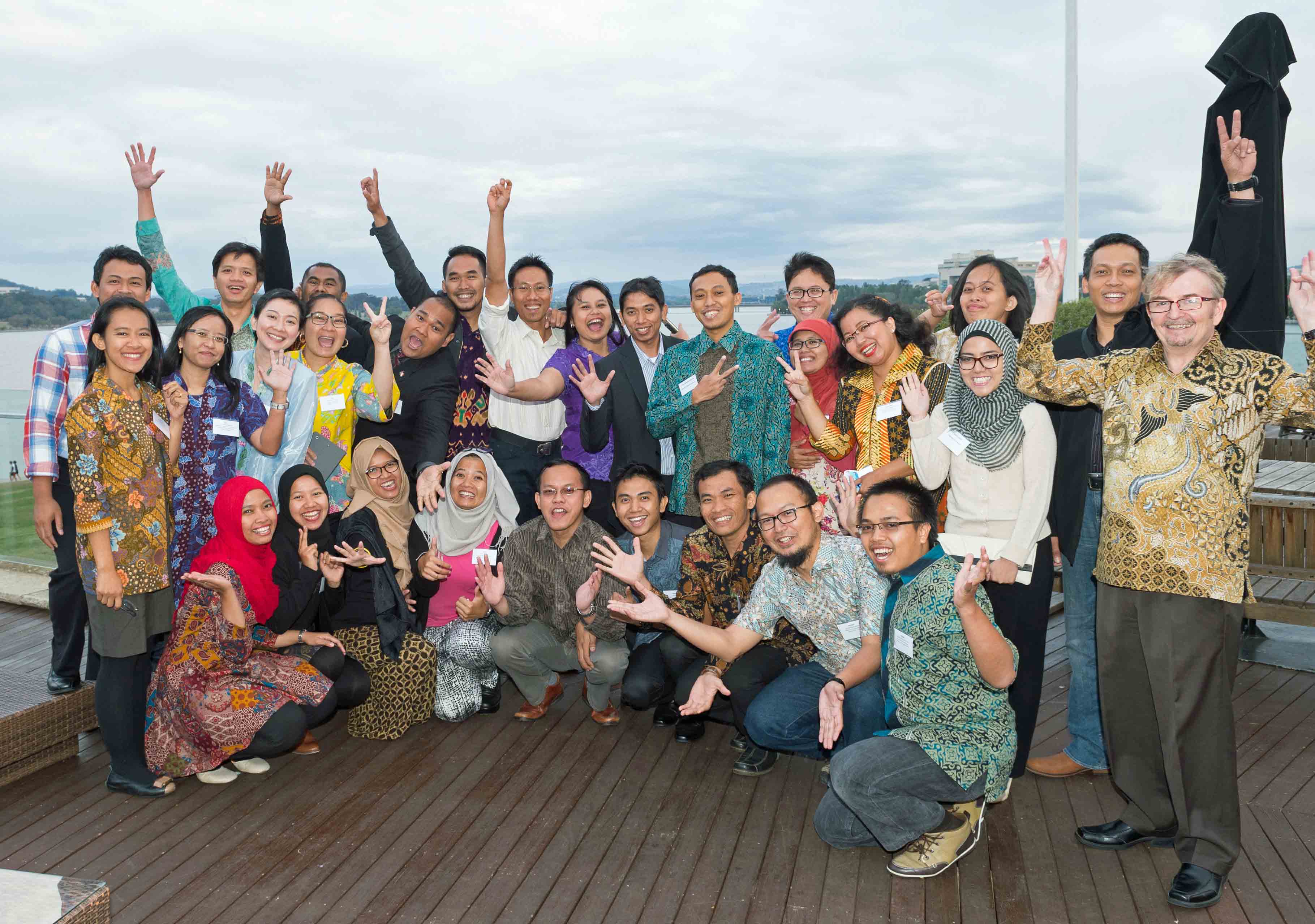 Share this article on:
Related Article

Back to Top