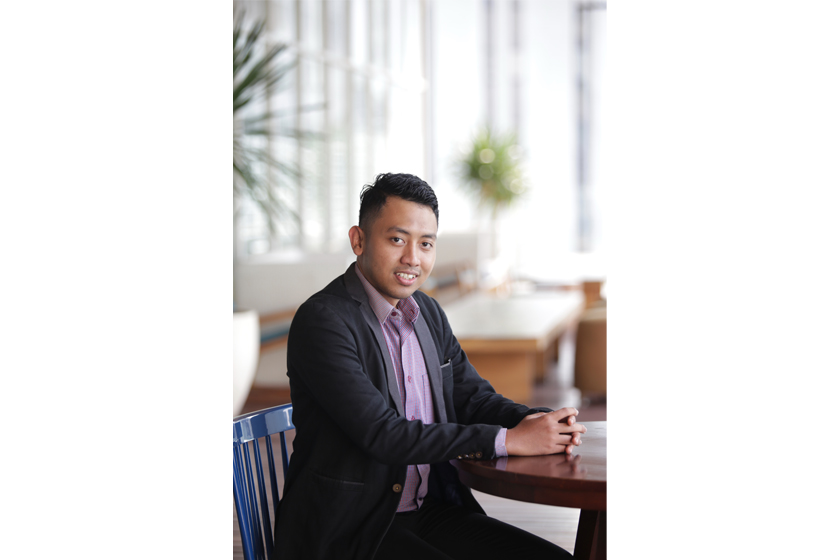 18 May 2021
Percacita: using fabric waste to empower people with disabilities
A social entrepreneurship start-up based in East Java is changing the lives of people with disabilities in more than 85 cities across 24 provinces in Indonesia, through a free program that teaches participants how to make and sell handicrafts using fabric waste.
The Perca Academy run by Percacita is funded by the Australian Government through the Alumni Grant Scheme. The name of the start-up reflects its philosophy to support people with disabilities to reach their dreams (cita in Indonesian) through fabric (perca), and to promote inclusive entrepreneurship in Indonesia.
"We wanted to change people's perception and to have them appreciate people with disabilities because of their work, their skills, not just their disabilities," explained Satrio Tegar Sadewo, co-founder of Percacita.
The idea for Percacita was sparked when Satrio participated in the 2018 Australia Awards' Start-up Ecosystem short course at Flinders University, funded by the Australian Government. There, Satrio had the opportunity to learn about various female-led start-ups, and an idea was born to support the active participation of people with disabilities in society and the economy in Indonesia.
"The reality is that in my hometown of Malang, most people with disabilities come from underprivileged families," said Satrio, who works as a Community Manager at Ruang Perintis, a co-working space that has an entrepreneurship incubation program. According to him, many don't have access to higher education and have trouble finding work.
While brainstorming ideas on how to empower people with disabilities, Satrio noted the amount of fabric waste that the garment industry produces in his city, which he estimated to be 500kg monthly.
Satrio and fellow Percacita co-founder Ekananda Putri saw a win-win solution - providing a way for people with disabilities to earn an income while also reducing fabric waste.
Satrio contacted the Pelanusa Community, an organisation that teaches sewing skills for underprivileged women, to help train participants of the Perca Academy.
In October 2019, a total of 34 people with disabilities from the city and regency of Malang participated in a six-day on-site intensive course, followed by mentoring sessions. When the COVID-19 pandemic hit, Perca Academy switched to an online format, allowing it to have an even wider reach.
To date, 466 people from 37 disability groups and special needs schools have benefited from the training, and registration is open for its sixth online cohort. The participants have a range of physical and intellectual disabilities.
"What is so heart-warming to see is alumni of the academy returning as mentors. It is incredibly empowering for participants to witness a fellow person with disability teaching them," said Satrio.
Percacita encourages participants to open their own businesses, and also hires them according to fair trade practices to produce the tote bags, pouches, or purses it sells as souvenirs. This has allowed Perca Academy alumni to earn three times what they had earned working at garment factories.
Percacita has sold over 540 of the participants' creations, many of which were bought by state-owned enterprises and local government institutions as event souvenirs.
In November 2020, Percacita won the Start-up Potential Award at the Dekranasda Awards 2020, held by the Regional National Handicraft Council of Malang and the Chamber of Commerce and Industry, East Java.
To keep the academy sustainable, Percacita is looking into a 'Buy 1 Give 1' program, where a person without a disability can join the training while also sponsoring a material kit for a participant with disability.
Percacita also plans to expand the academy courses to other skill sets such as papercrafts, wedding makeup and decoration, as well as graphic design, using funding just received from the 2021 Alumni Grant Scheme.
"While many participants are now able to earn income by producing textile handicrafts, the materials aren't always easily available," said Satrio. "We hope the wide array of courses will provide a wider range of opportunity for them."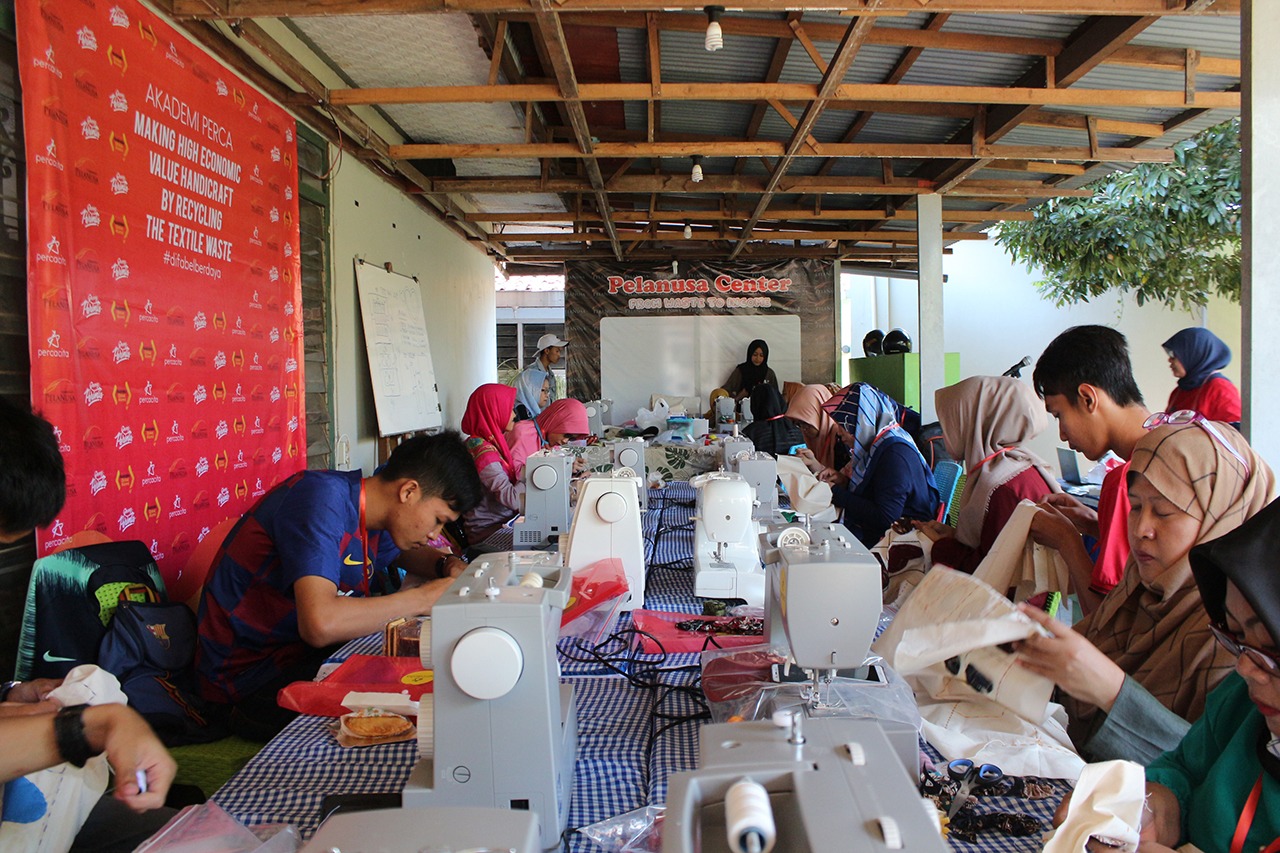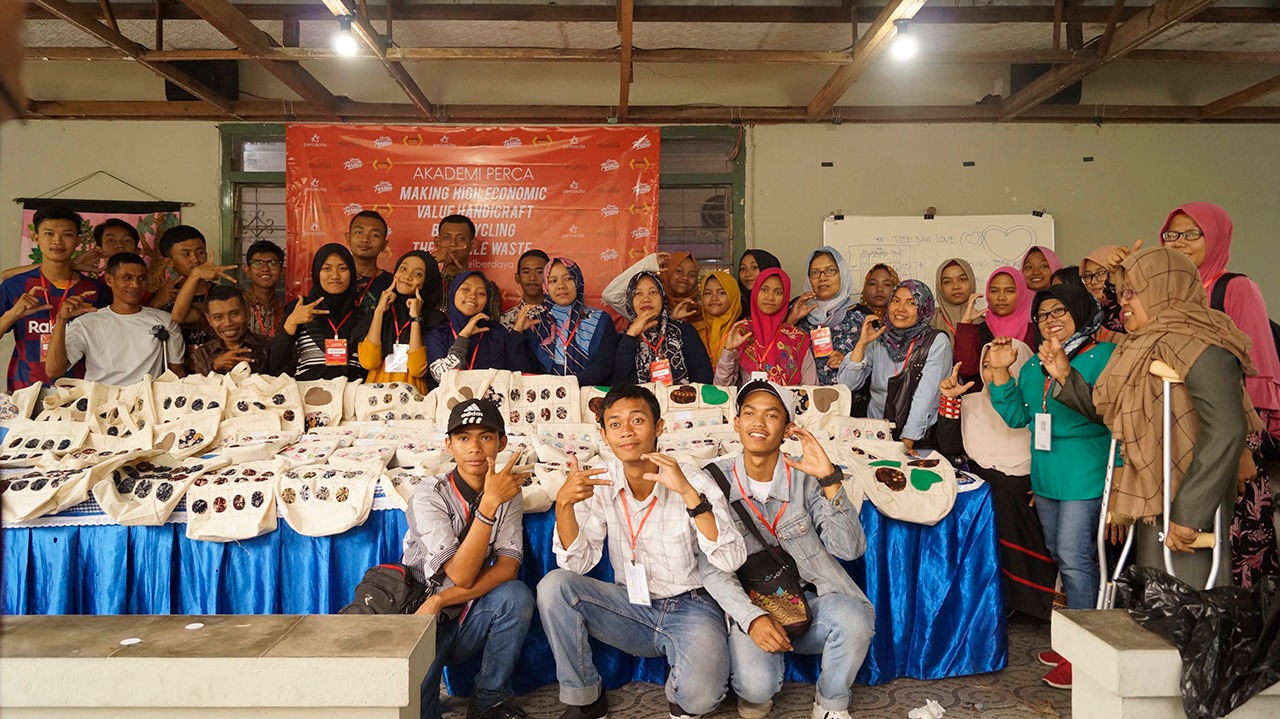 Photos courtesy of Percacita.
Share this article on:
Related Article

Back to Top