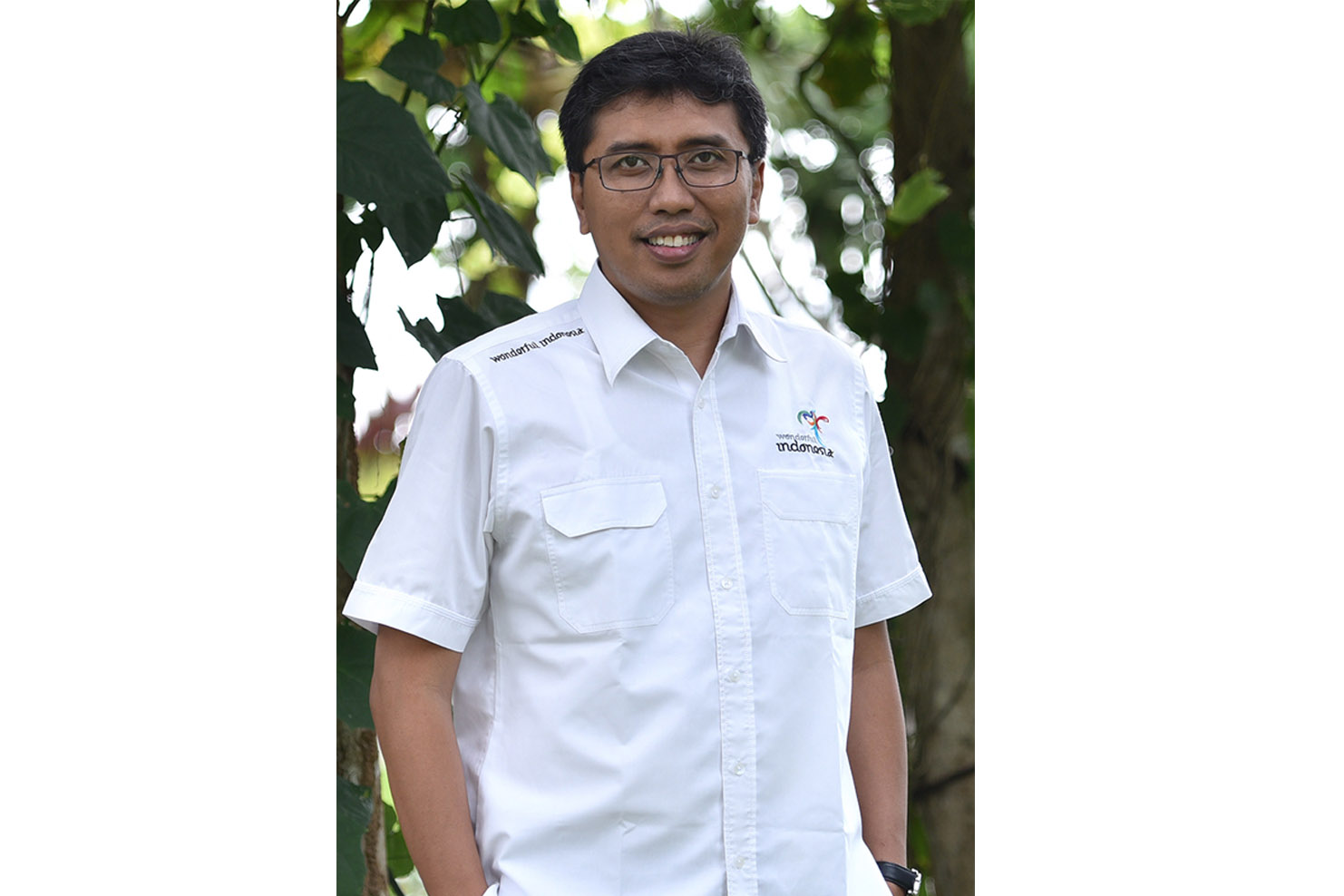 04 Apr 2017
Halal tourism is the Future for West Nusa Tenggara
Taufan Rahmadi has been at the forefront of efforts to market West Nusa Tenggara province as a world-class halal tourism destination and an alternative to Bali.
In 2014, he was appointed the head of the West Nusa Tenggara Tourism Promotion Board, after years of running a public relations company, a restaurant chain and other ventures.
He saw untapped potential for tourism that caters to the growing number of Muslim travellers.
''We understand that Muslims need facilities that are aligned to their faith, such as restaurants that serve halal food and hotel rooms that have a prayer mat and the direction of Mecca," said Taufan.
His team's hard work has started to bear fruit.
In 2015, Lombok island in West Nusa Tenggara won awards for the World's Best Halal Tourism Destination and the World's Best Halal Honeymoon Destination at the 2015 World Halal Travel Summit in Abu Dhabi.
Last year, Tourism Minister Arief Yahya named him a member of a team tasked with accelerating tourism development in 10 priority destinations, including Mandalika on Lombok and Lake Toba in North Sumatra.
Taufan learned from industry professionals in Australia when he attended a short course in Sustainable Tourism for Regional Growth on an Australia Awards scholarship in 2015.
''During the course I learned how Australia develops its tourism, especially in terms of destination management and promotion," he said.
''One of Australia's strengths is that while tourism products and services provide economic benefits, they also pay attention to sustainability."
''I think the challenge for Indonesia is how to have a balance between making profits and conserving the environment."
Lombok and Sumbawa islands have some of the world's best diving spots, surf breaks and breathtaking volcanoes.
The local government is improving its beaches, as part of efforts to attract four million tourists by 2018.
The famous Senggigi beach will be developed to make it halal compliant and new resorts, hotels and public spaces will be built with separate facilities for men and women.
In 2014, Taufan successfully negotiated free in-flight tourism promotion videos across Garuda Indonesia's 68 routes and a marketing partnership with cellular phone operator Telkomsel.
Last year he founded Generasi Pesona Indonesia (GENPI), a community of online volunteers from across the country who promote tourism through social media and blogging.
"We need to use every available means, including video billboards, television displays at airport terminals, media outlets, both online and print, books and brochures to promote the Lombok and Sumbawa brand," he said.
And another thing that cannot be overlooked is clean public toilets, Taufan said.
"In Australia they pay attention to the sanitary aspect," he said. "Even in the bush they have clean toilets."
Share this article on:
Related Article

Back to Top